Office of Academic Affairs
The Office of Academic Affairs monitors the content, quality, and enhancement of the school's academic programs, including academic, professional, and joint degrees, continuing education, distance learning and certificate programs.
Meet the team
Rashid Ahmed, PhD, serves as the associate dean for academic affairs. He oversees all aspects of the Office of Academic Affairs including academic programs, curriculum development, academic grievances, student academic progress, distance learning and continuing education. These duties include serving as an ex-officio member of the Committee on Educational Programs, the Committee on Academic Progress, and the Academic Strategic Planning Committee. The assistant dean for student affairs also reports to Dean Ahmed.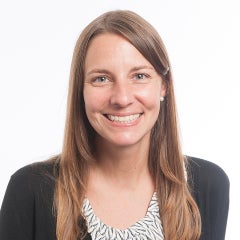 Alyson Lofthouse is the senior associate director of the Global Health Program. In this role, she serves as the primary advisor to the associate dean for academic affairs regarding strategic direction and leadership in developing and administering a comprehensive global health program. She is responsible for conducting global health program development, including identifying, developing and managing partnerships and alliances for collaborative activities, overseeing the Global Health Concentration, facilitating student field placements, managing student cohort programs for overseas learning experiences, managing global health scholarship processes and hosting international scholars. Additionally, Alyson teaches a global health course in the public health baccalaureate program.
Sharyn K. Dyer serves as the academic program manager in the Office of Academic Affairs and provides consultative support and programmatic oversight to enhance the efficiency and effectiveness of the SPH academic programs. She is responsible for interpreting, articulating and ensuring compliance of accreditation standards, promoting strategic goal initiatives for the office, and developing and implementing processes and policies that support administrative workflow, faculty development and student success, in accordance with best practices.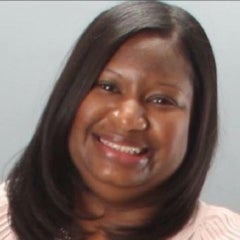 Candace White serves as the academic program coordinator in the Office of Academic Affairs. She is responsible for staffing and coordinating the efforts of the Committee on Educational Programs. Candace serves as the primary liaison between SPH and UIC's Office of Academic and Program Development where she coordinates proposals and agreements with other colleges and academic institutions to support academic activities within the School of Public Health. Candace also serves as a core Dean's Office member of the CEPH accreditation team. Her other duties include assisting in managing the SPH scholarship and application process, managing the administration of SPH survey tools for course evaluations, coordination of SPH student handbooks, facilitation of student elections for SPH faculty committees and manages related website content for the Office of Academic Affairs.
Chelsea Peters supports the Global Health Program in her role as academic advisor. Some of Chelsea's activities include educating and providing guidance regarding degree requirements, monitoring student progress and degree eligibility, planning and implementing special events, fostering the global health scholarship process, staffing the Global Health Initiative Committee and supporting the Global Health Student Interest Group.