Meet the Faculty
Jamie F. Chriqui, PhD, MHS, directs HPA's MPH Program and is co-director of the Health Policy Center in UIC's Institute for Health Research and Policy. She has more than 29 years' experience conducting public health policy research, evaluation, and analysis. She is considered a national expert on policy surveillance and on evaluating laws and policies and their impact on communities, systems, and population health with an emphasis on chronic disease issues including obesity, substance abuse, and tobacco control. Her current research focuses on studying the implementation and impact of federal, state, and/or local obesity, nutrition, and activity-related laws and policies on communities, schools, and individual-level outcomes. She served on two IOM obesity prevention-related committees; is an appointed member of the CDC's Community Preventive Services Task Force; and is an advisor for numerous federal, foundation, and nonprofit organizations.
Carlo Govia, MS, MBA, is a practitioner with over 20 years of career branding, innovation and leadership in the public and private sectors. Prior to Carlo co-founding TapSpaces, a consulting agency, that works with organizations on how to get consumers to interact with brands at a deeper level; he held the position of First Deputy Commissioner and Chief Financial Officer for the City of Chicago Department of Public Health. Carlo teaches Strategic Planning and Budgeting, and is a faculty advisor to MPH students.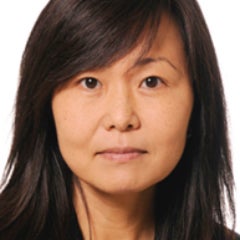 Sage Kim, PhD, focuses on effects of concentrated poverty and neighborhood effects on racial/ethnic cancer health disparities.  Using various methods such as spatial analysis and multilevel models, she explores spatial patterns of arrest/incarceration, healthcare transition from corrections to community, and neighborhood factors that influence cancer screening and stage of diagnosis.  Her research includes the effects of hyper-arrest on neighborhood economic outcomes, racialized surveillance and the use of police gang database, treatment adherence among former inmates with HIV infection, and the uneven distribution of safety net programs.