Global Health Faculty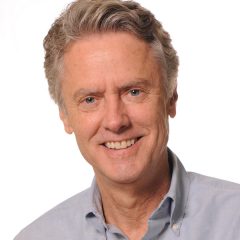 Robert Bailey, PhD, is Professor Emeritus but remains active in global health research and programs. He was recently awarded a grant from Merck, Sharp and Dohme to conduct the URCHOICE Study. This study will be conducted in collaboration with the Nyanza Reproductive Health Society in Kisumu, Kenya and two other research and service organizations in Kenya. Its purpose is to determine the preferences of men who have sex with men (MSM) and transgender women in Kenya for using condoms, daily oral pre-exposure prophylaxis (PrEP), or several methods of longer acting PrEP to reduce their risk of acquiring HIV. Bailey has also applied for an R21 grant from NIAID entitled, Bailey is a Co-Investigator to an R21 grant from NIAID with Dr. Ignatius (Gambit) Praptoraharjo, who is on the faculty at our collaborating institution, Atma Jaya Catholic University of Indonesia, and received his PhD at UIC when he was a Fogarty Fellow under Dr. Judith Levy.  Dr. Levy is a co-investigator on the grant which is titled,  "The Papuan Indigenous Model of Voluntary Medical Male Circumcision." This study will work with communities in Papua Indonesia to develop a model for introducing safe and acceptable medical male circumcision for HIV prevention. Prof. Bailey also continues to mentor global health students and expects to continue assisting students seeking research and practice experiences in Kenya.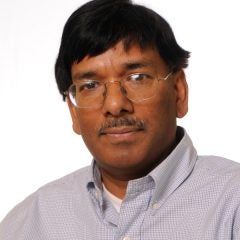 Dulal K. Bhaumik, PhD, is a Professor of Psychiatry, Biostatistics and Bioengineering at the University of Illinois Chicago. His research areas include microbiome, traumatic brain injury, environmental statistics and mental health. His major contributions are in the development of statistical methods for estimation, multiple comparisons, sample size determination for hierarchical designs, and meta-analysis for rare events. The American Statistical Association (ASA) and Royal Statistical Society (RSS) have recognized his work by electing him a Fellow of the ASA and RSS, and awarding him the Youden Award twice for Inter-laboratory Testing. One of his articles received the 2009 Outstanding Statistical Application Award from the ASA. He has published more than 150 research articles in peer reviewed journals such as: Journal of the Royal Statistical Society B, Journal of the American statistical Association, Journal of Multivariate Analysis, Sankhya etc.  His recent research in Microbiome has been covered by more than 30 national and international news channels in different languages. Dr. Bhaumik advocates for importance of statistical methods in Global Health. He regularly visits African, Asian, and European counties to promote newly developed statistical methods in mental health, water, and  air pollution research.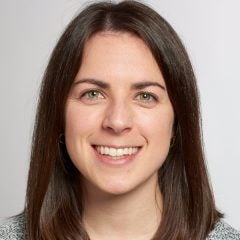 Rebecca Campbell, PhD, is an Assistant Professor of Maternal and Child Epidemiology in the Division of Epidemiology and Biostatistics. Her research interests are in environmental and nutritional determinants of early life growth and development, particularly interactions among exposures and drivers of health disparities. Her recent global research investigated prenatal determinants of fetal iron status at birth in a Mexico City pregnancy cohort study. Prior research in Bangladesh investigated intestinal dysfunction and diet quality in young children as drivers of poor growth.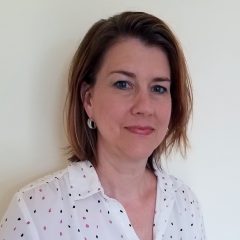 Motria Caudill, PhD, is an adjunct Associate Professor of Environmental and Occupational Health Sciences. She has provided environmental health training to specialists in Asia and Eastern Europe, specifially on air monitoring and risk assessment. Dr. Caudill's specialty is evaluating health risks in communities with multimedia exposures to metals and volatile organics. She has worked on emergency response to protect residents from impacts of industrial accidents, hurricanes, and drinking water crises. Her research interests include environmental health impacts of climate change and military conflict, with a focus on underserved populations.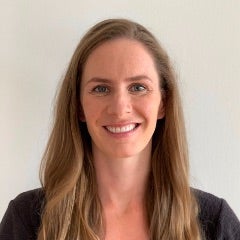 Lelia H. Chaisson, PhD, MSc, is a Research Assistant Professor in the Division of Infectious Diseases in the UIC College of Medicine. Her research interests center on tuberculosis and HIV, including global epidemiology and control, prevention, and diagnostics. Her current work in Brazil and Uganda focuses on scale-up of tuberculosis preventive therapy for people living with HIV and active case finding for tuberculosis.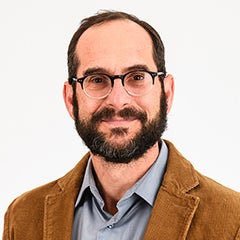 Samuel Dorevitch, MD, MPH, Professor in the Division of Environmental and Occupational Health Sciences, is conducting three environmental research studies in western Kenya. One project compares the health impacts of three household water treatment methods on diarrhea occurrence in children. A project funded by the Bill and Melinda Gates Foundation focuses on approaches deploying solar-powered technology to bring clean drinking water to residents of urban informal settlements.  A study that will be launched in the field in 2019 evaluates chronic kidney disease in a rural area where sugarcane is grown and processed.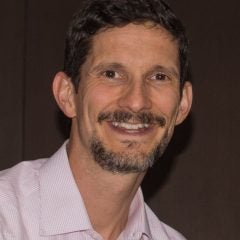 Jeffrey Drope, PhD, is a Research Professor in the Health Policy and Administration division of the School of Public Health at University of Illinois at Chicago. Jeff's work focuses on the nexus of public health (including tobacco control, nutrition, physical activity, alcohol misuse, etc.) and economic policymaking, especially taxation, trade and investment. His work seeks to integrate these areas in proactive ways that engender both improved public health outcomes and economic prosperity. Ongoing globally-oriented projects include an examination of the livelihoods of tobacco farmers in Sub-Saharan Africa and Southeast Asia funded by the US National Institutes of Health, and a program to build capacity in economic think tanks in Latin America, Asia and South-East Europe on tobacco taxation funded by the Bloomberg Initiative to Reduce Tobacco Use. He is the author/editor of three books and more than 100 research articles, chapters and reports on the political economy of non-communicable disease, including in journals such as the Lancet, Preventive Medicine, Tobacco Control and Social Science & Medicine, among many others. From 2012 to 2020, Jeff was Scientific Vice President of Economic and Health Policy Research at the American Cancer Society.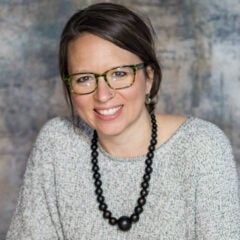 Mari Dumbaugh (she/her/hers), PhD, is a global health social scientist specializing in maternal, child, sexual and reproductive health and health behavior change in low and middle-income countries. Gender, reproductive justice, legacies of colonial histories of oppression, social and structural determinants of health and health equity play strongly into all of her work as a global health researcher and educator. She joined the UIC-SPH faculty in Fall 2018 as an Adjunct Instructor in the Division of Community Health Sciences. Most of Dr. Dumbaugh's work occurs in French-speaking African contexts.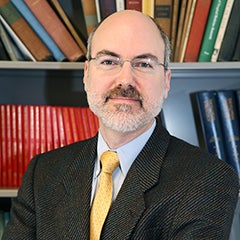 Mark Dworkin, MD, MPHTM, is currently developing projects that use technology to address medication non adherence among HIV-infected patients in Chicago. He also studied medication adherence in Puerto Rico and syphilis HIV co-infection in France.  His research interests include clinical epidemiology of HIV/AIDS, influenza transmission, and prevention of foodborne disease.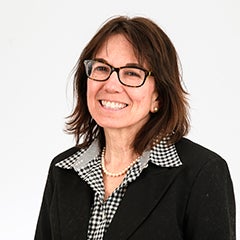 Linda Forst, MD, MPH, is a Professor of Environmental and Occupational Health Sciences, and the Director of the Great Lakes Center for Occupational and Environmental Safety and Health, a World Health Organization Collaborating Center.  She is on a WHO international working group to develop an evidence based guidance on early diagnosis of occupational diseases.  She directs the Global Program in Occupational Health and Hygiene Practice to prepare professionals to take on occupational health and hygiene in their home countries. And she has worked with the Ghana Health Service to prepare researchers and develop curriculum for reducing mercury and pesticide related illnesses in agriculture and small-scale mining.
Judith F. Helzner is an adjunct lecturer at the University of Illinois Chicago School of Public Health and an independent consultant who specializes in sexual and reproductive health and rights, maternal health, and improving the lives of adolescent girls in the global South. She has over 40 years of experience, including 25 years working in NGOs such as the International Planned Parenthood Federation/Western Hemisphere Region, the International Women's Health Coalition, and Pathfinder. She has also worked as a donor, serving as Director of Population and Reproductive Health for the John D. and Catherine T. MacArthur Foundation for over a decade. At the Foundation, she oversaw grantmaking of approximately $16 million annually to groups in India, Nigeria, Mexico and the global North, on improving youth sexual and reproductive health and reducing maternal mortality. From 2014-2016 Ms. Helzner was a Visiting Scientist in the Women and Health program at the Harvard T. H. Chan School of Public Health. Since 2014 she has successfully carried out consulting assignments for PATH, the World Bank, the International Union for the Scientific Study of Population (IUSSP) and other clients, including serving as a reviewer of multiple grant competitions.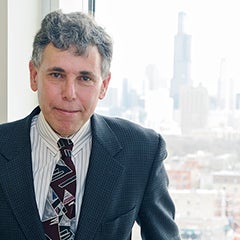 Ronald Hershow, MD, has studied the most effective ways to promote successful antiretroviral therapy in HIV-infected injection drug users in Indonesia and has evaluated Tuberculosis control efforts in Ukraine. His research interests include HIV as it affects women and substance users, viral hepatitis, particularly hepatitis C, and hospital-acquired infections focusing on antimicrobial resistant microorganisms.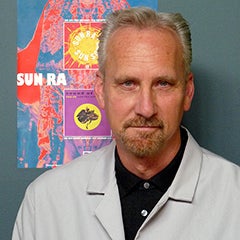 David Hinkamp, MD, MPH, is Co-Director of the Health in the Arts program at UIC.  He currently leads School of Public Health efforts in Cuba addressing the public health needs of workers in the arts.  He was an organizing committee member for the International Diseases and Rehabilitation of Professionals in the Arts that took place in Havana in July 2016 and the director of Health and Safety in the Arts in Cuba research program in January 2016.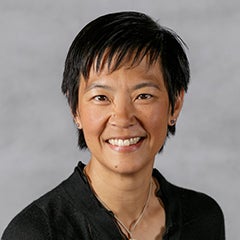 Janet Lin, MD, MPH, MBA, is an affiliate Associate Professor of Community Health Sciences, is currently conducting projects which focus on a complementary program of clinical and population-based improvement of health access and delivery in Uganda with Engeye Health Clinic in Ddegeya Village.  She is also working in Haiti with local physicians in Delmas, Port-au-Prince, and in Bolivia and Peru in the Lake Titicaca binational region.  Dr. Lin's ongoing projects with former and current international emergency medicine fellows have been conducted in Guatemala, India, Zambia, Laos, and Uganda.  Her previous activities and projects have included acute disaster response post-earthquake in Haiti and a survey of hospital capability of emergency departments as part of an emergency medicine initiative in Azerbaijan with USAID.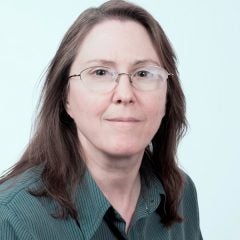 Mary Ellen Mackesy-Amiti, PhD, is Research Associate Professor in the Division of Community Health Sciences at the University of Illinois at Chicago School of Public Health. Her research interests include HIV and hepatitis C risk among drug users, mental health of people who use drugs, suicide and overdose risk, and behavioral interventions for people who inject drugs. She is currently leading a study to test the efficacy of a peer education intervention for Tajik migrant workers who inject drugs in Moscow, a population at high risk for HIV and hepatitis C infection.
Michele L. McCay, DrPH, MPH is a Clinical Assistant Professor in the Division of Health Policy and Administration. For more than 20 years, Dr. McCay has worked with public health initiatives that focus on the diverse issues affecting women, children, and families — including chronic diseases in children, affordable health care for working families, smoking prevention for peripartum women, perinatal mental health issues, and children's mental health care.  Dr. McCay has most recently completed work in Ghana, Côte d'Ivoire, Angola, and Uganda to improve maternal and child health leadership issues impacting education and health care systems. Dr. McCay has also lectured in, designed, and taught global health courses.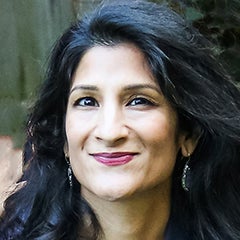 Supriya Mehta, PhD, Adjunct Professor of Epidemiology, focuses on identifying bio-behavioral risks and pathways for STIs and HIV. Her work in antimicrobial resistant N. gonorrhoeae has provided support to national STI treatment guidelines in Kenya. A current study in Kisumu, Kenya seeks to understand how the penile microbiome contributes to STIs.  Her teaching interests include core epidemiologic concepts and the epidemiology of sexually transmitted infections.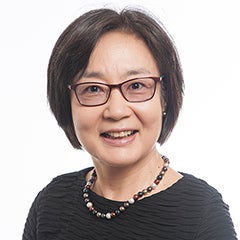 Naoko Muramatsu, PhD, Associate Professor of Community Health Sciences, is focused on long-term care policies, access to and quality of health services, long-term care workforce, social determinants of health and well being in older adults and their caregivers, and cross-cultural studies of aging and health.  Research funded by the National Institute on Aging has examined how state, community and individual-level factors influence the well-being of older adults.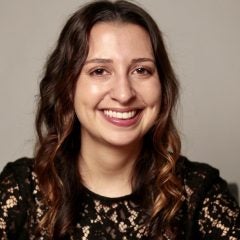 Vanessa Oddo, PhD, is an Obesity Epidemiologist and Assistant Professor in the Department of Kinesiology and Nutrition. She has expertise in investigating the nutrition transition and increases in overweight/obesity in low- and middle-income countries. In particular, she has studied the diet quality of populations, the dual burden of malnutrition, and the systemic drivers of obesity in Indonesia, India, and Guatemala. Forthcoming research will explore diet quality among adolescents in Indonesia, in order to inform interventions and policy-level approaches to prevent and control obesity.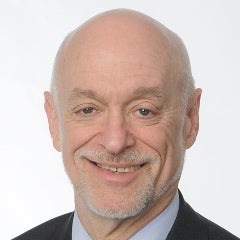 Peter Orris, MD, MPH, FACP, FACOEM is a Professor of Environmental and Occupational Health Sciences at the UIC School of Public Health and chief of Occupational and Environmental Medicine for UI Health.  He had been an attending physician in the Divisions of General Internal Medicine and Occupational Medicine at the Stroger Hospital of Cook County (formerly Cook County Hospital), for over three decades where he practiced and taught internal and occupational medicine.   He was the midwest regional medical officer for NIOSH during the 1980s.  His research and teaching have focused on international health care systems, the Cuban Health Care System, occupational and community effects of toxic chemicals, and more recently sustainable health care and climate change.  Dr. Orris has served as an adviser to many labor unions, corporations, and nonprofit groups.  Internationally, he has been a consultant to WHO, ILO, UNEP, PAHO, the Canadian Government, Greenpeace, and Health Care Without Harm, participating in the negotiation of three international environmental treaties – Stockholm Convention, the Strategic Approach to International Chemical Management, and the Minamata Convention on Mercury.  He chaired the Environmental Working Group of the World Federation of Public Health Associations from 1996 to 2018, and currently co-chairs the World Medical Association's Environmental Caucus. In December 2020, Dr. Orris was inducted to the Illinois Labor History Association in their Honor Role.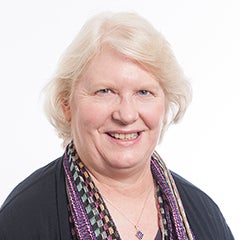 Karen Peters, DrPH, is a Clinical Assistant Professor of Community Health Sciences.  She is involved with Project Chataae, co-conducted with the Universidad de Antioquia, in collaboration with three rural communities in the Colombian Amazon. This project utilizes a community-based participatory action research (CBPAR) approach to develop community transformation activities concerning health priorities focused on infectious and chronic diseases including mental health.  Her work with PeaceCare Senegal utilizes a CBPAR approach to develop local health workforce infrastructure in a rural region of Southeastern Senegal.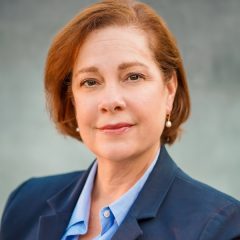 Caryn Peterson, PhD, Research Assistant Professor of Epidemiology and Co-Director of the UIC Cancer Education and Career Development Program, focuses on cervical cancer prevention, early detection, and treatment in low-resource settings in the US and Senegal. Her research has identified interpersonal, organizational, and community/societal factors associated with cervical cancer health disparities, and explores clinical and community-based solutions to improve HPV vaccination and cervical cancer screening rates. Her teaching interests include the effects of social-structural factors on health and analytic methods in social epidemiology.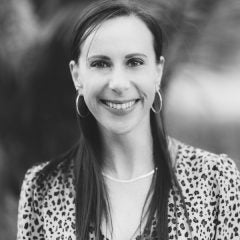 Jessica Rothstein, PhD, is a Clinical Assistant Professor in the Division of Community Health Sciences. She is a social and behavioral scientist whose research focuses on child health and nutrition. She has worked in Peru for many years – both in the Amazonian city of Iquitos and in peri-urban Lima – on studies related to water, sanitation, and hygiene, barriers to breastfeeding, and the development of a play-based intervention for improving early child development. She previously worked with Helen Keller International evaluating behavior change interventions for maternal, infant, and young child nutrition in Mtwara, Tanzania.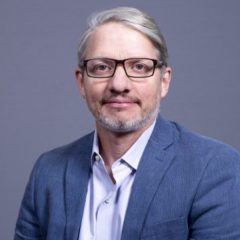 Benjamin Shaw, PhD, MPH, is Division Director and Professor of Community Health Sciences. His research focuses on social and behavioral influences on aging and health. He is currently a Visiting Researcher at Karolinksa Institute's Ageing Research Center, with funding from the Swedish Research Council for Health, Working Life and Welfare. He was previously awarded a R01 from NIH to study aging-related changes in diet, exercise, and substance use in the US and Japan.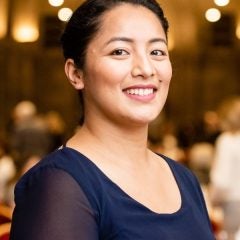 Abhilasha Shrestha, PhD, is a Research Assistant Professor in the Division of Environmental and Occupational Health Sciences (EOHS) with expertise in water quality management and public health protection. Her primary research interests include studying the use of different indicator targets/genes for rapidly evaluating infectious agents in surface water. Previously, she has worked on projects evaluating and improving drinking water quality in rural Kenya. She is currently developing a project to optimize a novel method for preserving DNA of waterborne microbes at ambient temperature so that molecular methods can be applied to understanding fecal pollution sources in places like rural Kenya, where such testing would not be possible. Her goal is to develop a method that would be useful in waterborne outbreak investigations and source water protection by identifying and controlling sources of fecal pollution in rivers and lakes in developing countries that are used as drinking water resources.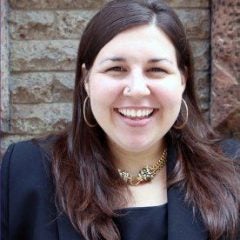 Leslie Williams, PhD, completed her doctoral training in Psychology and Social Intervention at New York University. Her dissertation work examined multilevel relationships among HIV-related stigma, health service utilization, HIV prevalence, and mental health among 24 communities in South Africa. She has worked for the last 5 years (in her previous role as a Principal Research Associate at National Development and Research Institutes in NYC) on a study of the efficacy of a risk network-based intervention to locate people with recent and/or acute HIV infection and link them to care sooner in Ukraine, Greece, and Chicago. She completed a pilot study of a version of this network-based HIV case-finding intervention that she adapted to be culturally appropriate for South African settings, and has recently obtained seed funding from UIC School of Public Health to conduct a larger trial of it in KwaZulu-Natal, South Africa. She is also engaged in research around substance use harm reduction and substance use-related stigma in Chicago and in Southern Illinois.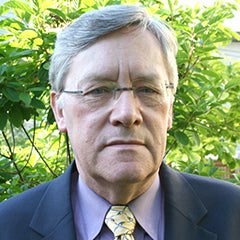 Don Zeigler, PhD, adjunct Associate Professor of Health Policy and Administration, has been involved in three Eurasia Foundation US-Russia Civil Society Collaborations as a member of the Public Health Working Group: a 2009 Moscow Civil Society summit and collaboration on the development of draft national tobacco cessation guidelines for the Russian-speaking countries; a Social Expertise Exchange and a joint project on migrant health issues in Russia and the US; and the University Partnership Program between UIC and North-Western State Medical University of St. Petersburg on an Arctic health project.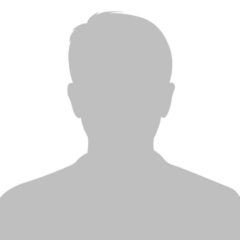 Carlos Eduardo Linares Reyes is the Head of Academic Relations and Exchange at the Instituto Nacional de Salud Pública (INSP) in Cuervanaca, Mexico, where he conducts communication, public relations, and national and international collaborations with organizations and educational institutions. In addition, Carlos works on the accreditation process for the National Council of Sciences and Technology of Mexico, the Council on Education for Public Health (CEPH), and the Network for Education in International Health (tropEd). During his time in his position, he has collaborated with various educational institutions to send more than 300 INSP students abroad and welcome more than 500 students to INSP.

Carlos is the INSP representative for the National Universities and Higher Education Institutions Association (ANUIES), tropEd, the Associaton of Schools of Public Health from the European Region (ASPHER), the Association of Schools and Programs of Public Health (ASPPH), the Hispanic Association of Colleges and Universities, and the Latin American Association of Universities (UDUAL). Since 2021, he has been on the Board of Directors for the World Agency for Public Health of Education Accreditation (APHEA).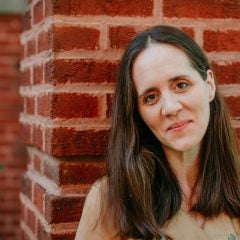 M. Sophia Newman, MPH, is a global health researcher whose work has included studies on mental health and health workforce in Bangladesh and HIV/AIDS in Nepal and currently focuses on the intersection of global health and narrative medicine. A Fulbright alumna, she has also been a freelance journalist, manuscript editor at JAMA, and global health specialist for healthcare associations. In addition to her MPH from UIC SPH, she holds a certificate in global mental health from Harvard.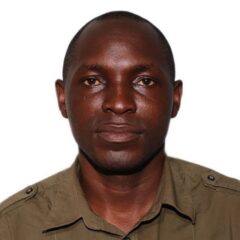 Duncan Okall, MSc, has over 18 years' experience in program management, and research in Kenya; mainly HIV interventions, and biomedical implementation programming. He is a veteran in project development, management, and research in HIV/AIDS, infectious disease, adolescent health, LGBTI health and reproductive health. Currently works at Nyanza Reproductive Health Society (NRHS) where he provides technical oversight to the organization's HIV prevention program, including PrEP for HIV. He supports research development and analysis, and has and continues to serve as a Principle Investigator and Co-I in a number of protocols. Duncan contributes to overall strategic planning and implementation of Key population HIV prevention and treatment programming for the LGBTI. He has served as mentor to numerous interns and students – Kenyan and international. To ensure successful operations of organization's research and program, Duncan works closely with NRHS strategic partners including the Ministry of Health, other government of Kenya institutions, and implementing partners. He previously worked at KEMRI/CDC's HIV Research Branch, as a research assistant and team lead in most scientific projects within the branch. He has a Bachelors in Community Health and Development from the Great Lakes University, Kisumu, Kenya.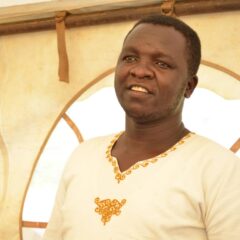 Fredrick Otieno, MD, is an epidemiologist with over 20 years of clinical, administrative, implementation, and research experience in Kenya. Dr Otieno is the current Director of Nyanza Reproductive Health Society (NRHS), overseeing the organization's administration, research and programming. Over the years, Dr. Otieno has established a reputation of excellence in project leadership, strategy development, research, and monitoring and evaluation in HIV/AIDS, STIs, infectious diseases, adolescent health, LGBTI health and reproductive health. He provides comprehensive strategic and operational leadership to ensure that all NRHS programming and research is quality, compliant, and technically sound. Dr. Otieno has an in depth understanding of Kenya's and the regions health and development landscape, having collaborated closely with national governments, NGOs, and donors across the region. He is the current chair of the Men Who Have Sex with Men (MSM) Health Research Consortium and has conducted several trainings in Kenya, Uganda, Tanzania, Malawi, South Africa and Zambia. Dr. Otieno is published in peer reviewed journals, presented in local and international conferences and worked in technical working groups and round tables to formulate, design and disseminate policies and best practices. He also has a passion for emergency medicine and is a certified Advanced Trauma Life Support trainer by the American College of Surgeons and is also an adjunct Faculty at the Jomo Kenyatta University of Agriculture and Technology in the School of Public Health teaching post graduate courses and also an external research thesis supervisor in various universities. Dr. Otieno earned his MPH and PhD in Public Health Epidemiology from the University of Western Cape, South Africa.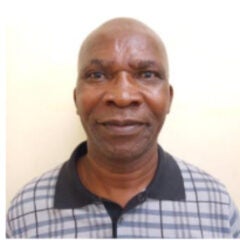 Walter Agingu Otieno, HND-MLS, MCHD, is a Medical Laboratory Technologist, with over 34 years of continuous practice in Kenya. He has a lot of experience in the field of laboratory medicine having managed: 1) public hospital laboratories, under the Government of Kenya's Ministry of Health for a period of 10 years ;2) Non-Governmental Organization (NGO) laboratories,having worked with Family Planning Association of Kenya (FPAK), currently Family Health Options Kenya (FHOK )for a period of 5 years; and 3) Research laboratories, having worked with Nyanza Reproductive Health Society (NRHS) and Impact Research and Development Organization(IRDO), over the last 19 years. During the long experience in the laboratory, Walter has participated in numerous studies with laboratory components. Just a few of the many are: 1) A Randomized Controlled Trial of Male Circumcision to Reduce HIV Incidence;2) A Phase III, double-blind, randomized, placebo-controlled trial that enrolled HIV-negative women from 4 sites in 3 countries of Kenya, Tanzania and South Africa; 3) A cross-sectional study aimed at initiating surveillance of HIV and STI infection among MSM in Kenya; 4) A study of the microbial diversity of genital ulcer disease (GUD) among women in Kenya; 5) A prospective cohort study to measure the effect of the penile microbiome on BV, GUD, and genial epithelial trauma; 6) A study of the characteristics of the penile and rectal microbiomes and mucosal immunology among men who have sex with men; 7) An open label, single arm study of the safety and efficacy of dolutegravir/lamivudine (DTG/3TC) in therapy-naïve HIV-1 infected adolescents; 8) A study of molecular and microbiologic surveillance for antimicrobial resistant N. gonorrhea for more effective containment in Kenya. Walter is currently the Laboratory Manager for UNIM Research and Training Center (UNIM-RTC) Laboratoryat Nyanza Reproductive Health Society (NRHS). His main roles are to oversee day to day management of the laboratory and to direct laboratory procedures for various projects and studies being conducted to ensure quality results are achieved.He is also a Lecturer at The Kisumu National Polytechnic where he teaches courses in medical microbiology and immunology, and he mentors students and interns–both local and international.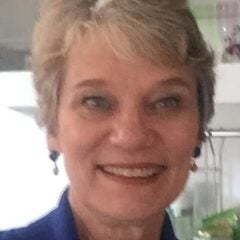 Gail Reed, MS is Board Chair of Medical Education Cooperation with Cuba (MEDICC) and founder of the organization, which works to promote global health equity through collaboration involving Cuba, Latin America and the Caribbean. Since 2007 and until 2022, she served as Executive Editor of the peer-reviewed, open-access journal MEDICC Review, and now writes an online column on Cuba health news for MEDICC. For the last three decades, Cuba has been her professional base, from where she has written extensively on Cuban social and economic issues. Her writings include Denial of Food and Medicine: The Impact of the US Embargo on Health and Nutrition in Cuba; Island in the Storm; and a series on women and race in Cuba with Dr. Johnnetta B. Cole. Ms. Reed was a featured speaker at TEDMED 2014, her talk focusing on Havana's Latin American Medical School: Where to Train the World's Doctors? Cuba. She was Producer and Executive Producer of the award-winning film ¡Salud!, a feature documentary on Cuba and the quest for global health, released in 2006 and distributed by MEDICC. In the 1990s, Ms. Reed regularly contributed to Business Week magazine, and was NBC News' first Havana-based producer-correspondent since the early 1960s. She received her MS in Journalism from Columbia University, New York.