Leadership for today's healthcare challenges
The Executive Master of Healthcare Administration degree at the UIC School of Public Health is the only EMHA in the Chicago area accredited the Commission on Accreditation of Healthcare Management Education.  The degree provides the essential leadership skills to address the complex challenges in the current healthcare environment. The critical need for healthcare reform requires that clinicians in leadership roles and health system executives possess the ability to create a new vision for their organizations and the skills to execute it effectively. The EMHA is specifically designed to allow clinicians and executives to work collaboratively to identify barriers and develop solutions to improve clinical outcomes and organizational efficiency.  Generally, applicants have at least three years of experience in healthcare fields.
The EMHA program is a 48-hour credit curriculum delivered through a hybrid teaching approach with four on-site weekend sessions per 16 week semester and synchronous online sessions every week. A key part of the curriculum is the development of the capstone, generally within the student's organization, where they work under the direction of executive mentors to address a significant organizational challenge or new programmatic initiative.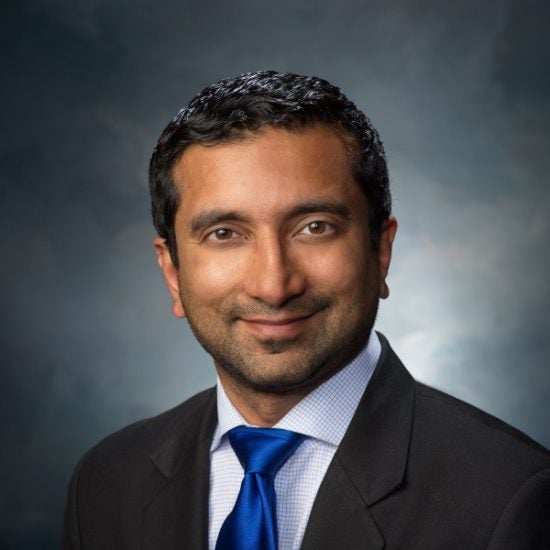 Clinical leadership in a public health crisis
Join us for a talk on November 12 with Dr. Jay Bhatt, MPH '02, founder and principal of JDB Strategies, on our public health crises and the implications for clinical leaders dedicated to creating a more equitable and effective US public healthcare system.
RSVP
Next Information Session
Wednesday, 5:00 pm–6:00 pm
Zoom Meeting
Tuesday, 5:00 pm–6:00 pm
Zoom Meeting
How we're preparing healthcare leaders
Accreditations and Affiliations

The Master of Healthcare Administration degree is accredited by CAHME and is a member of the Association of University Programs in Healthcare Administration (AUPHA).