About Community Health Sciences
Our Division facilitates a dynamic learning community committed to developing a skilled public health workforce and a new generation of community and population health scientists.  Our research, education and service endeavors operate within the context of a world class city and provide public health expertise for the people of Illinois, the nation and globally. Our reach extends through leadership in federal projects, national / international collaborations, and our broad alumni and practice and research networks.
Our partner collaborations emphasize mutual learning, cultural humility, capacity building and sustainability. Prevention for both individual and community-level health promotion are at the center of our work and are demonstrated in our research, education, advocacy and policy efforts.  The inherent complexity of a community and population health improvement mission requires a lifecourse and ecological perspective, which informs our research, practice and education/teaching. Social justice is an overarching framework informing the ethos of our work; and we adhere to national principles of ethical public health practice and research.
Our work employs applied public health science. We effect change along a continuum of factors impacting human health, individual health related practices, family, and organizational change at both the policy and system levels.  Our work requires mixed methodologies and collaborations with traditional and nontraditional research partners as well as community stakeholders. Our applied focus involves translational research and leads to broad-based dissemination of innovative public health interventions. We also develop theories of health behavior and systems change. Our teaching mission includes partnering within academia as well as with practitioners to seek their expertise.
Building capacity and enabling policies and systems to be more responsive toward advancing and protecting health and well-being.
Leveraging our diverse partnerships to maximize our impact.
Building and sustaining long-term relationships with communities
Improving community health through faculty, student and alumni leadership in practice, research and policy, directly translating science downstream to improve population health
Preparing graduates who are ready to apply public health skills and knowledge to effectively address community problems across diverse, multi-disciplinary contexts and settings
Developing, tailoring and disseminating evidence-informed health promotion interventions to prevent and address chronic diseases and enhance the quality of life
Developing, collaborating and contributing in policy and advocacy across multiple systems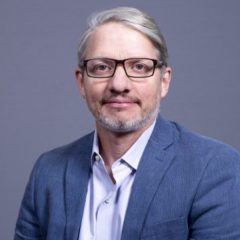 Benjamin Shaw, PhD, is the director of the Division of Community Health Sciences.  He focuses on improving the health, well-being and independence of older adults. Findings from his work have helped to increase awareness of how psychosocial factors influence the health of aging populations, and as a result, have helped to strengthen the scientific basis for the development of new interventions and policies aimed at promoting healthy aging through targeting individuals' behavioral, psychological and social contexts.