Public health degrees for health justice Heading link
Centered in the nation's largest urban medical district, our push for health equity and social justice starts at home in Chicago neighborhoods. Across numerous CDC, NIH and World Health Organization projects and global collaboration spanning 65 countries, our mission remains the same: to confront and mitigate social, economic and political determinants of health so that people across the globe can pursue their full life opportunities.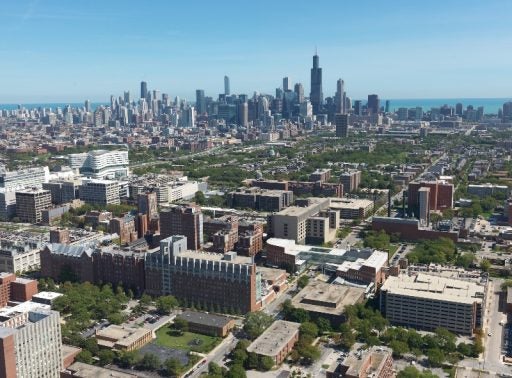 Policing and public health Heading link
The deaths of George Floyd and Breonna Taylor in encounters with police captured the nation's conscience in 2020. But even these high profile cases cannot alone illuminate the scale of the effects on public health that can be caused by law enforcement activity. SPH faculty are building a surveillance system for Chicago, Illinois and the nation to systematically track and describe civilian injuries and deaths in interactions with law enforcement.
Residents of Columbus, Ohio walk down a street as a group protesting the death of George Floyd.
Democratizing population health data
We believe citizens should play an active role in improving the public health of their own neighborhoods and communities. SPH's PHAME Center is strengthening access to timely, detailed and understandable health data.
Advancing health justice
All people should have the power and resources to have agency over their health, which requires addressing systems of oppression such as classism, racism, sexism and xenophobia.
Public health isn't an action performed on others
The COVID-19 pandemic has exposed the need for citizens to be collaborators in public health. We're building capacity for citizen scientists as researchers and contact tracers.
SPH students, faculty and staff are collaborating in 65 countries around the world. Our global health concentration builds on-the-ground experience for MPH and MS students, and our bidirectional emphasis is strengthening training of public health leaders in other nations, notably Indonesia, Cuba and Mexico.
All too often, the burdens of pollutants, toxic emissions and climate change disproportionately impact people in low and lower-middle income communities. At SPH, we're committed to strengthening environmental justice, the principle that all people should be protected from environmental pollution and have the right to a clean and healthy environment.
Home page image credits include:
Richard Hurd © Creative Commons
Peter Dahlgren © Creative Commons