Environmental and Worker Justice Experts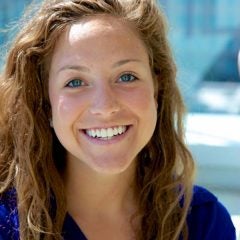 Tessa Bonney, PhD '19, MPH '16, is the primary investigator of a NIOSH-funded pilot project aimed at elucidating the relationships between employment precarity and behavioral health in rural Illinois counties.  She also guides the analysis of employment- and health-related survey data from the Greater Lawndale Healthy Work Project in the UIC Center for Healthy Work. Dr. Bonney is currently involved in several COVID-19-related response efforts, including supporting the Cook County Department of Public Health's Contact Tracing Initiative evaluation of community mobilization and worker outreach activities.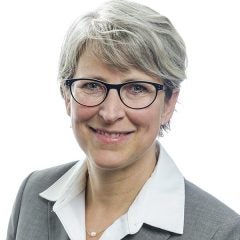 Susan Buchanan, MD, MPH '03, is the director of the Great Lakes Center for Reproductive and Children's Environmental Health, which provides expertise on environmental and toxic exposures to healthcare practitioners.  Her research interests include the health of minority, low-income and immigrant workers, children's health and reproductive environmental health. She has published studies on the impact of fish consumption and mercury exposure in the Asian communities in Chicago, the use of protective gear among Latino day-laborers and lead exposure among Chicago's children.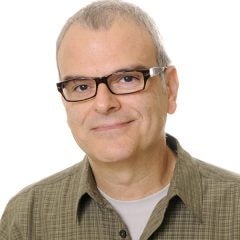 Michael Cailas, PhD, is on the forefront of emergency management training public health geographic information systems.  His most recent work has included tracking toxic release facilities in Chicago, mapping the burden of pollution and emissions near Chicago Public Schools and utilizing and refining social vulnerability indexes to prioritize COVID-19 testing and vaccines. His research interests include water quality monitoring network design, environmental data analysis, risk assessment and cost benefit analysis. His professional interests are related to environmental risk management, data mining, geostatistics, and the development of Web-based courses and programs.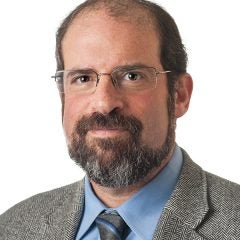 Robert Cohen, MD, is the director of the UIC Mining Education and Research Center.  He leads global efforts to improve screening for and clinical understanding of black lung disease among current and retired coal miners during a worldwide spike in cases.  His recent research highlighted how doctors employed by mining companies under-diagnose black lung cases. Cohen serves as the medical director for the National Coalition of Black Lung and Respiratory Disease, the U.S. organization of federally-funded black lung clinics.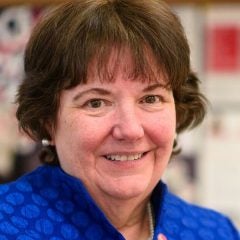 Lorraine Conroy, PhD, is the director for the UIC Center for Health Work, a NIOSH-funded Center of Excellence in Total Worker Health®. The focus of the Center is precarious work – understanding the scope of and working conditions associated with precarious work and developing multi-level intervention strategies to turn unhealthy work into healthy work.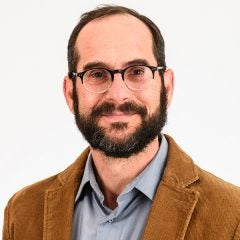 Sam Dorevitch, MD, leads a global project funded by the Bill & Melinda Gates Foundation evaluating the use of solar-powered ozone-based water purification systems.  With the success of the first devices in western Kenya, the project is continuing in Nepal.  Dorevitch has collaborated on local, state and national efforts that address protecting the health of public from water pollutants.  His research interests include surface water quality, health risks of waterborne microbes and global challenges in water and health.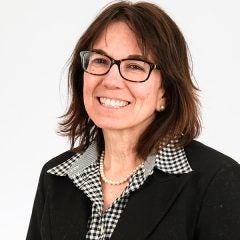 Linda Forst, MD, directs the World Health Organization Collaborating Center housed at SPH, which focuses in particular on workers in the informal economy.  Forst leads the Collaborating Center's efforts in Ghana and Nigeria on artisanal and small-scale gold mining, working with laborers to reduce their exposure to and emissions of mercury in the mining process.  She also is an expert on occupational and environmental health needs of migrant farm workers.  During the COVID-19 pandemic, Forst served in an advisory role to the Illinois Department of Public Health on housing and infection prevention strategies for migrant farm workers.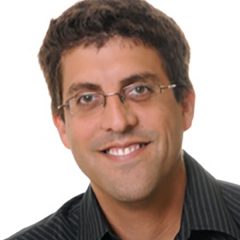 Lee Friedman, PhD, is an expert on injury prevention at work, violence across the lifespan and the role of conflicts of interest in public health research.  He co-directs the Law Enforcement Epidemiology Project, building a comprehensive surveillance system to track civilian deaths and injuries in interactions with law enforcement.  His research has demonstrated how gunshot victims in Cook County are often under-triaged to trauma centers, highlighted abuses in for-profit nursing homes, demonstrated undercounting of homeless populations and charted the causes of opioid overdose deaths in Cook County.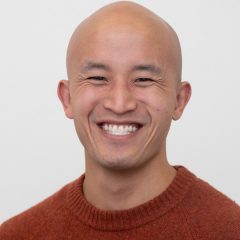 Leonard Go, MD, is the assistant director of the UIC Black Lung Center of Excellence, which provides the highest level of medical expertise and peer-reviewed literature in medical surveillance, screening, diagnosis, treatment, and medical legal services to providers, clinics, advocacy organizations and governmental agencies whose main goal is the care for coal miners.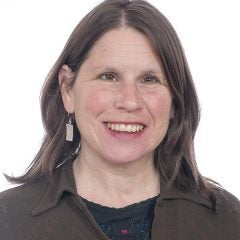 Susan Kaplan, JD, is an expert on environmental sustainability and human health.  She led a five-year project funded by the U.S. Environmental Protection Agency to study strategies to redevelop brownfield sites. As director of the Health Care Without Harm Research Collaborative, she conducted research on impacts of environmental sustainability in health care on patient, worker and community health.  Some of her most recent work includes a case study report on indoor air quality, integrated pest management and chemicals management in schools, and a resource guide on using data to understand environmental health issues in a community and how they may affect children's health.
Kristen Malecki, PhD, is the director of the Division of Environmental and Occupational Health Sciences.   Her research focuses on the combined impacts of chemicals such as air pollution, water pollution, physical and social stressors and their influence on adult chronic disease, aging and health disparities.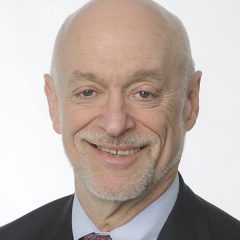 Peter Orris, MD, is the director of occupational and environmental medicine at UI Health.  He is a global expert in green healthcare and the elimination of mercury devices from healthcare settings.  His environmental focus has also included study of persistent organic pollutants.  Recently, he has led UIC's Occupational Health Services Institute, consulting with local, state, and federal governments, environmental organizations, labor unions and corporations to address worker health and environmental exposure challenges.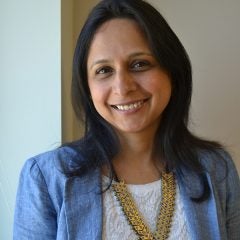 Preethi Pratap, PhD, is a former Epidemic Intelligence Service Fellow with the CDC.  She has more than a decade of experience in inter-disciplinary research in a variety of public health settings in occupational health, environmental health, health policy, infectious diseases, and food safety. Her current research interest is to facilitate the translation of data to action through participatory action research processes to inform policy, systems and environmental change.  During the COVID-19 pandemic, she has published a guide for protecting essential workers and is investigating health and safety needs of ride share drivers.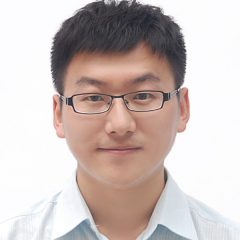 Yuan Shao, PhD, studies how different historical exposure reconstruction strategies would impact the estimated risks in epidemiological studies. He explores economical solutions for real-time measuring and visualizing airborne contaminants concentrations in a 3-dimensional (3D) space. He evaluates the performance of multiple indoor-pollutant disperse models and a 3D aerosol measuring and imaging system in both indoor and outdoor environments.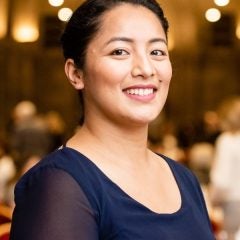 Abhilasha Shrestha, PhD '19, MPH '13, focuses on the use of different indicator targets/genes for rapidly evaluating infectious agents in surface water.  In 2021, she traveled to Nepal to begin testing a novel method for transporting water samples to testing labs at UIC without the need for expensive and complicated cold storage.  She also is part of a grant project through the Walder Foundation sampling wastewater across Chicagoland, notably at the Cook County Jail, to rapidly identify COVID-19 outbreaks.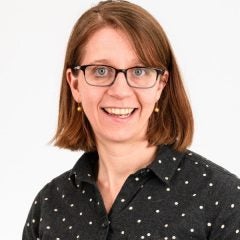 Margaret Sietsema, PhD '15, is an expert on respiratory protection and industrial hygiene.  Her research has examined respirator fit strategies and respiratory protection programs for workers facing aerosol exposures.  During the COVID-19 pandemic, Sietsema was cited globally as an expert on mask usage, and she consulted with corporations and worker groups to establish best practices for mask and respirator use during the outbreak.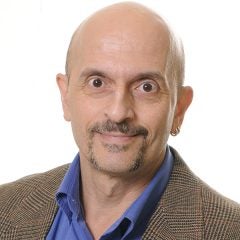 Joseph Zanoni, PhD, is a co-investigator with the Center for Healthy Work, a NIOSH Total Worker Health Center.  He works to support and strengthen the peer education capacities of immigrant, domestic and homecare workers. This work has shown how empowering immigrant workers – whose voices are often unheard and whose labor is markedly unregulated – can reduce their rates of death and injury on the job.