Alumni Profiles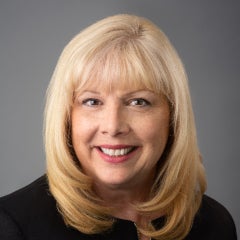 Stephanie Grinage is the vice president of advancement at the Indiana Biosciences Research Institute, where she leads the primary strategic partner in cultivating and maintaining new and existing relationships with major donors and new project sponsors and oversees and manages all aspects of IBRI's fundraising programs.  Previously, she has served in senior leadership positions at the UIC College of Medicine, University of Kansas Medical Center, University of South Florida/USF Health, Arizona State University and Wichita State University.  She has collaborated on three significant endowment campaigns, the $1 billion Campaign Illinois initiative, the Campaign for Leadership at Arizona State University, and the $1.2 billion "Far Above: The Campaign for Kansas".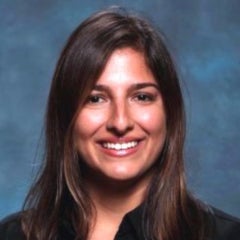 Myriam Guillen is a senior project manager at Rush University Medical Center who reports to the chief operating officer and facilitates the successful delivery of projects that are of particular interest to hospital strategy, wide ranging in scope and subject manner. She uses her training and experience in performance improvement on a daily basis to scope problems accurately, engage the right stakeholders, use observations and data to inform current state understanding, identify solutions and drive toward successful execution.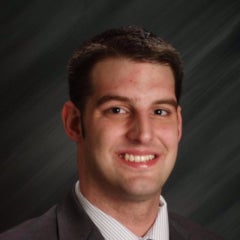 Frank Mueller has ten years of progressive healthcare experience focused on partnering with executives to lead change management initiatives across large healthcare organizations. In his current position as a consulting manager at Blue Cross, he works with the legal division and lines of business across the organization to lead the implementation of complex regulatory initiatives across the organization. Prior to this position, he worked for a large health system as an internal consultant to the executive team. Frank is also the EMHA representative on the UIC School of School of Public Health Alumni Council.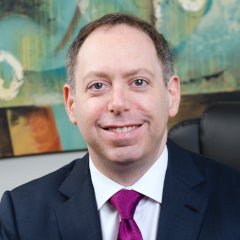 Dr. Mark Rosenblatt, PhD, was appointed dean of the University of Illinois College of Medicine in March 2019. Dr. Rosenblatt serves as director of the Corneal Regenerative Medicine Laboratory and the Illinois Lions/Charles I. Young Chair in the department of ophthalmology and visual sciences, where he served as department head prior to his appointment as dean. Previously, Dr. Rosenblatt served as vice chair and director of the Margaret M. Dyson Vision Research Institute in the department of ophthalmology at Weill Cornell Medical College.