Epidemiology Research Faculty
Meet the faculty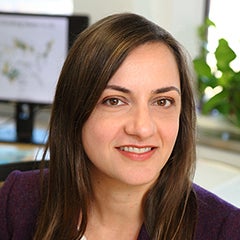 Maria Argos, PhD, conducts research focused on the health effects of arsenic and other metals among children and adults in Bangladesh, the population of which has been severely affected by decades of elevated exposure to arsenic through consumption of naturally contaminated groundwater. Dr. Argos' research has shown dose-response associations of arsenic with chronic disease outcomes (mortality and skin lesions), pregnancy outcomes, and early cardiometabolic impacts on children. Her work has also identified epigenetic mechanisms that may underlie these observed associations.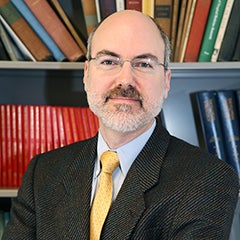 Dr. Mark Dworkin is an infectious disease physician and epidemiologist whose research focuses on HIV medication adherence. He is currently leading a National Institutes of Health funded randomized clinical trial testing a mobile phone app intervention designed for young African American men who have sex with men that features a human avatar that teaches and motivates. Other recent research work has involved studying electronic adherence monitoring as an intervention for young African American men who have sex with men and understanding barriers to medication adherence in female sex workers living with HIV in Hyderabad, India. Other interests include public health surveillance of infectious diseases, outbreak investigation, and food poisoning prevention.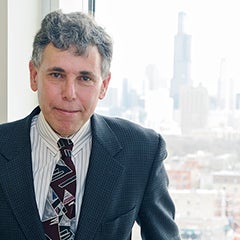 Dr. Ronald Hershow engages in epidemiologic research that mainly deals with HIV infection in women, hepatitis C virus infection, and nosocomial infections. Areas of focus include viral coinfections and other cofactors that may influence HIV disease progression, prevention of infectious disease morbidity in substance users, and the epidemiology of antibiotic-resistant microorganisms in hospitals. In more recent years, his research has expanded globally including the study of best approaches to promote successful antiretroviral therapy use among HIV-infected injection drug users in Indonesia.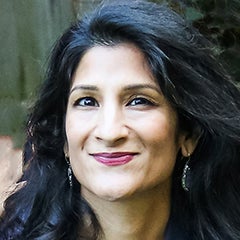 Supriya Mehta, PhD, focuses on identifying bio-behavioral risks and pathways for STIs and HIV. Her work in antimicrobial resistant N. gonorrhoeae has provided support to national STI treatment guidelines in Kenya. A current study in Kisumu, Kenya seeks to understand how the penile microbiome contributes to STIs.  Her teaching interests include core epidemiologic concepts and the epidemiology of sexually transmitted infections.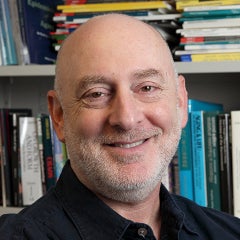 S. Jay Olshansky, PhD, focuses on estimates of the upper limits to human longevity, exploring the health and public policy implications associated with individual and population aging, forecasts of the size, survival, and age structure of the population, pursuit of the scientific means to slow aging in people (The Longevity Dividend), and global implications of the re-emergence of infectious and parasitic diseases. Dr. Olshansky is on the board of directors of the American Federation of Aging Research; he is the first author of The Quest for Immortality: Science at the Frontiers of Aging (Norton, 2001) and A Measured Breath of Life (2013); and co-edited Aging: The Longevity Dividend (Cold Spring Harbor Laboratory Press, 2015).
Caryn Peterson, PhD,  focuses on determinants of racial, ethnic and socioeconomic disparities in cancer outcomes, including ovarian and Human Papillomavirus-related cancers. Her current work focuses on developing evidence-based programs to increase acceptability and utilization of the HPV vaccine, as well as screening to prevent HPV-related cancers among underserved individuals. She is also the co-director of UIC's Cancer Education and Career Development Program, a National Cancer Institute-funded training grant that prepares pre-and postdoctoral fellows to conduct research in cancer disparities research.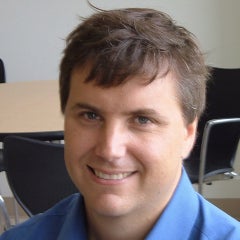 Garth Rauscher, PhD, has conducted research in disparities in breast cancer screening, diagnosis and treatment for more than 15 years.  Currently, he is the lead for the Metro Chicago Breast Cancer Registry, one of six active registries that contribute demographic, radiology and population-based breast cancer data to the Breast Cancer Surveillance Consortium.  He serves as principal investigator for the Breast Cancer Care in Chicago study which has provided data for numerous student publications and presentations regarding racial/ethnic and socioeconomic disparities in breast cancer tumor characteristics, quality of care and outcomes.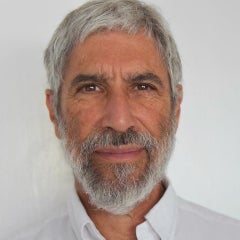 Leslie Stayner, PhD, has more than 30 years of experience conducting research in the field of occupational and environmental epidemiology.  Previously, he worked for the National Institute for Occupational Safety and Health and as a visiting scientist with the International Agency for Research on Cancer.  His research current research focuses on the effects of exposures to nitrates and other agricultural chemicals in drinking water and the risk of childhood cancer and adverse reproductive and developmental outcomes.  Previous research has centered on areas of occupational cancer, quantitative risk assessment and epidemiologic methods.