Chicago's Health Database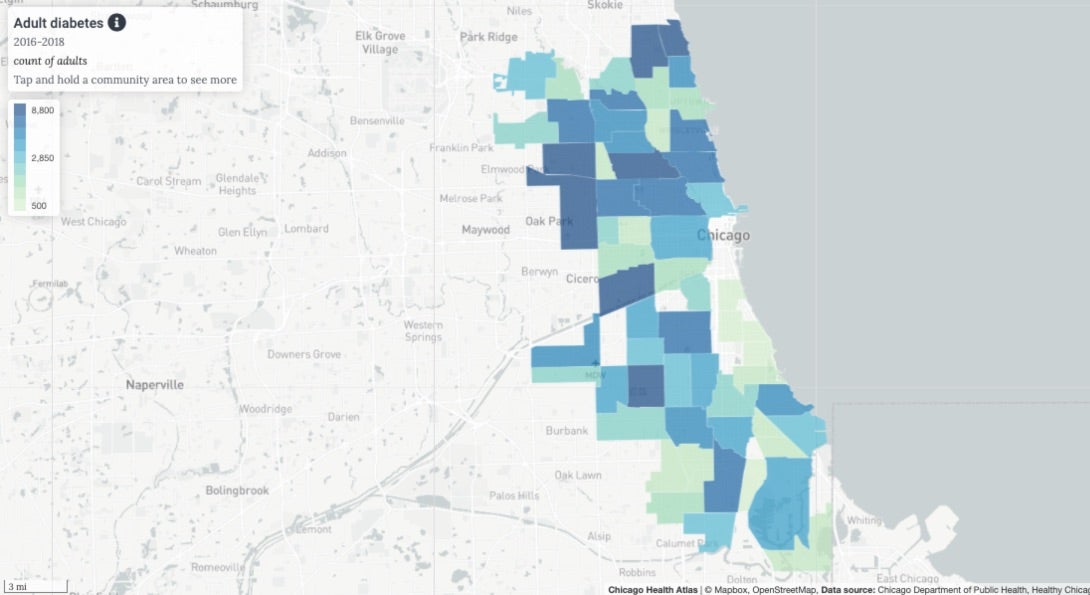 The Chicago Health Atlas is co-managed by the UIC School of Public Health
The Chicago Health Atlas is a publicly available database that fosters public participation in reviewing, exploring and comparing health-related data over time and across communities. In addition, the Chicago Health Atlas provides a place for residents to gauge progress of the implementation of Healthy Chicago, the citywide plan to improve health equity.
The goal is for citizens to use this data to both better understand health in Chicago and identify opportunities to improve health and well-being.
The Chicago Health Atlas is, by design, an evolving tool. Through new partnerships, improved data and continuous updates to the site, the Atlas will be better equipped to understand and improve Chicago's health.