Welcome! Thank you for your interest in learning more about research at the UIC School of Public Health. As you explore the faculty expert guide, current projects, and other research news and information, I am confident that you will come to appreciate the strong commitment of the school's faculty and students to producing actionable knowledge on behalf of not only a healthier but also a more just and equitable society. Our diverse portfolio of research attracts extensive funding from the National Institutes of Health, U.S. Centers for Disease Control and Prevention and a large number of other governmental and philanthropic sources. The research made possible with this support, reflected in more than 200 peer-reviewed publications annually, is widely recognized for its exemplary and innovative contributions to both long-standing and emerging issues of vital importance to the public's health and well-being, ranging from maternal and child health to the opioid epidemic to health policy and climate change.
The school's research is grounded in strong partnerships with community organizations and governmental health agencies that reflect an investment in making strides toward better health throughout Chicago, around the nation and in myriad locations around the globe. Closer to home, the school features state-of-the-art research training programs and numerous other opportunities for students and trainees at all levels to acquire critical skills and experience that position them as future leaders in public health research and practice. Whether you are a fellow researcher, community activist, health professional, prospective student or concerned citizen, I encourage you to tap into the school's research expertise and infrastructure as a resource. As you do, please be in touch and share your ideas for how we can best support your endeavors.
David DuBois, PhD
Associate Dean for Research
$ 32 million in annual grant funding.

108 projects involving students.

105 CDC, HHS and NIH projects.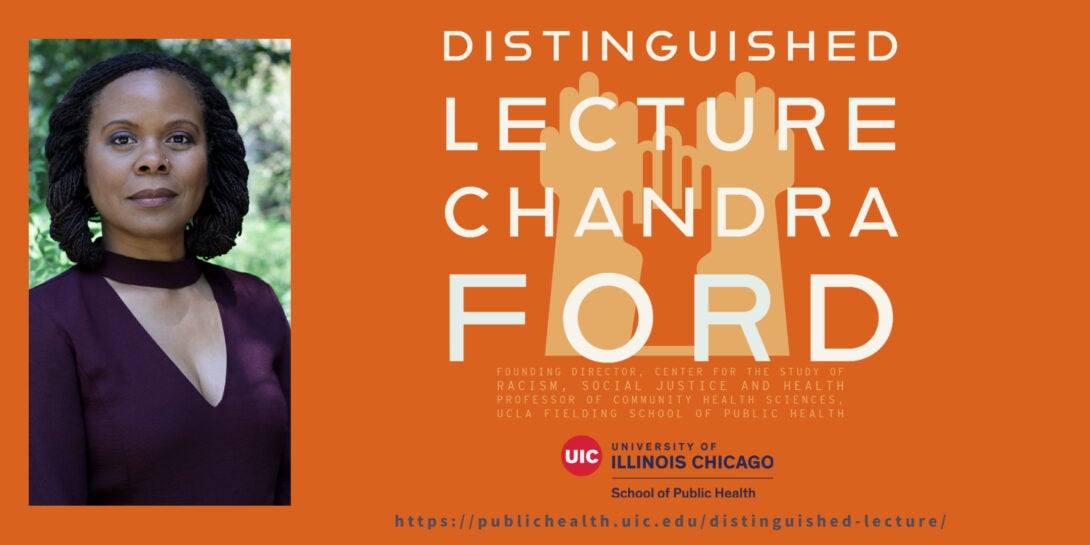 Join us for the annual UIC School of Public Health Distinguished Lecture with Chandra L. Ford, PhD, MPH, MLIS