The UIC School of Public Health Collaboratory  for  Health  Justice is dedicated to enhancing reciprocal engagement between the community and UIC faculty, students, and staff. Our emphasis is on connecting people to each other and to resources that will ultimately improve their public health research, teaching, and practice. We strive to advance health justice—that all people would have the power and resources to have agency over their health, which requires addressing systems of oppression such as classism, racism, sexism and xenophobia.
Our mission is to support academic-community partnerships by facilitating the meaningful participation of broad stakeholders; fostering representation & presence in academic settings; and providing training and technical assistance for integrating community engagement across research, teaching and practice.
Our vision is health justice attained through active participation of broad stakeholders in the UIC School of Public Health through research, teaching and practice.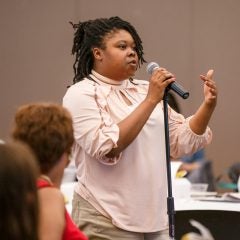 Community Engaged Teaching focuses on building capacity at the neighborhood level to address structural violence by repurposing academic knowledge and skills to directly support community-based organizations to lead healing and rebuilding public health movements. Two key efforts are Community Course Alignment and Health Justice Speaker's Bureau. Learn more and sign up here.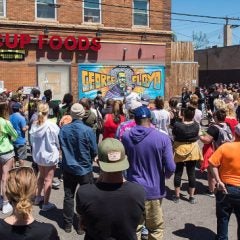 The Epidemics of Injustice Course is an annual course, free and open to the public, that prepares public health leaders and community members with the tools to bring about social change and address structural determinants of health. The course is typically offered in the spring. Materials and recordings can be viewed here.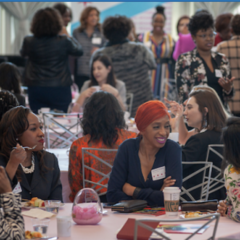 During the pandemic, nonprofits across Chicago saw an increase in the demand for their services without an increase in their financial and operational capacity to meet that higher demand. Nonprofits operating in low-to-moderate income areas and those with budgets less than $1M were disproportionately impacted, with many seeing decreased revenue and increased costs and have not yet fully recovered. To ensure a strong recovery for Chicago nonprofits, the City of Chicago created the Nonprofit Capacity Building Program. This program will provide technical assistance and capacity building services for disproportionately impacted nonprofits, helping to stabilize and scale their operations.

Access the recordings and resources provided by the Collaboratory for Health Justice here.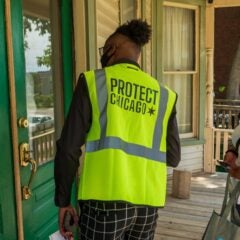 The Chicago Community Health Response Corps will leverage the expertise and infrastructure of the Chicago Department of Public Health and its partners that was built for the COVID-19 emergency response – with a focus now on promoting overall health, resilience, and well-being. The Response Corps will have an expanded scope to help residents access reliable information, recovery supports such as economic and social programs and services, and specific health resources. Its emphasis will be on chronic disease prevention and community health outreach, health literacy, and resource navigation, complementing CDPH's strategic plan, Healthy Chicago 2025. CDPH seeks to sustain community outreach and public health workforce development through the Response Corps to residents in priority community areas most affected by the pandemic.
The Citizen Science Certificate Program is a training program relevant for Chicago community members who are interested in developing research careers, capabilities in evidence-based practice and/or in partnering with academia, community-based organizations, and/or public health departments.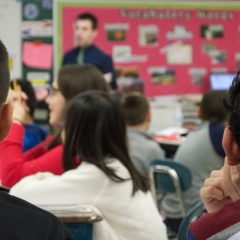 The Youth Citizen Science Program was a 2021 collaboration with One Summer Chicago and Logan Square Neighborhood Association to host 7 young adults for a youth citizen science course entitled "Unlearning Knowledge Hierarchies for Grounded Action and Advocacy." See their products here.