Peer Support Team
The Peer Support Team members are advanced MPH students who are dedicated to helping their fellow students succeed academically. The team offers individual and group sessions to help students understand public health concepts and skills, and to assist with class assignments in a relaxed and supportive environment. Services are free of charge and available to all undergraduate and masters-level Public Health students, regardless of skill level or comfort with the material. From understanding basic content to more advanced support, visiting the Peer Support Team is a great way to increase your comfort and success in your academic work.
The Peer Support Team is comprised of 3 members: a Writing Specialist and two Quantitative Methods Specialists. The Writing Specialist provides assistance with all aspects of written assignments, including brainstorming paper topics, thesis development, paper organization, proofreading and citations. The Quantitative Methods Specialists review basic concepts and methods, review homework assignments, conduct exam review sessions, provide SAS assistance, and more. All three Specialists work with one another and in consultation with course instructors, TAs and ODI staff to ensure that students at SPH have the support they need to succeed in their coursework. Schedule an appointment with a member of the Peer Support Team today!
Peer Support Team Rules
About the rules

Be on time.
If you schedule a meeting and find yourself running late, please contact the person you scheduled a meeting with to let them know that you are running late.
If you are more than 15 minutes late, your appointment will be automatically canceled and your time slot will be given to another student.
The Peer Support Team offers an approachable and respectful environment; those who disrupt that environment will be asked to leave.
Students are limited to two scheduled appointments per week.
If you miss more than 3 scheduled sessions without advanced notice, your access to the Peer Support Team could be temporarily suspended. Please make sure to always contact the Peer Support Team when you foresee missing an appointment.

About the rules

If you walk-in during another student's scheduled appointment, you will have to leave and make an appointment.
Students with appointments will always receive priority, please be respectful and mindful of a student's appointment time.
We encourage you to make an appointment, especially if you anticipate needing specific help with course content.
Quantitative Methods Specialist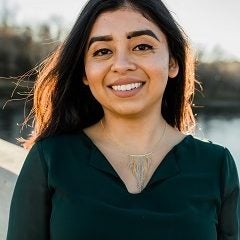 Maria Dionicio Bernabe, MPH Candidate

Epidemiology

Maria Dionicio Bernabe is a second year MPH student in Epidemiology. Her research interests are in vaccine-preventable diseases, STIs, and cancer epidemiology. Maria graduated from Cal Poly San Luis Obispo with a B.S. in Biology with a minor in Psychology. Presently, she is interning with the Chicago Department of Public Health within the Division of HIV/STI. Additionally, she is a Research Assistant within the School of Public Health. Maria currently holds the position of APHA Liaison of the Public Health Student Association at the School of Public Health. She is excited to help students succeed in their quantitative course.

Walk-in Hours: Thursday's 2:30PM-4:30PM
Quantitative Methods Specialist
Chibuzor Abasilim, PhD Candidate

Epidemiology/Biostatistics

Chibuzor Abasilim is a Doctoral student in the Epidemiology/Biostatistics Division. He holds a degree in Physical Therapy from Obafemi Awolowo University, Nigeria. Chibuzor's research interests cover environmental and chronic disease epidemiology. Chibuzor looks forward to working with incoming MPH students to help them better understand the core of Epidemiology and Biostatistics. He looks forward to learning from them as well.

Walk-in Hours: Tuesday's 1:00PM-3:00PM
Writing Specialist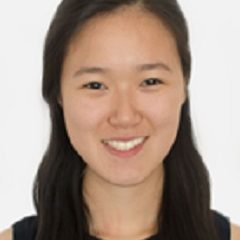 Anna Ahn, MPH & MBA Candidate

Health Policy and Administration

Anna Ahn is a second year MPH Health Policy and Administration student and is also a candidate for a Masters in Business Administration. Academically, she is interested in understanding and interpreting health inequities through social theories. At the School of Public Health, Anna's is learning ways to integrate on the ground voices into strategic planning and decision making processes. Presently, Anna is an Infection Control Practitioner at Sinai Health System, where she participates in the surveillance and reporting of infectious disease. As a Care Coordinator at Lawndale Christian Health Center, Anna is involved in the follow of care for ER discharge patients and internal performance assessment of Better Birth Outcomes, a prenatal care program. Anna is also an intern at the Field Museum where she participates in Chicago Green Equity and the Roots & Routes initiative. Anna is the Writing Specialist for the Peer Support Team with the Office of Diversity and Inclusion.