Meet the Faculty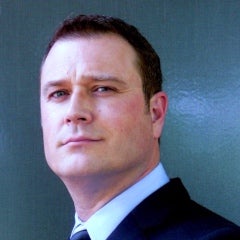 Frank Borgers, PhD, is a clinical assistant professor in the Master of Healthcare Administration program, and he also serves as associate program director and capstone director.  He oversees all MHA capstones and mentors all MHA students as they develop their highly applied projects during their almost year long preceptorship. In addition, Professor Borgers leads the MHA Speakers Series and professional development and human resources courses. At the university level, Professor Borgers leads UIC's Interprofessional Curriculum Workgroup that develops foundational interprofessional curriculum for UIC's 5,500-plus health science students and 13 healthcare professions. For four years Professor Borgers served as a faculty advisor to UIC's Institute for Healthcare Improvement Open School Student Chapter. Professor Borgers is the coach for UIC's Clarion Case Competition Student team, which began competing in 2019 and took first place at the 2019 competition.
Betsy Cliff, PhD,  focuses on understanding the effects of cost-sharing structure in health insurance design and the use of consumerism to drive efficiency in the health system. She uses both quantitative and qualitative methods in her research, though primarily focus on using econometric techniques to identify relevant policy effects. Specifically, she has published and presented on value-based insurance design, high-deductible health plans, cost-sharing in Medicaid, and the effects of price transparency initiatives. Her work informs the ongoing effort to mitigate health care spending at the national level and improve affordability for individual families.
Marcus Dillender, PhD, is an assistant professor.  He earned his PhD in economics from the University of Texas at Austin in 2013. His research studies various aspects of insurance benefit design, the impacts of health insurance policy and of public health insurance expansions,and factors that affect occupational health. His research has been published in leading journals and was cited in the 2017 Economic Report of the President and by President Obama in a 2016 JAMA article. Prior to going to graduate school, Dillender worked in the actuarial department at Blue Cross Blue Shield of Texas.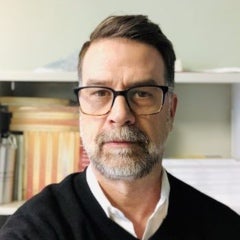 Pierre Thomas Léger, PhD, is an associate professor in the Master of Healthcare Administration program. He began his career at UIC in August of 2016. Prior to moving to Chicago and joining UIC, he was an Associate Professor at HEC Montreal (the University of Montreal business school) where he held the Professorship in Health Economics for many of those years. He has his PhD in Economics at the University of Western Ontario. He currently teaches HPA 451: Healthcare Finance I.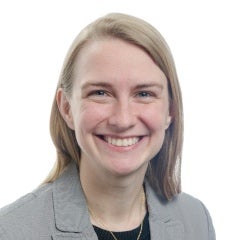 Emily Stiehl, PhD, is an assistant professor of health policy and administration. She received her PhD in Organizational Behavior/Human Resources from the University of Pittsburgh where she was awarded an Ahlbrandt Sr. Fellowship. Prior to coming to UIC she worked as an Instructor and Research Assistant at Katz Graduate School of Business, Center for Health and Care Work at the University of Pittsburgh. She currently teaches HPA 410: Health Organizational Leadership and HPA 441: Strategic Healthcare Management.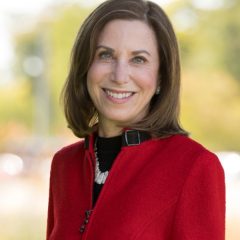 Karen Teitelbaum is the MHA Executive in Residence. A nationally recognized leader focused on ensuring corporate viability and growth in the health services arena, she currently serves as the president and CEO of Sinai Health System in Chicago.  At Sinai, she has led a successful turnaround of financial, philanthropic and operational performance, taking the organization from a $42 million loss to a surplus of $10.7 million.  Karen is an influential participant in state and national legislative policy-making agendas, working with legislators of both the State and Congress.  She has formed strategic relationships with non-healthcare partners, including a major academic institution and a real estate development firm, in order to train the next generation of professionals and create assets in urban areas.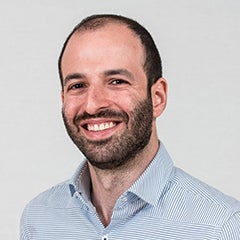 Nicholas Tilipman, PhD, is an assistant professor in the Master of Healthcare Administration program. He received his PhD in Economics from Cornell University. His work focuses primarily on the industrial organization of health care markets. From 2012 to 2013, Nicholas served on the White House Council of Economic Advisers as a Staff Economist, focusing on health and labor policy. He currently teaches HPA 470: Quantitative Methods for Health Care Managers.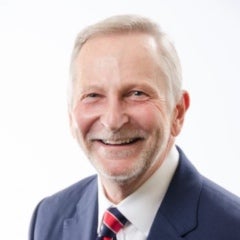 Larry Wrobel, DHA, FACHE, is the MHA program director and a clinical assistant professor in the Master of Healthcare Administration program.  He has his masters degree in health care administration and has served in progressively responsible senior management roles in community teaching hospitals, academic health centers and medical group practices. He received his Doctor of Health Administration degree from the Medical University of South Carolina in Charleston and has taught in adjunct faculty positions at Governors State University and UIC.  He is a Fellow in the American College of Health Care Executives. He currently teaches HPA 490: Physician Practice Management and is the course director for HPA 495: MHA Preceptorship.