The students within the CAHME-accredited UIC Master of Healthcare Administration (MHA) program experience a rigorous course curriculum that provides core knowledge and concepts within the major healthcare disciplines. Courses are taught by both healthcare academicians and practitioners that provide students with a blend of cutting-edge theory and the understanding of how it is applied within the healthcare sector. Faculty possess a broad range of expertise in essential healthcare subjects that include healthcare finance, population health management, strategic marketing and planning, physician relations and operational leadership.
What track is right for you?
Residential full and part-time

Designed for early careerists who aspire to become leaders in the healthcare industry.  Students are generally in the first few years of their career within the healthcare industry or new college graduates.

Keep reading on this page to learn more about the program.

Executive track

Preparing mid to senior level clinical and executive healthcare professionals who seek a graduate degree that will lead to progressively responsible leadership roles in the healthcare field.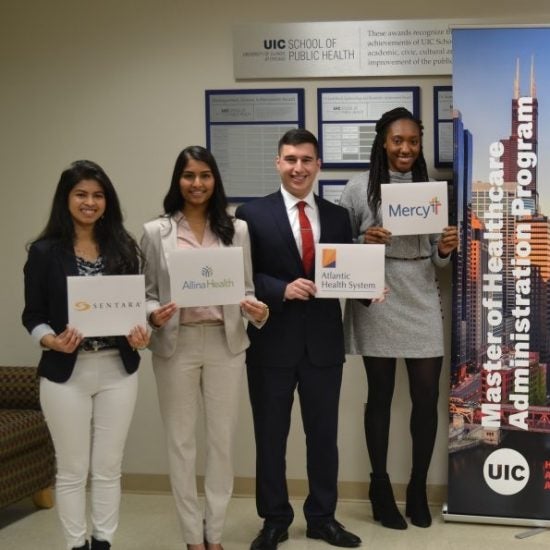 Meet our 2021 administrative fellows
Our 2021-22 class of administrative fellows will engage at NorthShore University Health System, UI Health, Emory Healthcare, Hospital Sisters Health System, Vizient and Community Health Centers, Inc.
Meet the fellows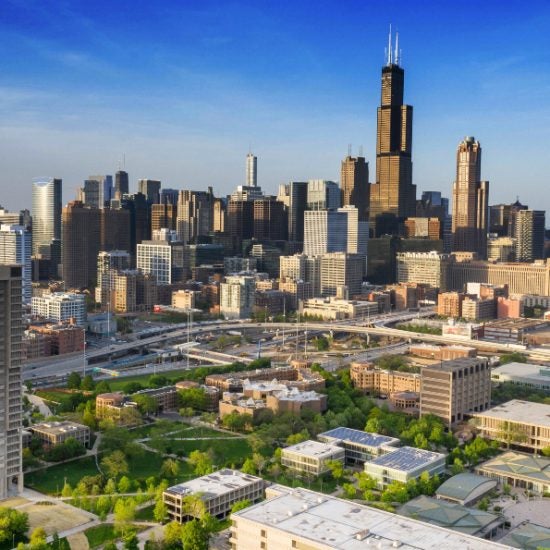 The MHA Preceptorship
Unique to the UIC MHA program is a 12-month, 25 hours per week preceptorship that provides students the opportunity to work with senior management in healthcare organizations that align with the student's career goals. Students go through a matching process and are placed in a healthcare organization within the Chicago healthcare industry where they apply the knowledge they have gained during their first year in the program. The culminating activity within the preceptorship is the completion of the Capstone Project which analyzes and provides recommendations for a major programmatic initiative within the preceptor organization.
Learn More
Accreditations and Affiliations

The Master of Healthcare Administration degree is accredited by CAHME and is a member of the Association of University Programs in Healthcare Administration (AUPHA).