About UIC and UI Health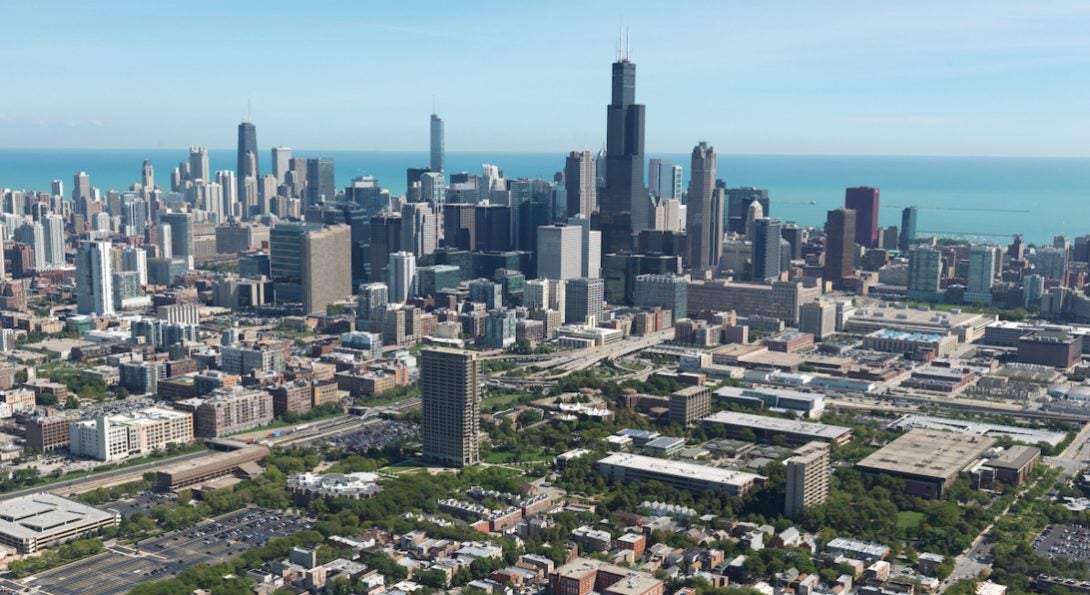 Located in the heart of one of the world's great cities, the University of Illinois Chicago (UIC) is a vital part of the educational, technological and cultural fabric of the region.  As Chicago's only public research university, UIC focuses on eliminating disparities in health, education and economic opportunity and improving quality of life in communities worldwide.
UIC is among the top five most diverse campuses in the nation and a national leader among urban, public higher education institutions in providing access to underrepresented students.  Faculty, students and staff in every college work with neighborhood, foundation and government partners on a wide range of projects to improve the quality of life in communities around the world.
UI Health is UIC's world-class health sciences enterprise comprising seven colleges, a 495-bed hospital, Children's Hospital University of Illinois, a cancer center, 21 outpatient clinics and 11 federally qualified health centers.  Public health students have a unique opportunity to engage inter-professionally in these clinical settings in a broad range of medical specialties, caring for UI Health's diverse patient population and engaging in translational research that can help improve the lives of people in Illinois and beyond.