Maternal and Child Health Epidemiology Researchers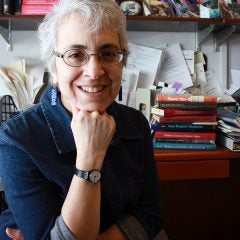 Arden Handler, DrPH, is the director of the UIC Center of Excellence in Maternal and Child Health and a professor of community health sciences. Her research career reflects her long-standing commitment to reducing disparities and improving the health of women, children and families. Her specific interest is the exploration of factors that increase the risk for disparities in adverse pregnancy outcomes and examining ways in which the healthcare delivery system, particularly prenatal care, postpartum care and preconception/interconception/well-woman care can ameliorate these risks and reduce disparities and inequities. Handler is the principal investigator of the evaluation of the Illinois Breast and Cervical Cancer Program and is working on a number of projects focused on the delivery of women's health care in the postpartum period. She is a nationally renowned leader in maternal and child health advocacy, policy, epidemiology and public health system improvement.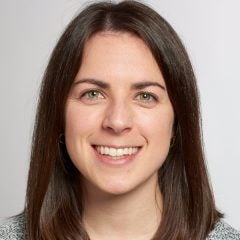 Rebecca Campbell, PhD, is an assistant professor of maternal and child health epidemiology.  Her research interests are in environmental and nutritional determinants of early life growth and development, particularly interactions among exposures and drivers of health disparities. Her recent global research investigated prenatal determinants of fetal iron status at birth in a Mexico City pregnancy cohort study. Prior research in Bangladesh investigated intestinal dysfunction and diet quality in young children as drivers of poor growth.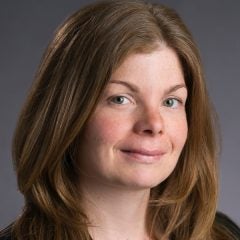 Julie Maslowsky, PhD, associate professor of community health sciences. Maslowsky is a developmental psychologist and population health scientist who studies the development of adolescent health and health behaviors, with a focus on sexual and reproductive health and substance use and abuse. She applies her findings to develop interventions to promote health and reduce health disparities in adolescence and beyond. Her work includes projects in the United States, Ecuador and Mexico.
Nadine Peacock, PhD, associate dean for diversity and inclusion and associate professor of community health sciences, is a qualitative and mixed-methods researcher with a background in anthropology.  She has focused on public health interventions to promote safe infant sleep, pregnancy intentions among African American women and community college students.  In these areas, she explores racial and ethnic disparities in sleep-related infant death and in rates of unintended pregnancy.  Globally, she has conducted research in sub-Saharan Africa on women's work, energetics and ovarian function, and HIV/STI risk behaviors of young women.
Alisa Velonis, PhD, assistant professor of community health sciences, works toward solution-focused responses to intimate partner and gender-based violence. Much of her current work aims to improve health care systems' ability to identify and respond to partner violence, especially through the use of implementation science and mobile technology, and demonstrates the importance of investing in the early stages of implementation readiness to create successful screening and response programs. Her teaching interests include reproductive health, gender-based violence, realist methodology, community health assessment and program evaluation.