Alumni Profiles
Alumni Bios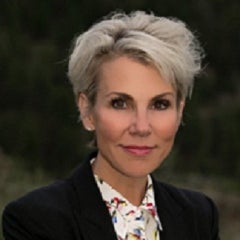 J. Rebecca Mills, MSM, CPHQ, is a certified professional in healthcare quality with 25 years of leadership experiencewho most recently served as vice president of life sciences and hospital engagement at Premier, a publicly traded healthcare organization primarily owned by hospitals, including leading academic centers such as Greater New York Hospital Association, Johns Hopkins, CHI, and MD Anderson.  Her clients and collaborative partnerships have included federal agencies, acute care hospitals and systems, device and pharmaceutical manufacturers, GPOs, quality improvement organizations and health care consulting firms. Her work centers on clinical and systems quality improvement, physician engagement and public health and prevention collaboratives.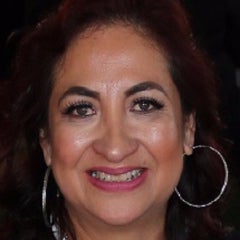 Magali Angeloni is the director of the Master of Public Health online program at New England Institute of Technology in East Greenwich, RI. Prior to that, she worked for 24 years at the Rhode Island Department of Health in several leadership positions, including director of the Academic Center and manager of the Childhood Lead Poisoning Prevention Program. In her role as performance improvement manager, Angeloni led the agency in the effort to seek public health accreditation, which was granted to the RI state health department in 2015.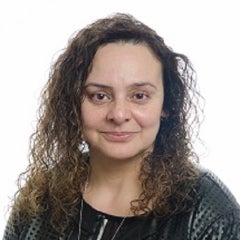 Griselle Torres serves as the director for the Coordinating Center for Public Health Practice at the UIC School of Public Health.  The Center's goals are to coordinate service, practice and partnership activities and serve as a conduit for public health translation.  The School is building an academic practice network which includes formalized partnerships with the Chicago Department of Public Health, the Peoria County Health Department, Sinai Urban Health Institute and the Health Institute of Metropolitan Chicago.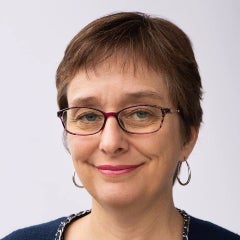 Tia Goss Sawhney is a healthcare consultant and actuary with Milliman, an international insurance and risk consulting firm where she has completed numerous research projects and become an expert on accountable care and value-based contracts between healthcare payers and providers.  She has written on various topics, including Medicare accountable care, health insurance regulation, hospital fees, multiple sclerosis drugs, colorectal cancer screening, public service, public pension plansand ACA implementation and risk adjustment.  Previously, she served as director of data, analytics, and research for Illinois Medicaid from 2010-2015.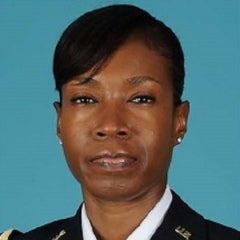 LTC Lakisha Flagg, MPH, MS, APHN-BC, CPH, is a U.S. Army Nurse and recently assumed the position of Executive Officer in the Army Medical Corps Chief's Office.  Her current role involves strategic planning and coordination of actions which support the professional development, retention,and readiness of nearly 4,000 medical officers.  Dr. Flagg previously served as chief of preventive medicine at Brooke Army Medical Center, the Department of Defense's largest medical treatment facility.  She was responsible for oversight of public health service delivery for 70,000 military beneficiaries in Joint Base San Antonio, TX.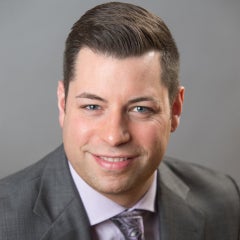 Vincent Haufle is the senior director of healthcare analytics for OptumHealth, part of United Health Group.  He lead an analytics and research team focused on supporting the development and evaluation of digital health interventions focused on supporting lifestyle modification.  Areas of emphasis include smoking cessation, sleep hygiene, weight management, and stress management.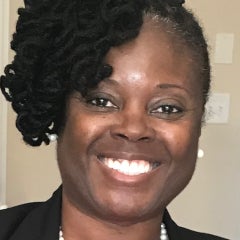 Rosalyn Matthews, MPA, is a senior public health advisor at the Centers for Disease Control and Prevention in the National Center for Chronic Disease Prevention and Health Promotion. She serves as the team lead for the State & Program Coordination team, directing public health project officers that provide guidance and technical assistance to funded state and territorial health departments in support of behavioral risk factor surveillance systems.  She is an experienced results-driven public health professional with a proven track record of bringing about strategic change through the use of creative management techniques which integrates the organization's mission and vision and a proven leader with the ability to identify and capitalize on individual strengths, motivate teams and implement vision to achieve business goals internally and with other federal agencies.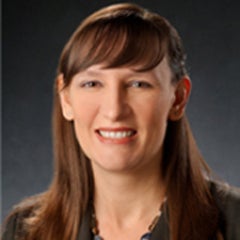 Susanna N. Visser, MS, is the associate director for policy in the division of vector-borne diseases at the National Center on Emerging and Zoonotic Infectious Diseases. During the CDC's 2016-2017 Zika Emergency Response, she served as partnerships lead within the policy and partnerships unit. In her current position as associate director for policy, Visser staffs congressional briefings on vector-borne disease risks, response, prevention,and control. She conducts policy analysis and leads budget formulation activities for the division.  Before her deployment to the level-1 Zika emergency response, she served as lead epidemiologist of CDC's child development studies team for more than a decade.  She specialized in the direction of multi-site community-based studies of mental and behavioral disorders of children.
Kevin Kovach, MSC, is the population health manager at the American Academy of Family Physicians. He led a reorganization of the population health department changing its focus from health education to social determinants of health. He manages a team of public health professionals that works to develop public health policy for the Academy, executes programs that engage family physicians in efforts to improve public health and health equity and conducts applied research to gain insight into how family physicians can become more engaged in these efforts. Through this work, he helped launch The EveryONE Project – the Academy's campaign to advance health equity. Prior to coming to the Academy, Kevin worked in a variety of public health roles in state and local government, including health promotion, epidemiology and emergency preparedness.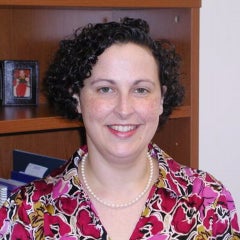 Adriane Griffen, MPH, MCHES, serves as the senior director of public health and leadership at the Association of University Centers on Disabilities. With 20 years of experience, she specializes in disability and health, social marketing, qualitative research and health education. Her activities focus on capacity building, systems change and health promotion for people with disabilities across the life span.  She integrates action learning principles and action research in her current work as she develops partnerships, collaborates on program planning including proposal development, supervises support staff and serves as the programmatic operations contact for funders.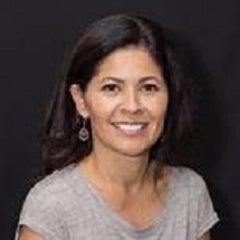 Rocio Luna, MPH, leads the healthy communities branch of the County of Santa Clara's Public Health Department. As director, she oversees and provides strategic direction for programs related to community health assessment, epidemiology, community planning, evaluation and chronic disease and injury prevention. Dr. Luna has been part of the Public Health Department team for nearly 20 years. Among other roles, she has served the community as a researcher, a health care analyst and the director of the planning and preparedness division. Additionally, she sits on the board of SOMOS Mayfair, a non-profit focusing on early childhood development, family wellness and resident leadership in the Mayfair neighborhood of San Jose.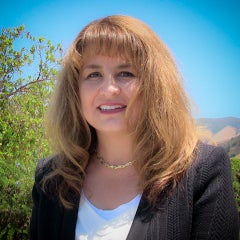 Elizabeth Pozzebon, REHS, is an environmental health director with the County of San Luis Obispo Health Agency. She leads staff that implement 20 different environmental health programs along the California coast.  She is also active in the California Conference of Directors of Environmental Health where she leads a committee on water and land use policy.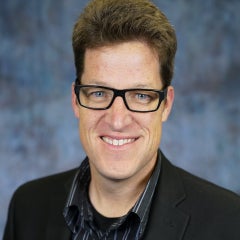 David Reynen, MA, MPPA, MPH, CPH, serves as the chief of the morbidity and mortality monitoring unit within the Maternal, Child and Adolescent Health divisionof the California Department of Public Health, where he has worked since 1994.  He directs a team of scientists and epidemiologists working on maternal and perinatal epidemiology, in order to help improve the health and well-being of women, infants, children and adolescents throughout the state. His portfolio includes efforts related to maternal morbidity and mortality, prematurity, infant mortality, SIDS/SUID and neonatal abstinence syndrome.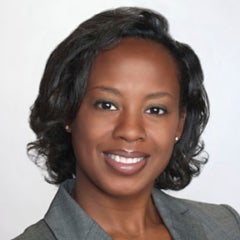 Suzet McKinney currently serves as the executive director for the Illinois Medical District Commission, the largest urban medical district in the United States.  Her leadershiup portfolio includes numerous medical research facilities, labs, a biotech business incubator, universities, raw land development areas and more than 40 healthcare-related facilities. She is the former deputy commissioner of the Bureau of Public Health Preparedness and Emergency Response at the Chicago Department of Public Health, where she oversaw the emergency preparedness efforts for the department and coordinated those efforts within the larger spectrum of the City of Chicago's Public Safety activities, in addition to overseeing the Department's Division of Women and Children's Health.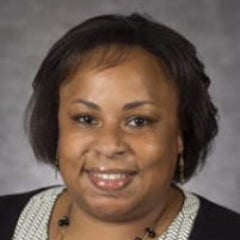 Michele L. Shade McCay is a project manager for the Illinois DocAssist Program, a child and adolescent mental health consultation program at the UIC College of Medicine's Department of Psychiatry.  She also serves as a part-time instructor with the health sciences department at DePaul University, an online faculty member with the University of Phoenix and associate online faculty with Ashford University.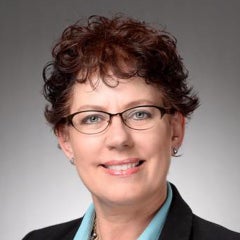 Nancy Hays works as the ethics, compliance and privacy officer at Kaiser Permanente's South Bay Medical Center in the Los Angeles area. Kaiser Permanente is a leading health care provider and not-for-profit health plan in eight regions in the United States, serving more than 12 million members in a managed care model. In her role, Nancy leads ethics and compliance activities—including privacy and security, as well as fraud, waste and abuse—for more than 3,000 employees and 600 physicians. In her leadership role at her medical center, Nancy also participates in just culture strategies, information systems governance, and strategic planning to prepare KP for the next iteration of consumer-based health care delivery. Before her current role, she has held a variety of other positions within Kaiser Permanente and edited health care professional journals devoted to first responders and long-term physical rehabilitation.