Meet the Faculty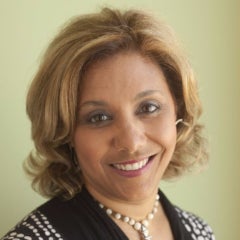 Camille Baxter brings more than 30 years of experience in marketing, communications and business development to the instruction of healthcare marketing.  As the former senior director of marketing at UI Health, she led the rebranding of the system and increased market awareness of the brand. She currently leads business development and marketing for Insight Medical Genetics.  She holds an undergraduate degree in communications from Loyola University in New Orleans and a Master of Arts degree from DePaul University in Chicago.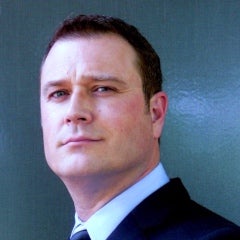 Frank Borgers, PhD, is a clinical assistant professor in the Master of Healthcare Administration program. Professor Borgers has almost 25 years of academic and applied experience in employment and labor relations, with over a decade of applied experience in healthcare labor relations. Frank has his PhD in Organizational Behavior from Ohio State University. He currently teaches the fall session of HPA 490: Topics in Healthcare Leadership, HPA 425: Healthcare Human Resources Management and HPA 496 & 498: MHA Capstone I & II.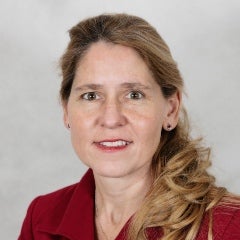 Katie Carow is the founder and president of Carow Consulting, with more than 30 years of experience in strategic and physician resource planning, mergers and acquisitions, business development, marketing and operations for health care organizations. She specializes in developing business strategies based on data-driven evidence. She initiated and led clinical and senior leadership teams to identify growth opportunities based on financial performance and market advantages. Ms. Carow has managed three to five-year planning processes, as well as annual tactical plans, and developed aligned physician growth strategies. She identified physician specialty and group targets for recruitment, succession planning and retention.  She is a Fellow of the American College of Healthcare Executives, member of the Society for Healthcare Strategy and Market Development and Chaired the Education and Networking Committee as a board member of the Chicago Healthcare Executives Forum.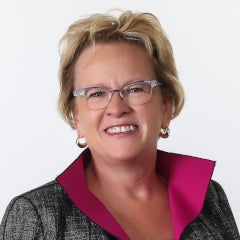 Therese Fitzpatrick, PhD, is a senior vice president of Kaufman Hall and a member of the firm's strategic and financial planning practice. Her experience spans executive operations and policy development in regional and global markets. Areas of expertise and scholarship include strategic management of clinical services, labor relations and strategic workforce optimization based on advanced mathematical modeling.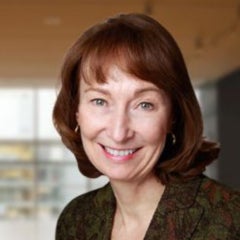 Joan M. Lebow is a partner with EM3, Edwards, Maxson, Mago & Macaulay, LLP, in the Chicago office. Her unique combination of corporate and private firm experience enables her to support clients as they face the challenges of regulatory compliance and risk management in their transactions and clinical delivery systems.  Ms. Lebow represents clinical providers of all kinds, organized medical staffs, IT consulting companies and software vendors which serve or support the hospitality, digital media, insurance, retail and manufacturing industries. She has served as in-house counsel to some of Chicago's most preeminent hospitals. During her career as in-house counsel for two major hospital systems, she managed self-insurance portfolios and monitored all related professional licensing issues.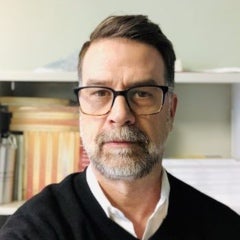 Pierre Thomas Léger, PhD, is an associate professor in the Master of Healthcare Administration program. He began his career at UIC in August of 2016. Prior to moving to Chicago and joining UIC, he was an Associate Professor at HEC Montreal (the University of Montreal business school) where he held the Professorship in Health Economics for many of those years. He has his PhD in Economics at the University of Western Ontario. He currently teaches HPA 451: Healthcare Finance I.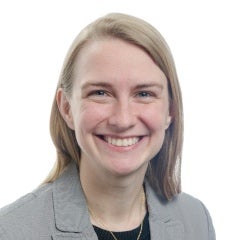 Emily Stiehl, PhD, is an assistant professor of health policy and administration. She received her PhD in Organizational Behavior/Human Resources from the University of Pittsburgh where she was awarded an Ahlbrandt Sr. Fellowship. Prior to coming to UIC she worked as an Instructor and Research Assistant at Katz Graduate School of Business, Center for Health and Care Work at the University of Pittsburgh. She currently teaches HPA 410: Health Organizational Leadership and HPA 441: Strategic Healthcare Management.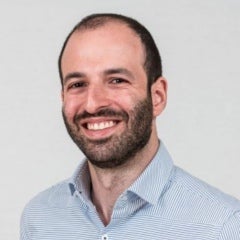 Nicholas Tilipman, PhD, is an assistant professor. A health economist by training, Tilipman's research focuses on insurance benefit design, provider market power and pharmaceutical innovation. Recent work includes studying the role that consumer inertia plays in patient selection of doctors, consumer choice of insurance plans and employer health plan menus design, and investigating the effect of hospital purchases of standalone physician practices on physician prices and patient outcomes. With research support from the State of California, he is also currently exploring the effects of provider market power on stability of the individual health plan exchanges. Prior to coming to UIC, Tilipman served as a staff economist for the White House Council of Economic Advisers from 2012 to 2013, working on issues related to the Affordable Care Act implementation. He earned his PhD in economics from Cornell University.