ODI Summer Pre-Matriculation Program (PMP)
4-week Synchronous Online PMP Dates: July 11 – August 5, 2022
6-week Asynchronous Online PMP Dates: July 5 – August 12, 2022
Every summer, the Office of Diversity & Inclusion (ODI) hosts a Pre-Matriculation Program (PMP) to help admitted students prepare for the academic challenges of our School of Public Health (SPH) graduate programs. Students can apply to either a 4-week synchronous program that includes both in-person and virtual components or a 6-week asynchronous option that is completely online. Enrollment is prioritized for African American, Latinx and Native American students, as well as others with a strong commitment to social justice and the health and wellbeing of historically marginalized populations.
The goal of PMP is to strengthen the academic, professional and social skills of incoming admitted students as they enter graduate school. The PMP curriculum covers key public health concepts, academic writing, professional/leadership development and quantitative methods. The program includes opportunities for participants to meet public health professionals and alumni, become familiar with campus resources and form relationships with future classmates.
4-week Synchronous PMP:
Monday, Thursday, Friday (synchronous via zoom)
9:00 AM – 10:30 AM & 11:00 AM – 1:00 PM CT
Tuesday, Wednesday (in-person at SPH):
9:00 AM – 12:30 PM CT
Students who apply for this version of PMP will be required to engage with faculty, staff and fellow students on weekdays between the hours of 9:00 AM and 1PM from July 11 – August 5, 2022. This will include instruction time, individual and group work, and structured breaks. Please note that additional work outside of this timeframe is expected. Eligible participants will receive a small stipend upon successful completion of the program. Unfortunately, we are unable to provide stipends to international students, but they are more than welcome and encouraged to apply to the program.
6-week Asynchronous PMP:
Orientation Session – July 6, 2022 from 5:30-6:30 PM CT via Zoom
This version of PMP will take place July 5 – August 12, 2022. As with the synchronous program, students will strengthen their knowledge of public health concepts, quantitative methods, academic writing, and leadership development. Students will have opportunities to connect with faculty, staff and peers, and can direct questions about course content to PMP staff during weekly office hours.Though this version of the program does not require participants to meet at specific times (other than the orientation session), students are expected to complete weekly assignments as well as a final presentation, which can be the product of individual work or a group project. The time commitment for this program is about 5-6 hours a week.
Overall Learning Objectives for PMP: 
Demonstrate an understanding of public health concepts
Demonstrate an understanding of core quantitative methods and academic writing
Strengthen oral and written communication skills through final presentations and research paper
Increase understanding of health disparities and social justice issues
Strengthen competency in working in teams
Cecilia O. Macias
Associate Director, Student Success, Leadership Development, & Community Engagement
Academic Modules

Orientation to UIC School of Public Health programs & services
Quantitative fundamentals
Academic writing
Research and literature review fundamentals
Research ethics
Overview of public health systems
Applied practice experience information
Guest lectures and field trips related to health disparities, community research, and other topics.

Professional Development / Leadership Modules

Careers in public health
Resume/portfolio development
Communication skills & electronic etiquette
Mentoring relationships
Leadership & work style assessments
Public speaking and presentation skills
SPH Student Affairs services & activities
Campus tour – SPH buildings, library, UIC ID
Student applications will be reviewed and recommended by the Office of Diversity and Inclusion staff for enrollment in the program. All recommendations are made in the best interests of the students, with the intention to provide a rich and rewarding stepping-stone into their public health academic program. Selected students will be notified by the Office of Diversity and Inclusion.
Applications are closed at this time.
If you are interested in learning more about the program or have any questions, please contact Cecilia Macias at cmacias2@uic.edu.
PMP helped make me feel so much more comfortable and confident going into graduate school. It was such a great opportunity to build relationships with peers/instructors/faculty before the semester started and learn about resources available to us at UIC. It was awesome to get a head start on learning public health concepts, academic writing, quantitative methods, and professional/leadership development. The program and instructors are also very understanding, personable, and flexible to your needs. I feel so much more prepared to start the MPH program now. I strongly recommend applying to PMP!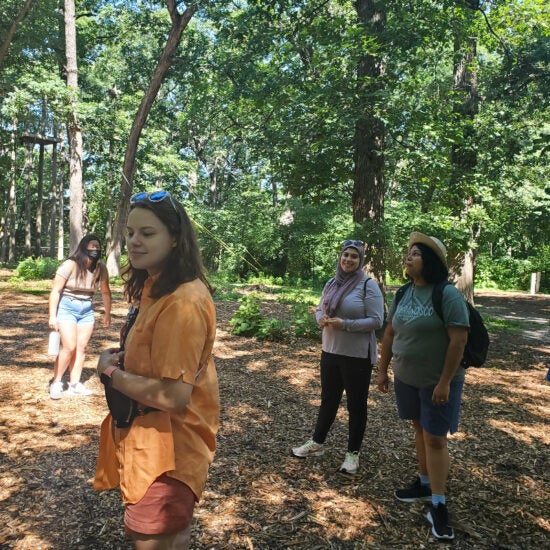 PMP is great program to connect with your community before starting graduate school. Like we learned undergraduate school, you need your team to be successful. This is a beautiful community that you bond with and that you know will have your back during graduate school. This program also provides classes that refresh you on the basics and not so basic techniques that you will need during your first semester of grad school.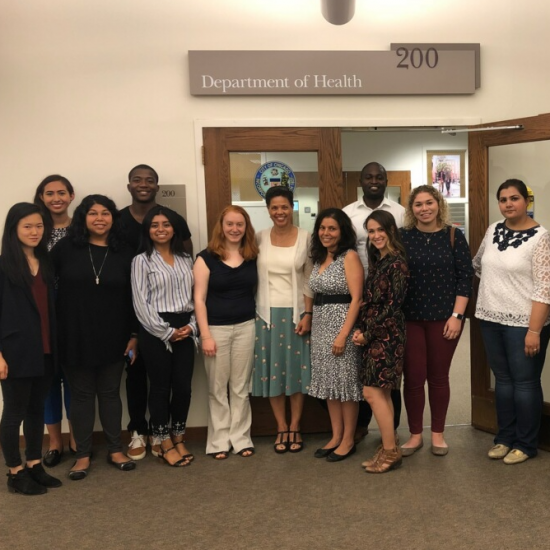 As an incoming MPH student with a disability, I have been really nervous about starting UIC graduate school because of its rigorous reputation. However, getting into PMP and after these 4 weeks, my perspective has changed so much. After completing these 4weeks I have not only gained so much knowledge already, I have also gained self-confidence that I do fit in and that no matter how hard something may seem I will get through it. PMP has been such a positive space that I would not only recommend incoming students to do it but I would encourage making the program longer to reap all the benefits. I cannot thank everyone enough for making it such a comfortable and incredible opportunity so far at UIC SPH!
PMP is a unique experience that shows how dedicated UIC faculty and staff are to its students by providing a free course that serves as an introduction to graduate school. The students who participated did so voluntarily and are thus highly motivated to learn and connect and it can only benefit you to be apart of it.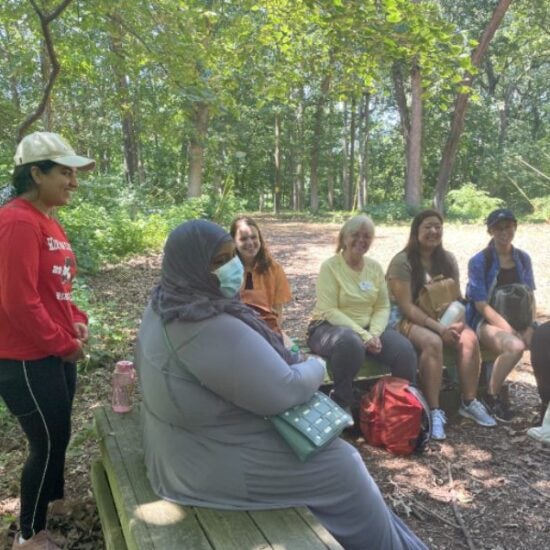 PMP was a great way to get back into the headspace of a student while also getting a leg upon writing, discussion and quantitative method skills before the start of graduate school. It pushed me to think critically and improve my writing skills before having to worry about grades or a fast paced school year.
I would encourage students to join PMP because it allows you to get back into the student mindset, helps you feel comfortable with interacting with
professors directly, and also creates a great support network between other students, professors, and yourself.