WHO Collaborating Center at UIC
World Health Organization (WHO) Collaborating Centers are institutions such as research institutes, universities or academies, designated by the Director-General to carry out activities in support of the Organization's programs. Currently, there are more than 800 WHO Collaborating Centers in more than 80 Member States working with WHO on areas such as nursing, occupational health, communicable diseases, nutrition, mental health, chronic diseases and health technologies.
The Great Lakes Center for Occupational and Environment Health, the Collaborating Center at the UIC School of Public Health focuses specifically on:
Support to build capacity for diagnosis and management of occupational diseases.
Maintain a clearinghouse of training materials that enhance occupational health knowledge and practice.
Provide assistance to support Pan-American Health Organization (PAHO)/WHO efforts to address climate change and environmental health approaches to protect human health.
Support PAHO/WHO's efforts to advance healthy housing and workers' health.
Contribute to PAHO/WHO efforts to protect healthcare settings and the environment.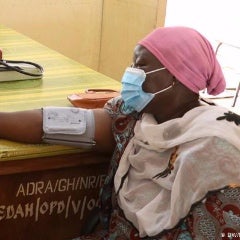 The Center is providing continuing professional development in regards to occupational diseases for healthcare providers in Ghana, led by Maarten Bosland, DVSc, PhD, professor of pathology at the UIC College of Medicine.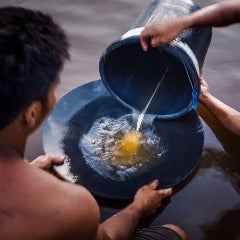 Researchers are building training materials for healthcare providers on mercury toxicity and occupational risk, particularly in artisan and small scale gold mining.  Led by Dr. Linda Forst, senior associate dean at the UIC School of Public Health.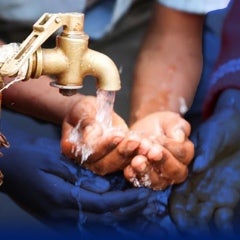 The Center annually delivers and evaluates a global program in occupational health practice, featuring four online continuing education courses on occupational diseases and occupational hygiene for mid-level healthcare providers and safety and health practitioners.  Led by Dr. Linda Forst, senior associate dean at the UIC School of Public Health.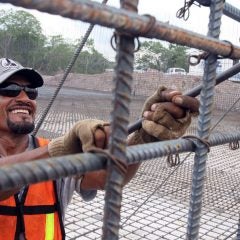 The GeoLibrary.org project supports the WHO in collecting training resources on occupational and environmental health and ensuring public access.  Led by Preethi Pratap, PhD, research assistant professor of environmental and occupational health sciences.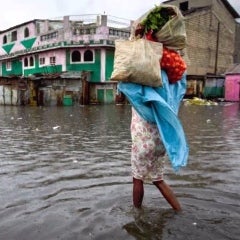 Elena Grossman, project manager of BRACE Illinois, and Dr. Samuel Dorevitch, professor of environmental and occupational health sciences, are co-developing best practice documents on climate change for member states in Latin America and the Caribbean.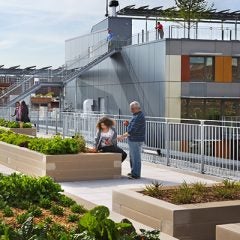 The Center is assessing and documenting the intersection of healthy housing and occupational health, examining the connections of housing, workplaces and environmental surroundings, reviving healthy housing implementation tools developed by The Who and advising on methods to facilitate collaboration with local and national occupational health professionals. Led by David Jacobs, PhD, adjunct assistant professor of environmental and occupational health sciences.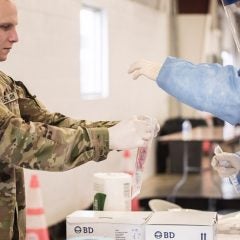 Led by Dr. Peter Orris, chief of occupational and environmental medicine at UI Health, the Center provides training and technical support on sustainable healthcare, including green procurement plans and waste management recommendations, as well as evaluating environmental pollution from healthcare and building sustainable solutions.