SPH professor co-authors national policy statement on healthy work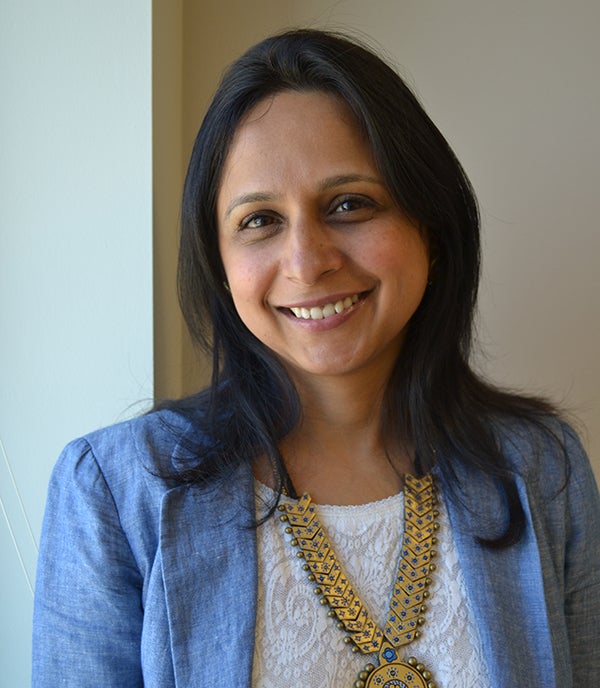 SPH's Preethi Pratap, PhD, research assistant professor of environmental and occupational health sciences, has co-authored a national policy statement with the American Public Health Association calling for healthy work opportunities for all Americans.
This policy promotes decent work as a U.S. public health goal through a comprehensive approach that builds upon existing APHA policy statements and addresses statement gaps. The International Labour Organization defines decent work as work that is "productive, delivers a fair income, provides security in the workplace and social protection for workers and their families, offers prospects for personal development and encourages social interaction, gives people the freedom to express their concerns and organize and participate in the decisions affecting their lives and guarantees equal opportunities and equal treatment for all across the entire lifespan."
The World Health Organization has emphasized that "health and employment are inextricably linked" and "health inequities attributable to employment can be reduced by promoting safe, healthy and secure work." Here evidence is presented linking decent work and health and action steps are proposed to help achieve decent work for all and, thus, improve public health.
In the United States, inadequacies in labor laws, structural racism, failed immigration policies, ageism, and other factors have increased income inequality and stressful and hazardous working conditions and reduced opportunities for decent work, adversely affecting workers' health and ability to sustain themselves and their families. The COVID-19 pandemic highlighted these failures through higher mortality rates among essential and low-wage workers, who were disproportionately people of color.
This policy statement provides a strategic umbrella of tactics for just, equitable, and healthy economic development of decent work and proposes research partnerships to develop, implement, measure, and evaluate decent work in the United States.
Learn more about careers in environmental and occupational health sciences Heading link