Leadership
Meet the administration team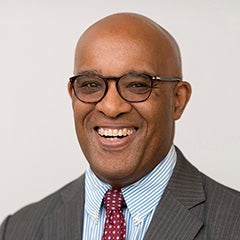 Dr. Wayne Giles is the Dean of the School of Public Health.  He joined UIC after serving for 25 years as a leader at Centers for Disease Control and Prevention focused on chronic disease prevention and health promotion.  Immediately before joining UIC he led the Division for Heart Disease and Stroke Prevention where he oversaw initiatives to improve cardiovascular health by enhancing state and global activities focused on the prevention, treatment and control of heart disease and stroke. His  past research and scientific work has included examining the prevalence of hypertension in Africa, studying racial differences in stroke incidence, and leading clinical trials evaluating the effectiveness of cholesterol-lowering agents.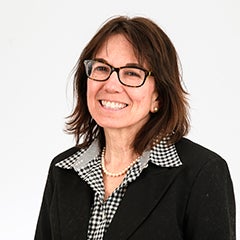 Dr. Linda Forst is the Senior Associate Dean of the School of Public Health.  She works to strengthen the School's community engagement efforts, in addition to serving as a professor of environmental and occupational health and director of the Director of the World Health Organization Collaborating Center in Occupational and Environmental Health.  Her research focus includes work as a determinant of health, evaluation of disability rating guidelines, occupational injury surveillance and prevention as well as workers' compensation.
Rashid Ahmed, PhD, serves as the Associate Dean for Academic Affairs. He oversees all aspects of the Office of Academic Affairs including academic programs, curriculum development, academic grievances, student academic progress, distance learning and continuing education. These duties include serving as an ex-officio member of the Committee on Educational Programs, the Committee on Academic Progress and the Academic Strategic Planning Committee. The assistant dean for student affairs also reports to Dean Ahmed.  Dr. Ahmed's background is in epidemiology and biostatistics with experience in the development of statistical methods for the design of community-based interventions and the analysis of longitudinal health data. Dr. Ahmed's expertise also includes cost benefit analysis, cost effectiveness, survival modeling, spatial modeling, random effects models, and simple and multivariate regression analysis.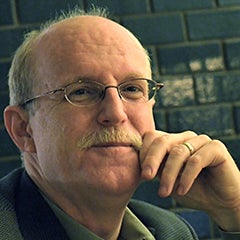 David Dubois, PhD, is the Associate Dean for Research.  He heads the Office of Research Services, with a focus on earning grants and strengthening faculty and student research.  He also serves as a professor of community health sciences and the deputy director of the Institute for Health Research and Policy.  His research examines the contribution of protective factors, particularly self-esteem and mentoring relationships, to resilience and holistic positive development and on translating knowledge in this area to the design of effective youth programs.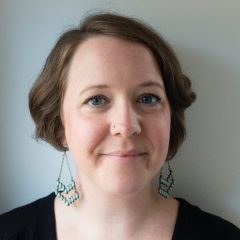 Kaye Oberhausen is the Assistant Dean for Advancement for the UIC School of Public Health, leading a team at the school in charge of all fundraising, donor stewardship and alumni relations. Previously, Kaye served as the Development Director for the Chicago chapter of The Posse Foundation, a youth leadership and college success non-profit and before that as the Associate Director of Development for the Chicago conservation non-profit Openlands. Kaye possesses a Bachelor of Arts in Arts Administration from the University of Kentucky and a Master of Business Administration and a Master of Arts Administration from the University of Cincinnati.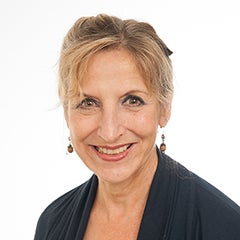 Karin Opacich, PhD, is the Assistant Dean for Undergraduate Programs.  During her tenure at UIC, Dr. Opacich has been associated with the revisioning the DrPH as an on-line docotoral program for mid-career public health practitioners and administrators and the initiation of the Bachelor of Arts in public health. She has accumulated many years of experience in curriculum development, evaluation,  and professional accreditation having provided curricular consultation beyond UIC  in 19 states to health professions programs at both private and public schools and to state boards of higher education.
Nadine Peacock, PhD, is the Associate Dean for Diversity and Inclusion. She oversees a number of programs designed to build an inclusive SPH community that prioritizes the recruitment, retention and success of faculty, staff and students from populations historically underrepresented or marginalized in academia and the health professions. Programs include a summer Pre-Matriculation Program, a Peer Support Team, a student leadership program, Diversity Advocates who serve on faculty and staff search committees, and advising of identity-focused student organizations. Dr. Peacock also serves as an Associate Professor of Community Health Sciences.  She is a qualitative researcher with interests in sexual and reproductive health, infant health and health disparities.
John Slavick is the Assistant Dean for Student Affairs at the School of Public Health.  He manages the Office of Student Affairs, including admissions and recruiting, student advising and career services.
Thomas Warfield is the associate dean of administration.  He oversees the Office of Finance and Administration, Human Resources, School IT, and facilities.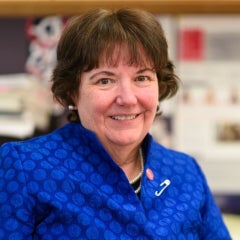 Lorraine Conroy, ScD, is the director of the Division of Environmental and Occupational Health Sciences.    She serves as the Director for the UIC Center for Health Work, a NIOSH-funded Center of Excellence in Total Worker Health. The focus of the UIC Center is precarious work- understanding the scope of and working conditions associated with precarious work and developing multi-level intervention strategies to turn unhealthy work into healthy work.  She is also the co-Director of the Occupational Safety Program and Director of the Pilot Projects Research Training Program in the Illinois Occupational Safety and Health Education and Research Center.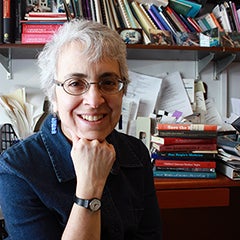 Arden Handler, DrPH, is the interim Director of the Division of Community Health Sciences.  She also serves as the director of the Center of Excellence in Maternal and Child Health. Dr. Handler's research career reflects her long-standing commitment to improve the health of women, children and families, with specific interests in exploring the factors that increase the risk for adverse pregnancy outcomes and examining ways in which the health care delivery system, particularly how prenatal care, postpartum care, and preconception/interconception/well-woman care can ameliorate these risks.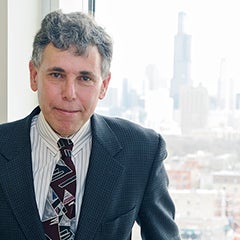 Dr. Ronald Hershow is the Director of the Division of Epidemiology and Biostatistics.  He teaches epidemiology courses and courses in the undergraduate program.  His research focus includes HIV as it affects women and substance users, viral hepatitis, particularly hepatitis C, and hospital-acquired infections focusing on antimicrobial resistant microorganisms.  Globally, he has studied antiretroviral therapy in injection drug users in Indonesia, as well as fostering strategies to address the AIDS epidemic in China, Chile and Malawi.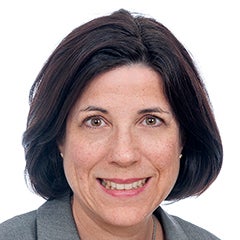 Lisa Powell, PhD, is the Director of the Division of Health Policy and Administration.  Additionally, she serves as the associate director of the Health Policy Center at the Institute for Health Research and Policy.  She has extensive experience as an applied micro-economist in the empirical analysis of the effects of public policy on a series of behavioral outcomes. Much of her current research is on assessing the importance of economic and environmental factors,such as food prices, sugar-sweetened beverage and soda taxes on food consumption and physical activity behaviors and as determinants of body mass index and the prevalence of obesity, including related disparities.