Leadership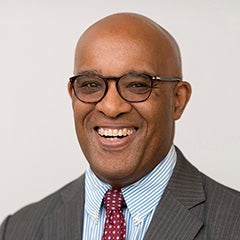 Dr. Wayne Giles is the Dean of the School of Public Health.  He joined UIC after serving for 25 years as a leader at Centers for Disease Control and Prevention focused on chronic disease prevention and health promotion.  Immediately before joining UIC he led the Division for Heart Disease and Stroke Prevention where he oversaw initiatives to improve cardiovascular health by enhancing state and global activities focused on the prevention, treatment and control of heart disease and stroke. His  past research and scientific work has included examining the prevalence of hypertension in Africa, studying racial differences in stroke incidence, and leading clinical trials evaluating the effectiveness of cholesterol-lowering agents.
Jamie Chriqui, PhD, is the Senior Associate Dean of the School of Public Health. She has more than 31 years' experience conducting public health policy research, evaluation, and analysis. She is considered a national expert on policy surveillance and on evaluating laws and policies and their impact on communities, systems, and population health with an emphasis on chronic disease issues including obesity, nutrition, physical activity, substance abuse, and tobacco control. Her current research focuses on studying the implementation and impact of federal, state, and/or local obesity, nutrition, and activity-related laws and policies (including statutes, regulations, and zoning and land use policies) on communities, schools, and individual-level outcomes.
Rashid Ahmed, PhD, serves as the Associate Dean for Academic Affairs. He oversees all aspects of the Office of Academic Affairs including academic programs, curriculum development, academic grievances, student academic progress, distance learning and continuing education. These duties include serving as an ex-officio member of the Committee on Educational Programs, the Committee on Academic Progress and the Academic Strategic Planning Committee. The assistant dean for student affairs also reports to Dean Ahmed.  Dr. Ahmed's background is in epidemiology and biostatistics with experience in the development of statistical methods for the design of community-based interventions and the analysis of longitudinal health data. Dr. Ahmed's expertise also includes cost benefit analysis, cost effectiveness, survival modeling, spatial modeling, random effects models, and simple and multivariate regression analysis.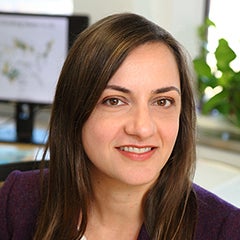 Maria Argos, PhD, is the interim associate dean for global health. Her research focuses on environmental and molecular epidemiology of chronic diseases, with particular emphasis on the health effects of metal exposures. Her research has a strong emphasis on identifying molecular pathways altered by environmental exposures that influence disease risk, by leveraging high-dimensional molecular data and biomarker data obtained from biological specimens collected in the epidemiological setting. She is the principal investigator of the Bangladesh Environmental Research in Children's Health (BIRCH) cohort that aims to evaluate early life health effects of arsenic exposure and metal mixtures.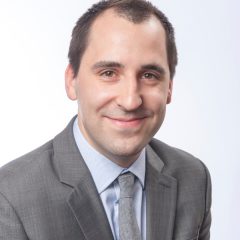 Kamil Czarnowski is the director of human resources operations at the School of Public Health.  He oversees the Office of Human Resources and is responsible for the administration, coordination, and evaluation of workforce operations within the School. This includes recruitment, employee relations, compliance, performance management and development for faculty and staff. His team works collaboratively with divisions and centers on initiatives that support the School's organizational goals.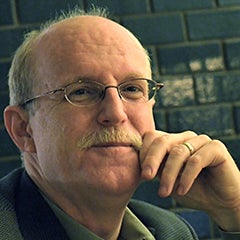 David Dubois, PhD, is the associate dean for research.  He heads the Office of Research Services, with a focus on earning grants and strengthening faculty and student research.  He also serves as a professor of community health sciences and the deputy director of the Institute for Health Research and Policy.  His research examines the contribution of protective factors, particularly self-esteem and mentoring relationships, to resilience and holistic positive development and on translating knowledge in this area to the design of effective youth programs.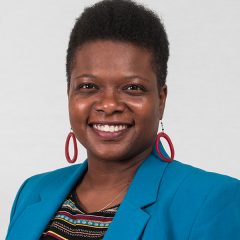 Brenikki Floyd, PhD is the associate dean for community engagement and director of the Collaboratory for Health Justice.  She has years of experience in health communication, community-based participatory research, implementation and dissemination science and program evaluation. Dr. Floyd's research focuses on the application of health communication strategies in community-based and health systems settings to improve health outcomes among racial and sexual minority populations, particularly adolescents, women and LGBTQ+ populations.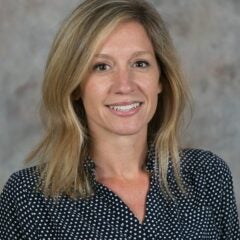 Emily Jordan is the associate dean for administration at the UIC School of Public Health.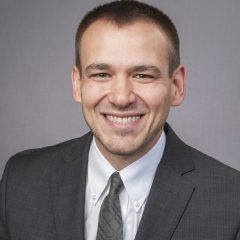 Brandon Sieglaff is the assistant dean for recruitment and admissions, leading recruitment initiatives and enrollment management at the school. He is passionate about mentoring students through the admissions process and has vast experience working with diverse student populations across all degree levels. He has a Bachelor of Arts in English & Philosophy from the University of Wisconsin – Madison and a Masters of Educational Policy from UIC.
John Slavick is the Assistant Dean for Student Affairs at the School of Public Health.  He manages the Office of Student Affairs, including admissions and recruiting, student advising and career services.
Kristen Malecki, PhD, is the director of the Division of Environmental and Occupational Health Sciences.   Her research focuses on the combined impacts of chemicals such as air pollution, water pollution, physical and social stressors and their influence on adult chronic disease, aging and health disparities.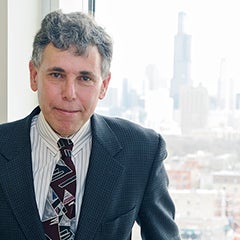 Dr. Ronald Hershow is the Director of the Division of Epidemiology and Biostatistics.  He teaches epidemiology courses and courses in the undergraduate program.  His research focus includes HIV as it affects women and substance users, viral hepatitis, particularly hepatitis C, and hospital-acquired infections focusing on antimicrobial resistant microorganisms.  Globally, he has studied antiretroviral therapy in injection drug users in Indonesia, as well as fostering strategies to address the AIDS epidemic in China, Chile and Malawi.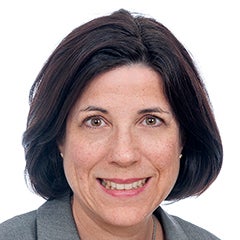 Lisa Powell, PhD, is the Director of the Division of Health Policy and Administration.  Additionally, she serves as the associate director of the Health Policy Center at the Institute for Health Research and Policy.  She has extensive experience as an applied micro-economist in the empirical analysis of the effects of public policy on a series of behavioral outcomes. Much of her current research is on assessing the importance of economic and environmental factors,such as food prices, sugar-sweetened beverage and soda taxes on food consumption and physical activity behaviors and as determinants of body mass index and the prevalence of obesity, including related disparities.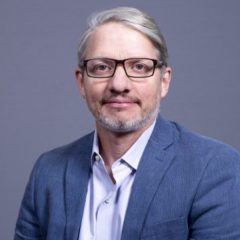 Benjamin Shaw, PhD, is the director of the Division of Community Health Sciences.  He focuses on improving the health, well-being and independence of older adults. Findings from his work have helped to increase awareness of how psychosocial factors influence the health of aging populations, and as a result, have helped to strengthen the scientific basis for the development of new interventions and policies aimed at promoting healthy aging through targeting individuals' behavioral, psychological and social contexts.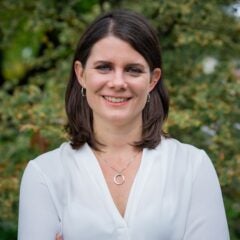 Christina Welter, DrPH '10, is the director of the Doctor of Public Health in Leadership program.  She is a nationally recognized policy practitioner, visionary leader, and practice-based researcher committed to helping organizations and their partners co-create equity-focused systems change. He research specializes in engaged and applied mixed method research that promotes collaborative learning to develop, implement, and/or evaluate policy and systems initiatives that address the structural determinants of health.  Prior to coming to UIC, Welter served as the deputy director at the Cook County Department of Public Health where she catalyzed the establishment of several ongoing and award-winning leadership collaboratives and secured over 25 million dollars in funding to implement policy, systems and environmental changes initiatives.