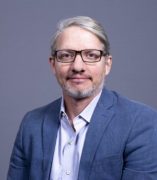 Benjamin Shaw, PhD
Division Director
Professor
Community Health Sciences
Pronouns: He/Him/His
Contact
Building & Room:
671 SPHPI
Address:
1603 W. Taylor St.
Office Phone:
Email:
CV Download:
Related Sites:
About
Benjamin Shaw, PhD, MPH, is a Professor and Director of the Division of Community Health Sciences at the University of Illinois Chicago School of Public Health. Prior to coming to UIC (in 2021), he was a Professor of Health Policy, Management, and Behavior - and Associate Dean for Research - at the University at Albany (SUNY) School of Public Health. His research focuses on social and behavioral determinants of health across the life course, with a emphasis on aging populations. He is a Fellow in the Gerontological Society of America, and currently serves on three editorial boards: Journal of Gerontology: Social Sciences (since 2008), the Journal of Aging and Health (since 2006), and Research on Aging (since 2016). From 2015-17, he served as Director of an NIH-funded Population Center (the Center for Social and Demographic Analysis) at UAlbany. Since 2011, he has been an invited Guest Researcher at the Karolinska Institute's Aging Research Center, in Stockholm, Sweden, on multiple occasions. He received his PhD from the University of Michigan School of Public Health in 2002, and a BA in Psychology from Colgate University in 1993.
Selected Publications
Shoff, C., Yang, T-C., Shaw, B.A. (2021). Trends in opioid use disorder among older adults: Analyzing Medicare data, 2013-2018. American Journal of Preventive Medicine, 60(6), 850-855.
Shaw, B.A., Dahlberg, L., Nilsen, C., & Agahi, N. (2020). Trends in the mortality risk of living alone during old age in Sweden, 1992-2011. Journal of Aging and Health, 32(10), 1399-1408.
Newsom, J.T., Denning, E.C., Shaw, B.A., August, K.J., & Strath, S.J. (2020). Older adults' physical activity-related social control and social support in the context of personal norms. In press at Journal of Health Psychology.
Vásquez, E., Udo, T., Corsino, L. & Shaw, B.A. (2019). Racial and ethnic disparities in the association between adverse childhood experience, perceived discrimination and body mass index in a national sample of U.S. older adults. Journal of Nutrition in Gerontology and Geriatrics, 38(1), 6-17.
Shaw, B.A., Fors, S., Fritzell, J., Lennartsson, C., & Agahi, N. (2018). Who lives alone during old age? Trends in the social and functional disadvantages of Sweden's solitary living older adults. Research on Aging, 40(9), 815-38.
Agahi, N., Fors, S., Fritzell, J., & Shaw, B.A. (2018). Smoking and physical inactivity as predictors of mobility impairment during late life: Exploring differential vulnerability across education level in Sweden. Journal of Gerontology: Social Sciences, 73(4), 675-683. doi: 10.1093/geronb/gbw090.
Vasquez, E., Botoseneanu, A., Bennett, J., & Shaw, B.A. (2016). Racial/ethnic differences in trajectories of cognitive function in older adults: Role of education, smoking, and physical activity. Journal of Aging and Health, 28(8), 1382-1402.
Udo, T., Vasquez, E., & Shaw, B.A. (2015). A lifetime history of alcohol use disorder increases risk for chronic medical conditions after stable remission. Drug and Alcohol Dependence, 157, 68-74.
Shaw, B.A., & Agahi, N. (2014). Smoking and physical inactivity patterns during midlife as predictors of all-cause mortality and disability: A 39-year prospective study. European Journal of Ageing, 11, 195-204.
Insaf, T.Z., Shaw, B.A., Yucel, R.M., Chasan-Taber, L., & Strogatz, D.S. (2014). Lifecourse socioeconomic position and 16 year body mass index trajectories: Differences by race and sex. Preventive Medicine, 67, 17-23.
Education
PhD, 2002, University of Michigan (Health Behavior and Health Education)
MPH, 1996, University of Michigan (Health Behavior and Health Education)
BA, 1993, Colgate University (Psychology)