Toxic emissions in Chicago's southwest side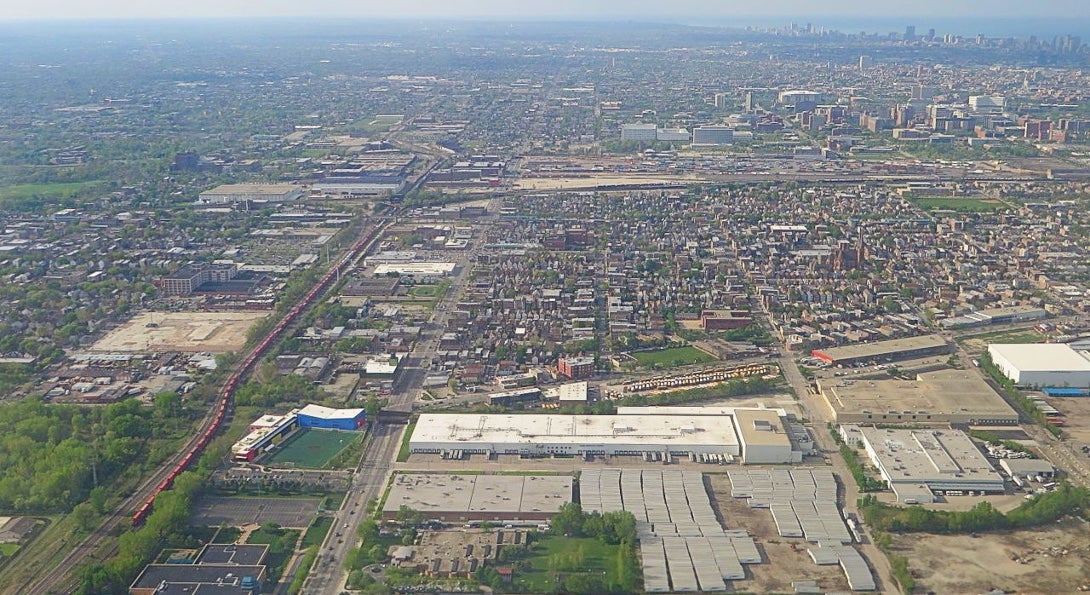 Emissions from TRI facilities
List of chemicals reported from TRI facilities within SEA study area
Under the Clean Air Act, the EPA regulates 187 listed air toxic pollutants. Toxic pollutants highlighted in red were recently identified as of particular interest to EPA investigation.
Data Source: EPA (2020) TRI Basic Plus Database
Pilsen
Certain glycol ethers, chromium, copper, di (2 ethlylhexyl) phthalate, lead, manganese, mercury, methyl isobutylene ketone, nickel, nitrate compounds, phosphorus (yellow or white), tetrachlorethylene, zinc compounds.
Little Village
Certain glycol ethers, toluene, ethylbenzene, n-butyl alcohol, 1,2,3-trimethylbenzene, xylene (mixed isomers), methyl isobutylene, ketone, nitric acid, lead, aluminum (fine or dust), nitrate compounds, sodium nitrite.
New City
4,4′ isopropylidenediphenol, ammonia, certain glycol ethers, chloroacetic acid, chlorobenzene, chromium, copper, dichloromethane, diethanolamine, ethylene glycol, formaldehyde, formic acid, hydrochloric acid, hydrogen fluoride, lead, manganese, methanol, naphthalene, n-butyl alcohol, nickel, nickel compounds, nitric acid, n-methyl-2-pyrrolidone, phenol, sec-butyl alcohol, toluene, xylene (mixed isomers), zinc (fume or dust), zinc compounds.
Bridgeport
Methanol, ammonia.
Brighton Park
Certain glycol ethers, chromium compounds, nickel compounds, nitrate compounds, nitric acid, zinc compounds.
Health effects of reported chemicals
Chronic exposures to glycol ethers have been linked to non-cancer effects including fatigue, lethargy, nausea, anorexia, tremor, and anemia. No information currently exists on cancerous effects of glycol ether. (ATSDR)
Toxicological studies investigating the effects of Xylene have not identified health effects associated with persistent low levels of exposure. High levels of short term exposure have been found to cause "irritation of the skin, eyes, nose, and throat; difficulty in breathing; impaired function of the lungs; delayed response to a visual stimulus; impaired memory; stomach discomfort; and possible changes in the liver and kidneys (ATSDR)."
Low to moderate levels of exposure to toluene have been found to have negative impacts on the central nervous system including dysfunction and narcosis. Studies have shown low likelihood that the substance is a carcinogen.
Trichloroethylene (TCE) has been characterized as a known carcinogen to humans by the Environmental Protection Agency, The International Agency for Research on Cancer and The Department of Health and Human Services. The Agency For Toxic Substances and Disease Registry has found strong evidence that trichloroethylene (TCE) can cause kidney cancer and some evidence that TCE may cause liver cancer and malignant lymphoma (ATSDR).
While zinc is an essential element of the human diet, ingestion at levels between 10-15 times above the amount needed for health can lead to negative health outcomes. Inhalation of large amounts of zinc has been found to cause metal fume fever and exposure is likely to cause skin irritation at high enough levels.
Report hub: identifying environmental hazards within southwest Chicago
Modified on April 19, 2021