Where to Give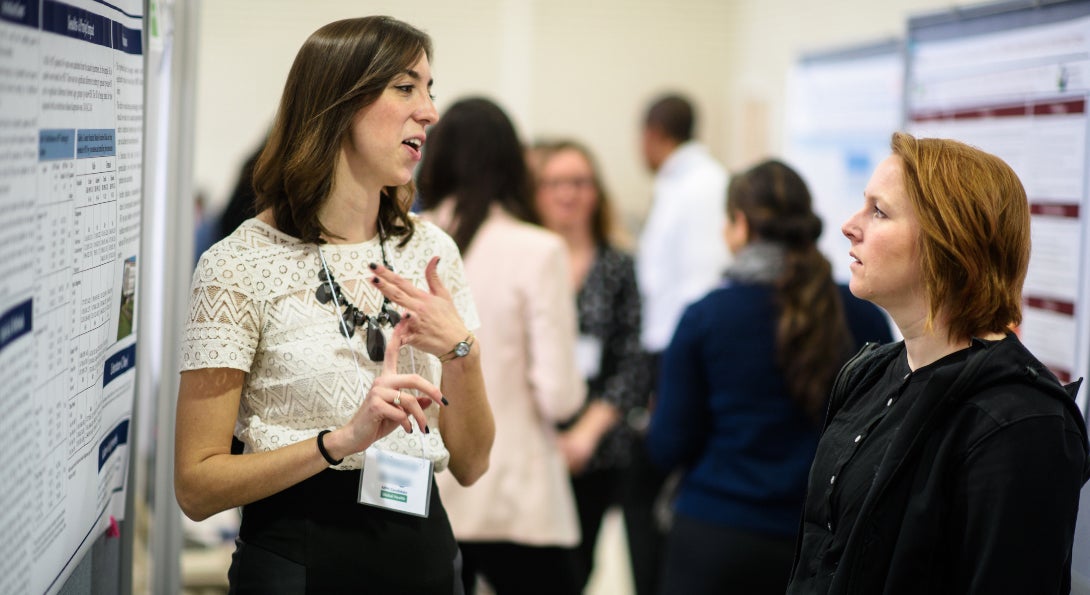 Through the generosity of alumni and friends, UIC SPH students benefit from many endowed awards, scholarships and fellowships. These funds recognize student academic achievement, provide travel stipends, support students from underrepresented communities and support the upgrading of UIC SPH computers.  If you have questions about any of these funds, or wish to create an endowed fund, please contact the Office of Advancement at (312) 355-3027 or SPHAdvancement@uic.edu.
Unrestricted Support
Provides funding to support all needs and initiatives across the School of Public Health.
Dean's Fund for Excellence
This discretionary fund provides resources for the highest priority needs at UIC SPH. Your gift may be used to help enhance endowments or scholarship awards. It may also help expand student resources, such as travel funds or study facilities.
Division Support Funds
Alumni and friends have the option to direct part or all of their gifts to the academic divisions and programs. These discretionary funds allow individual programs to increase their student support, provide funds for research and professional development, and develop the many leadership programs for students and community partners.
Community Health Sciences Division Fund
Health Policy and Administration Division Fund
Environmental and Occupational Health Sciences Division Fund
Epidemiology and Biostatistics Division Fund
Program Support Funds
Alumni and friends can direct their giving to support various programs within the School. These range from advancing opportunities for our global health program to supporting the next leaders in healthcare.
DrPH Program Fund
Global Health Program Fund
Master of Healthcare Administration Fund
Maternal and Child Health Fund
Undergraduate Program Fund
Center and Institute Funds
The impact of our centers, institutes, and programs ranges from preventing violence in dangerous Chicago neighborhoods to increasing fitness awareness among the aging. The partners below work closely with UIC SPH to make the world safer, happier and healthier:
Collaboratory for Health Justice
Community Outreach Intervention Projects
Health and Empowerment for African Lives (HEAL) Support Fund
IHRP Graduate Student Development Fund
Policy, Practice and Prevention Research Center Fund
Mining Education and Research (MinER) Center Fund
Fit & Strong!
Student Support
The UIC School of Public Health has been fortunate to receive numerous contributions from alumni and friends establishing current-use and endowed funds benefiting our students, faculty and alumni.
UIC SPH General Scholarship Fund
Amuwo Scholarship Fund
Bernard H. Baum Golden Apple Award
Michael Bruton Workplace Safety Foundation Fund
Alan W. Donaldson Endowment
Viron L. Diefenbach Award for Excellence in Student Research Endowment
Sylvia E. Furner Public Health Scholarship
Estelle Goldstein Memorial Scholarship Endowment
William Haenszel Memorial Scholarship Endowment
The Hamilton Endowment Fund
Bonnie C. Minsky Award
MHA Community Service Scholarship Fund
Douglas Passaro Global Horizons Scholarship
Loretta Pratt Lacey Memorial Scholarship Endowment
André Gilmore Stanley DrPH Scholarship in Equity Fund
Daniel Swartzman Public Health Ethics Endowed Seminar Fund
Linda St. Germain Memorial Reference Center Technology Endowment
Paul Levy Memorial Fund
Paul Q. Peterson Scholarship Fund
Rodney Philip Musselman Educational Travel Fund
Scrimshaw Family Health Scholarship Fund
Curtisteen Steward Memorial Scholarship
Ross A. Slotten Graduate Student Scholarship Fund
Sharon L. Telleen Maternal and Child Health Endowment
W.W. Wiebel Dissertation Research Scholarship