NIOSH Extramural Centers' COVID-19 Response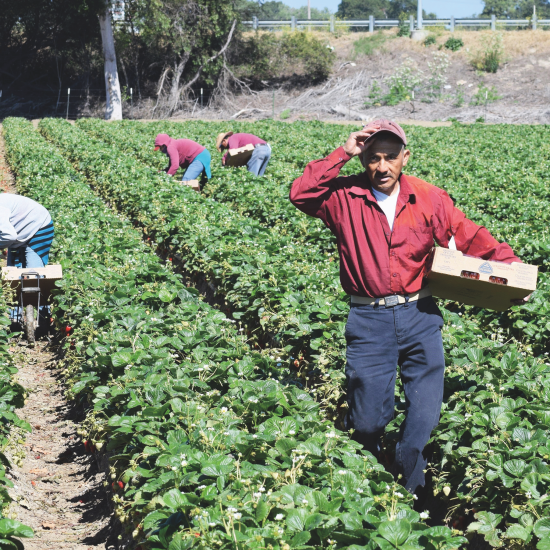 The mission of The National Institute for Occupational Safety and Health (NIOSH) is to develop new knowledge in the field of occupational safety and health and to transfer that knowledge into practice.
NIOSH's Office of Extramural Programs aims to lead and support national occupational safety and health research and training programs reduce work-related injuries and illnesses through a diversified portfolio of high quality extramural research, education, and training in collaboration with global partners.
On this page, you will find resources to respond to COVID-19 from each of the NIOSH Extramural Centers. NIOSH funds six Centers of Excellence for Total Worker Health(R), eleven Centers for Agricultural Safety and Health, eighteen Education Research Centers, and a Center for Construction Research and Training, which serve as a research and education resource for employers and their employees, community organizations, and policymakers.
Click Here to Learn More About NIOSH
Many of the NIOSH-funded Centers have been involved in responding to COVID-19 issues related to workers, employers, students and occupational safety and health professionals.  A survey was all was sent out to all NIOSH-funded Extramural Centers in early April 2020 to share any COVID-19 related tools, activities,  webinars, research, and training that have been developed, or are in the pipeline.
This survey was put together by an ad hoc committee consisting of members from 3 NIOSH-funded centers. Data collected from 25 Centers has been summarized on this site.
From the preliminary responses it is evident that NIOSH-funded Centers are receiving a high number of COVID-19 related requests; faculty are interested in collaborating on research projects and working together to develop resources to share with partners.  Evidently, our existing network of centers and their reach has given us a platform to respond occupational health and safety needs for essential workers during the pandemic. It also puts us in a strategic position to continue to serve as a resource as governments and businesses discuss return-to-work strategies.
If you are interested in staying up to date on the Centers COVID-19 response, please sign up to join our listserv below. We are currently exploring opportunities to work collaboratively (across NIOSH and NIOSH-funded Centers) to fill the apparent gap in providing expertise and guidance for training, education, research and outreach related for safe return-to-work and preparation for future pandemics.
Many of the Centers are providing trainings, webinars, and conducting research around COVID-19. Some focus areas include:
Mental Health
Respiratory Protection
Cleaning and Disinfecting
Return to Work
Worker Rights
You can view content that was already developed below or reach out to us for questions about developing content or collaborating on research projects.
Contact the Centers
Didn't find what you were looking for? If you have any questions or requests for a NIOSH Extramural Center contact us here.
If you would like to join the listserv to remain up-to-date on COVID-19 activities happening across the Centers please submit your email address here.