2016 Silver Circle Award Winner: Joanna Michel
Since 1966, the Silver Circle Award has been presented to some of UIC's best teachers. Winners, who are honored at their college commencements, receive $500 and their names join a long list of distinguished colleagues. But what makes the award especially meaningful is its selection committee: the graduating seniors.  Joanna Michel, PhD, associate director of the Urban Medicine Program at the UIC College of Medicine and faculty in the undergraduate public health programs at the UIC School of Public Health, earned this prestigious faculty award in 2016.
Never have I come across a professor, or let alone an individual, that I have been inspired by as much as I have been by you.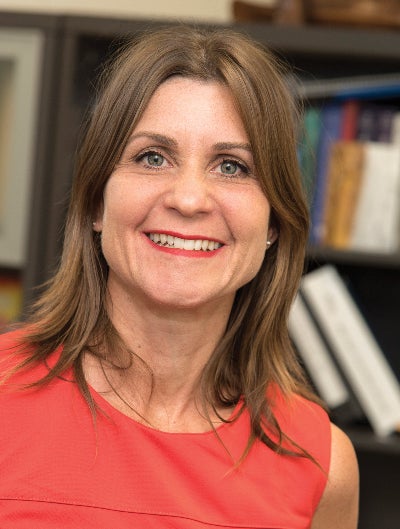 Joanna Michel, PhD, is instructor of medical education in the UIC College of Medicine, affiliate professor in the School of Public Health and associate director of the UIC Urban Medicine Program.
She teaches Public Health 101, a course she says is where many of her students learn to find their own voices when it comes to speaking about social justice — a key ingredient in the practice of public health.
Her goal for students taking the class is "instilling in my students a sense of social responsibility: helping them to find their own voices to move the needle on public health issues," Michel said. "I hope to provide a comfortable classroom environment to do just that."
Michel, who has a background in ethnopharmacology, received her Ph.D. from UIC College of Pharmacy. She originally wanted to go on to medical school, but plans changed during her dissertation research on traditional Mayan medicine for women's health in Guatemala.
"While I was interviewing women, I became interested in how people practice medicine at the community level, and even down to the level of how they practice medicine in their homes," Michel said, "and I wanted to teach other students about how community influences the practice of medicine."
Modified on July 21, 2020