Diversity in Action
Our Commitment
The UIC School of Public Health is committed to diversity in its many forms. By celebrating the unique contributions of students, faculty, and staff, we foster a more enriching learning environment and a truly global community. As part of this commitment, we offer support programs for students in underrepresented populations from elementary school to graduate programs. To assist students with the financial demands of their education, we also provide several scholarships. Beyond student support, our commitment to diversity extends to the research and service of our faculty, staff, and students.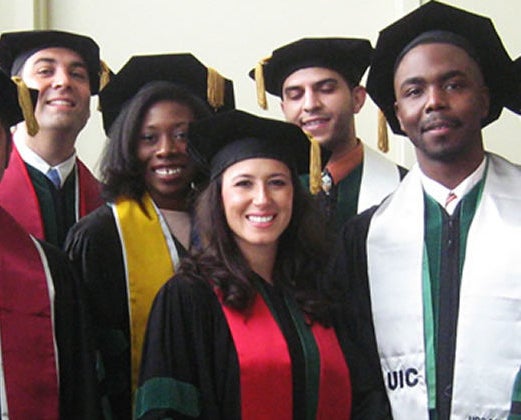 Urban Health Program
The Urban Health Program at UIC aims to increase minorities within the health sciences and the health professions.  Resources for students include a comprehensive orientation for health professional programs, an academic seminar series, test preparation, individualized mentoring, career planning, networking opportunities, and more.  For high school students, the Early Outreach Program serves as an academic pipeline to college for grammar and high school students, featuring a Saturday Enrichment Program and a variety of summer learning experiences.
Learn More