Water Quality and Health Concentration
This concentration is offered to students in the MPH in Environmental and Occupational Health Sciences interested in chemical and microbial water contamination, the management of water quality, water monitoring regulation, and the impact of water pollutants on human health. Students will learn methods in epidemiology, biostatistics, data management, risk assessment and geographic information systems as related to water quality and human health. During their tenure, students will participate in a field practicum focused on water quality, water quality management and human health effects.
Studying water quality and health in Chicago provides a unique opportunity to learn how a major city provides and protects its water supply, manages recreational waterways, and how anthropogenic activities in an urban environment can affect water quality.
Lake Michigan water testing at SPH
Meet the Faculty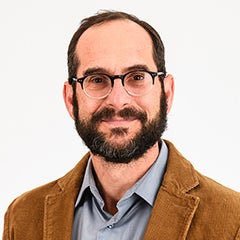 Surface water quality, health risks of waterborne microbes, and global challenges in water and health are among the research interests of Dr. Samuel Dorevitch.   He has been part of local, state, and national efforts that address protecting the health of public from water pollutants.  Ongoing research funded by the Bill and Melinda Gates Foundation focuses on sustainable, decentralized approaches to making clean water available in resource-poor parts of the world.  Students that he has mentored have taken positions in government and in the private sector.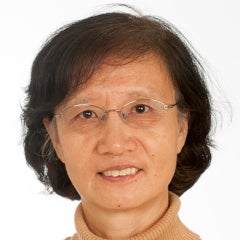 As an environmental chemist, professor An Li, PhD, studies how human activities influence the natural environment and how those changes in turn affect human health. In the lab, she measure many persistent, bioaccumulative and potentially toxic organic chemicals in air, water, soil and sediment, as well as in blood and placenta of human. She uses this date to show how these pollutants transport and transform in the ecosystem, how human are exposed and how all these depend on molecular structure and other factors.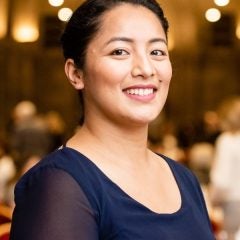 Abhilasha Shrestha, PhD '19, MPH '13, is a research assistant professor focused on studying the use of different indicator targets and genes for rapidly evaluating infectious agents in surface water.  Her PhD research examined the application of rapid molecular methods for recreational water quality monitoring and implications for beach monitoring policies and public health protection in the Chicago area.  Currently, she is co-leading a project funded by the Walder Foundation to track COVID-19 in Chicago sewers and wastewater.
Students, faculty and alumni in action
Water Quality and Health Curriculum
Students must complete the school-wide core requirements and a sufficient number of the following courses as part of their divisional and elective choices as necessary to attain 43 semester hours of credit. In addition, students must adhere to the divisional requirements as stipulated for their individual program of study.
Core Courses

EOHS 411 – Water Quality Management (4 semester hours)
EOHS 418 – Water Quality Analysis in Public Health (2 semester hours)
EOHS 511 – Current Challenges in Water and Health (2 semester hours)
EOHS 553 – Global Environmental Health (2 semester hours)

Selective Courses

EOHS 440 – Chemistry for Environmental Professionals (3 semester hours)
EOHS 475 – Health Related Database Design and Analysis (4 semester hours)
EOHS 556 – Risk Assessment in Environmental and Occupational Health (3 semester hours)
EOHS 564 – Geographic Information System Application in Public Health (3 semester hours)
EOHS 572 – Environmental Risk Assessment and Management (4 semester hours)
EPID 594 – Outbreak Investigations/Field Epidemiology Methods (Varies)
CME 521 – Environmental Microbiology (4 semester hours)
UPP 461 – Geographic Information Systems for Planning (4 semester hours)