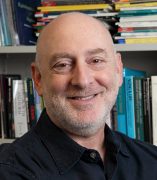 S. Jay Olshansky, PhD
Professor
Epidemiology and Biostatistics
Contact
Building & Room:
855 SPHPI
Address:
1603 W. Taylor St.
Office Phone:
Email:
CV Download:
Related Sites:
Address:
400 Springside Lane
About
S. Jay Olshansky received his PhD in Sociology at the University of Chicago in 1984. He is currently a Professor in the School of Public Health at the University of Illinois at Chicago, Research Associate at the Center on Aging at the University of Chicago and at the London School of Hygiene and Tropical Medicine, and Chief Scientist at Lapetus Solutions, Inc. The focus of his research to date has been on estimates of the upper limits to human longevity, exploring the health and public policy implications associated with individual and population aging, forecasts of the size, survival, and age structure of the population, pursuit of the scientific means to slow aging in people (The Longevity Dividend), and global implications of the re-emergence of infectious and parasitic diseases. Dr. Olshansky is on the Board of Directors of the American Federation of Aging Research; he is the first author of The Quest for Immortality: Science at the Frontiers of Aging (Norton, 2001) and A Measured Breath of Life (2013); and co-edited Aging: The Longevity Dividend (Cold Spring Harbor Laboratory Press, 2015). In 2016, Dr. Olshansky was honored with the Donald P. Kent Award from the Gerontological Society of America, the Irving S. Wright Award from the American Federation for Aging Research, and he was named a  Next Avenue Influencer in Aging.
Selected Publications
Olshansky, S.J., 2017. Is Life Extension Today a Faustian Bargain? Frontiers in Medicine. 4: doi: 10.3389/fmed.2017.00215
Olshansky, S. J., Carnes, B. A., & Butler, R. N., 2015. If Humans Were Built to Last. Scientific American, 24, 106-111.
Olshansky, S. J., Goldman, D. P., & Rowe, J. W., 2015. Resetting Social Security. Daedalus 144(2):68-79.
Goldman, D.P., Cutler, D., Rowe, J.W., Michaud, P.C., Sullivan, J., Peneva, D., Olshansky, S.J. 2013. Substantial health and economic returns from delayed aging may warrant a new focus for medical research. Health Affairs 32(10):1698-1705.
Olshansky, S.J., Antonucci, T., Berkman, L. et al. 2012. Differences in Life Expectancy Due to Race and Educational Differences are Widening, and Many May Not Catch Up. Health Affairs 31(8):1803-1813.
Olshansky, S.J. 2011. Aging of US Presidents. JAMA 306(21):2328-2329.
Olshansky, S.J., Perry, D., Miller, R.A., Butler, R.N. 2006. In pursuit of the Longevity Dividend. The Scientist 20(3):28-36.
Olshansky, S.J., Passaro, D., Hershow, R., Layden, J., Carnes, BA., Brody, J., Hayflick, L., Butler, RN., Allison, DB., Ludwig, DS. 2005. A potential decline in life expectancy in the United States in the 21st century. New England Journal of Medicine 352:1103-1110.
Olshansky, S.J., Carnes, B.A., Cassel, C. 1990. In Search of Methuselah: Estimating the Upper Limits to Human Longevity. Science 250:634-640.
Carnes, B.A., Olshansky, S.J., Grahn, D. 1996. Continuing the Search for a Law of Mortality. Population and Development Review 22(2):231-264.
Notable Honors
2016, Next Avenue Influencer In Aging, Next Avenue
2013, Kathy N. Johnson Achievement Award, Home Care Assistance
2016, Donald P. Kent Award, Gerontological Society of America
2016, Irving S. Wright Award, American Federation for Aging Research
Education
M.A. and Ph.D.; University of Chicago
Professional Memberships
Gerontological Society of America