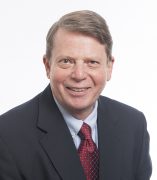 Michael Petros, DrPH
Clinical Assistant Professor
Doctor of Public Health in Leadership, Core Faculty and Advisor
Contact
Building & Room:
688 SPHPI
Address:
1603 W. Taylor St.
Office Phone:
Email:
CV Download:
Related Sites:
About
Dr. Michael Petros is a Clinical Assistant Professor at the University of Illinois at Chicago, School of Public Health, and a core faculty member of the Doctor of Public Health in Leadership program since 2011. He received his DrPH (Public Health Leadership) and MPH (Epidemiology) from the University of Illinois at Chicago and his MS (Microbiology) from Northern Illinois University.
Dr. Petros served 38 years at the City of Chicago and State of Illinois public health laboratories, first as a senior microbiologist in serology/virology and later, as chief of operations for newborn screening. During his tenure in the laboratory, Dr. Petros became a recognized expert in fluorescent microscopy and conducted training seminars for local health department laboratory staff. He developed quality control processes for high throughput population-focused screening technologies and contributed to national consensus documents on the subject. His research interests include developing decision-making processes for genetic screening policy and his teaching interests include population genetics, public health policy, disease screening and data analysis.
Dr. Petros currently teaches IPHS 513 "Data Analysis Methods and Applications for Public Health Leaders", IPHS 699 "Portfolio Seminar I" and HPA 481 "Development of Public Health Surveillance Information Systems". Specific to the DrPH Program, he conducts several Workshops covering topics of interest for the program's students. In 2021, Dr. Petros developed two faculty instructional videos for the UIC Center for the Advancement of Teaching Excellence (CATE) "Two Buckets of Online Instruction: Tech and Teaching".
Selected Publications
Chan K and Petros M, Simple Test, Complex System: Multifaceted Views of Newborn Screening Science, Technology, and Policy. Global Pediatric Health. Volume 6: 1–10 DOI: 10.1177/2333794X19894812.
Mills JR, Huizinga MM, Robinson, SB, Lamprecht L, Handler A, Petros MP, Davis T, Chan K, Draft Opioid-Prescribing Guidelines for Uncomplicated Normal Spontaneous Vaginal Birth, Obstetrics & Gynecology: January 2019 – Volume 133 – Issue 1 – p 81–90 doi: 10.1097/AOG.0000000000002996.
Martin M, Petros M, Welter C, Exploratory Case Study of Barriers and Facilitators Associated
With the Pilot Implementation of a New Electronic Healthcare Record in the Military. Military Medicine, Vol. 00, Feb. 2021, DOI:10.1093/milmed/usab053.
Petros M, and Chan K, Facilitators and barriers to expansion of newborn screening programs in the 21st century, Medical Research Archives, Vol. 4, Issue 6, October 2016, Published online October 16, 2016, DOI: http://dx.doi.org/10.18103/mra.v4i6.706.
Bunnell ME, Tarini BA, Petros M, Goldenberg AJ, Arjunan A, Wicklund C, Biobank participant support of newborn screening for disorders with variable treatment and intervention options, J Community Genet, Published online September 1, 2016, DOI 10.1007/s12687-016-0279-z.
Angeloni M, Bialek R, Petros MP, Fagen MC, Prioritizing Workforce Development Training in State Health Departments Using TRAIN: Challenges and Opportunities, Public Health Reports, Published online February 2019, DOI: 10.1177/0033354919826564.
Mai CT, Correa A, Kirby RS, Rosenberg D, Petros MP, Fagen MC. Opportunities for Advancing Public Health Surveillance of Birth Defects in the United States. Public Health Reports / November-December 2015 / Volume 130, 722-730.
Mai CT, Kirby RS, Correa A, Rosenberg D, Petros MP, Fagen MC, Public Health Practice of Population-based Birth Defects Surveillance Programs in the United States. J of Public Health Management and Practice, PHMP-D-14-00195, January 2, 2015 19:21, DOI:10.1097/PHH.0000000000000221.
Hart A, Petros M, Charrow J, Nash C, Wicklund C, Storage and Use of Newborn Screening Blood Samples for Research: Assessing Public Opinion in Illinois, J of Genetic Counseling, published online November 20, 2014, DOI 10.1007/s10897-014-9788-2.
Petros MP, Revisiting the Wilson-Jungner criteria: how can supplemental criteria guide public health in the era of genetic screening?, Genet Med. 2012 Jan;14(1):129-34.doi:10.1038/gim.0b013e31823331d0. Epub 2011 Oct 7.
Licensures and Certifications
Microbiologist [M(ASCP)001278]
Board of Registry
American Society of Clinical Pathologists
Chicago, Illinois