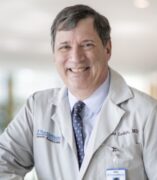 Jerry Leiken, MD, MPH
Adjunct Clinical Professor
Environmental and Occupational Health Sciences
About
Dr. Jerrold B. Leikin runs one of the only dedicated comprehensive clinical toxicology programs in the country. He is on staff at all ENH institutions and does bedside evaluations of all clinical toxicology issues throughout the corporation. He has an outpatient practice for individuals and companies evaluation at Glenbrook hospital through the OMEGA occupational health center. Prospective patients are welcomed to make appointments through the office phone number.
He has written the standard textbooks for toxicology used throught the country and internationally, is the editor of multiple bioterrorism and toxicology textbooks and had published hundreds of peer-reviewed publications. He is also tthe senior editor for the monthly primary care journal, Disease-A-Month. He has consulted for his expertise locally, nationally and internationally for a variety of toxicologic and bioterrorism related events.
As one of the initial medical directors of the Illinois Poison Center, he continues his active involvement in teaching residents and fellows focusing on a myriad of toxicologic issues brought up through the poison center each day. Dr. Leikin also serves multiple other states as a consultant for other issues requiring his expertise.
He holds a dual professorship at Northwestern Memorial Hospital and Rush Presbyterian St. Lukes in Chicago. His publications can be accessed through the faculty page at nuhem.com.