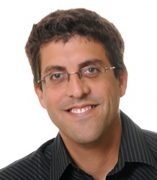 Lee S Friedman, PhD
Professor
Environmental and Occupational Health Sciences
Contact
Building & Room:
1057 SPHPI
Address:
1603 W. Taylor St.
Office Phone:
Email:
CV Download:
About
My research principally covers three areas: injury prevention at work, violence across the lifespan, and the role of conflicts of interest in public health research. I specialize in analyses of large population based datasets, longitudinal cohorts, surveillance systems, data linkage and multi-center projects. My injury prevention work focuses on identifying and integrating risk factors across realms that are traditionally evaluated separately: the environment, home/community and workplace. Individuals experiencing violence at home or in their communities will have their work lives impacted, as will those discriminated against and working in unsafe environments will have their families and communities adversely affected. Current research focuses on (1) improving reporting and abatement of workplace hazards with an emphasis on the precarious workforce (inc. temp workers, low wage workers), (2) identifying risk factors and mechanisms of injury suffered by civilians during contact with law enforcement personnel, (3) improving knowledge on the health services needs of persons experiencing homelessness, and (4) expanding knowledge of the impact of the current opioid epidemic on high risk subgroups.
Selected Grants
NIOSH-CDC, Illinois Occupational Surveillance Program, PI
Selected Publications
Shannon B, Abasilim C, Friedman LS. Trends in assault-related hospitalizations during the SARS-CoV-2 pandemic. Injury. 2023 Apr;54(4):1106-1112. doi: 10.1016/j.injury.2023.02.010. Epub 2023 Feb 6. PMID: 36801070; PMCID: PMC9901223.
Friedman LS, Shannon B, Go LHT, Shao Y, Almberg KS, Cohen RA. Poor adherence to dust, noise and safety regulations predict injury rates in underground coal mines. Occup Environ Med. 2023 Mar 3:oemed-2022-108650. doi: 10.1136/oemed-2022-108650. Epub ahead of print. PMID: 36868826.
Abasilim C, Holloway-Beth A, Friedman LS. Description of Opioid-involved Hospital Deaths that Do Not Have a Subsequent Autopsy. Epidemiology. 2023 Jan 1;34(1):111-118. doi: 10.1097/EDE.0000000000001543. Epub 2022 Sep 26. PMID: 36156045; PMCID: PMC9719799.
Friedman LS, De S, Almberg K and Cohen RA. Association Between Financial Conflicts of Interest and ILO Classifications for Black Lung Disease. Ann Am Thorac Soc. 2021 Oct;18(10):1634-1641. doi: 10.1513/AnnalsATS.202010-1350OC. PMID: 33780328.
Madigan D and Friedman LS. Health Care Utilization of Individuals Affected by Homelessness: Illinois, 2011–2018. Medical Care. 2021; 59: S158-S164.
Friedman LS, Abasilim C, Fitts R, Wueste M. Clinical outcomes of temperature related injuries treated in the hospital setting, 2011-2018. Environ Res. 2020 Jul 11;189:109882
Friedman LS, Almberg K and Cohen RA. Injuries associated with long working hours among employees in the US mining industry: risk factors and adverse outcomes.  Occup Environ Med. 2019 Jun;76(6):389-395. doi: 10.1136/oemed-2018-105558. Epub 2019 Apr 12.
Friedman LS, Avila S, Rizvi T, Partida R, and Friedman D.  Physical Abuse of the Elderly: Victim Characteristics and Determinants of Revictimization.  J Am Ger Soc.  2017; 65(7): 1420-1426.
Lale A, Krajewski A, and Friedman LS.  Undertriage of Firearm-Related Injuries in a Major Metropolitan Area.  JAMA Surgery. 2017; 152(5): 467-474.
Holloway-Beth A, Forst L, Lippert J, Brandt-Rauf S, Freels S, Friedman L.  Risk factors associated with legal interventions.  Inj Epidemiol. 2016;3:2.
Education
2005-2006 Ph.D., University of Illinois at Chicago, School of Public Health, Department of Environmental and Occupational Health Sciences, Occupational Injuries Among Illinois Workers.
2003-2005 MSc., University of Illinois at Chicago, School of Public Health, Department of Environmental and Occupational Health Sciences, Predictors of Elevated Blood Cadmium and Lead Among 3 Year Old Ukrainian Children.
1990-1994 B.A., University of California at San Diego, Psychology
Research Currently in Progress
Occupational Injury Prevention and Surveillance
Improving injury reporting to OSHA in order to mitigate
Evaluation of morbidity and mortality among persons experiencing homelessness
Long-term impact of Occupational Injuries - Undocumented and Documented Workers
Role of Social Support in Preventing Elder Neglect
Financial Conflicts of Interest in Occupational and Environmental Health Research