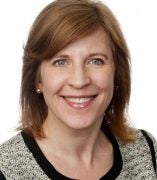 Rachel Caskey, MD, MaPP
Associate Professor
Pediatrics and Internal Medicine
Contact
Address:
440 Clinical Sciences North, M/C 718 Chicago IL 60612
Email:
About
Dr. Rachel Caskey is a department affiliate with the Maternal and Child Health Program in the Community Health Science division and an Associate Professor of Pediatrics and Internal Medicine. She is board certified in both pediatrics and internal medicine and is a primary care provider for all ages. Dr. Caskey is the interim Chief of the Division of Academic General Internal Medicine at UIC. She is a health services researcher and her research focuses on investigating novel mechanisms to positively impact and incentivize health behaviors which result in improved health outcomes, streamlined healthcare systems and cost savings. Her recent projects include employing principles of behavioral economics to improve adolescent HPV vaccination; studying alternate HPV vaccine delivery mechanisms (including school-located delivery) to improve adolescent vaccination and exploring ways to improve the use of effective contraception among postpartum women. She is on the City of Chicago HPV Prevention Advisory Committee and works with the Illinois Chapter of the American Academy of Pediatrics on vaccine promotion efforts. Dr. Caskey speaks nationally about adolescent health and vaccine promotion. In addition, she a co-founder of Health4Chicago, a school-based health promotion and vaccine administration program for students in Chicago.
Selected Publications
Caskey, R.N. Myths and Realities about HPV Vaccination. Infectious Diseases in Children,
supplement (HPV: Making the Case for Immunization). April 2011,9-11.
Caskey, R.N., Lindau, S.T., & Alexander, G.C. (2009). Knowledge and early adoption of the HPV vaccine among girls and young women: Results of a national survey. Journal of Adolescent Health, 45, 453–462.
Caskey, R.N. & Davis, M.M. (2008). Differences associated with age, transfer status, and insurance coverage in end-of-life hospital care for children. J Hosp Med, 3(5), 376-383.