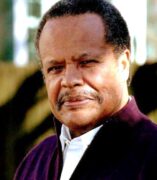 Terrance Afer-Anderson
President and CEO of the TerraVizion Entertainment Network
Topics: health equity DEI, social determinants of health, cultural competency amongst healthcare providers
Pronouns: He/him/his
About
Terrance Afer-Anderson has authored more than 30 productions for the stage and screen. Using his deft, writing skills to chronicle the unique African American experience, through the prism of equity, diversity and inclusion, among his popular stage works are Hiram & Nettie, a slave love story twice produced in Las Vegas; Railings!, the tale of an HIV-positive teen runaway who encounters the spirit of a 19th Century African American cowboy on a freight train; The Tribesman, a serial killer with multiple personalities, ultimately revealed to be a fallen angel; Tempest, a Hurricane Katrina love story; Victory Manor, a Vietnam veteran with PTSD is being recruited by both a devout Christian and an impassioned Muslim; The Prism Projects, an urban drama about two brothers, on opposite sides of the law, navigating suspicious "gentrification" in their neighborhood; and The Fifth, the story of five generations of men impacted by one father's the repeated incarceration.
Prior to his retirement from the Virginia Department of Health, having for 16 years written, produced and hosted HealthWatch, Terrance Afer-Anderson was selected for the highly competitive, three-year Robert Wood Johnson Foundation Culture of Health Leaders program. For his 2019 culminating project, he wrote, produced and directed the award-winning The Black Walnut, a novel docudrama that explores the African American prostate cancer disparity. He followed that two years later with The Angels in The Details, an award-winning documentary chronicling the extraordinary history of his church, the Basilica of St. Mary of the Immaculate Conception, Norfolk, VA, the only African American basilica in the nation. Both The Black Walnut and The Angels in the Details have won numerous national and international awards. Other documentary shorts and film projects include the award-winning Giving Angels Wings, chronicling the experience of fathers grieving the loss of their infant children, winner of a "Peoples' Choice Award," Mid-Atlantic Black Film Festival; a film adaptation of his stage drama The Fifth; the award-winning Being B'ucked # 22, while being whipped and sexually brutalized, a slave has visions of the future, young Black men wearing their pants off their backsides; The Phoenix & The Ashes, the true story of a Catholic priest, abducted by the Ku Klux Klan for pastoring a Black church and school; and Cast in History, which paints compelling, insightful portraits of a gathering of African American luminaries who contributed to life in Hampton Roads, Virginia. As President and CEO of the TerraVizion Entertainment Network, greater insight on Terrance Afer-Anderson's distinguished career and creative exploration of equity, diversity and inclusion themes can be found on the company's website.
Terrance Afer-Anderson is interested in presenting on health equity diversity and inclusion, social determinants of health, and cultural competency amongst healthcare providers.