Volunteer Program Advances Traumatic Brain Injury Research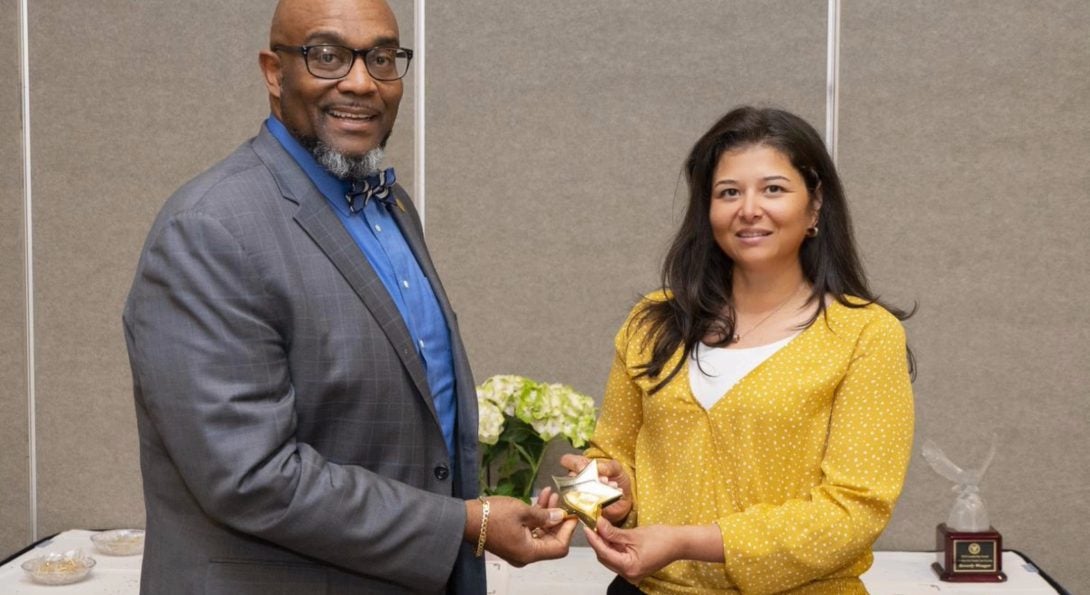 Nytzia Licona, MPH, CCTDM, Doctor of Public Health Leadership (DrPH) student, works for the Defense and Veterans Brain Injury Center (DVBIC) at the VA Palo Alto Health Care System.  Conducting Traumatic Brain Injury (TBI) research as the Clinical Research Program Coordinator & Site Lead, she needed assistance for basic research duties, but lacked funds to hire additional staff. She approached the VA Volunteer & Hospital Services office about bringing on volunteer psychology graduate students to help with a longitudinal TBI Study for veterans and active duty service members.
In response, she created the Summer Volunteer Research Intern Program. This program was established in summer 2017 at the DVBIC Palo Alto site and the Polytrauma System of Care with the support of the Volunteer & Hospital Services. The goal of the program is to provide research experience to students from various disciplines: medical school students, pre-med, psychology, public health, doctoral candidates, and high school students. Licona's efforts earned her the VA's Volunteer Supervisor Award.
"I'm putting into practice what I have learned so far in the DrPH program: adaptive leadership, action learning, strategic planning, and personal leadership. All of this is helping me to manage this program right now," Licona said.
The project started with five students in the summer of 2017 and has expanded to 12 students this summer. Licona creates mini projects for each student over a period of 6-12 weeks during the summer. Students learn about clinical and basic research, neuropsychology, mental and cognitive health outcomes, and neuroimaging. The students participate by shadowing providers, contributing to research data collection, interacting with patients, and developing presentations.
Students are applying from across the country, seeking to fulfill a variety of career aims.  A nursing student volunteered for a year, using her research into TBI as the basis for her master's thesis.  Numerous doctoral students studying psychology from the nearby Palo Alto University assist with research.  Licona says high school students, while not working hands-on in a research capacity, use the opportunity to test what areas of study they would like to pursue in college.  Volunteers take part in a journal club, during which they present TBI articles each week on what they worked on, to provide exposure to the wide range of TBI research.
As Licona works towards completing her DrPH degree, Licona says she hopes to continue conducting leading research, design and develop research studies and programs to improve the well-being and system of care of the minority and vulnerable populations. Ultimately, she aims to use her leadership preparation to direct a research program.  The leadership skills I'm learning in the DrPH program are important traits that will help me to get to the top of my career. Her current leadership working with student volunteers has been an unexpected but gratifying part of that journey.
"I didn't know that Volunteer & Hospital Services at the VA Palo Alto was conducting surveys at the end of the student program, so this award came as a surprise," Licona said. "I am happy to hear that every research intern volunteer that was under my supervision feels they are happy to work under me, and that they are contributing for something very meaningful. I'm glad students are learning from me about research and that I am serving as a great mentor to them. It is important for me to bring students into the Public Health field."
Modified on July 29, 2019