Understanding adolescents' mindsets post-Dobbs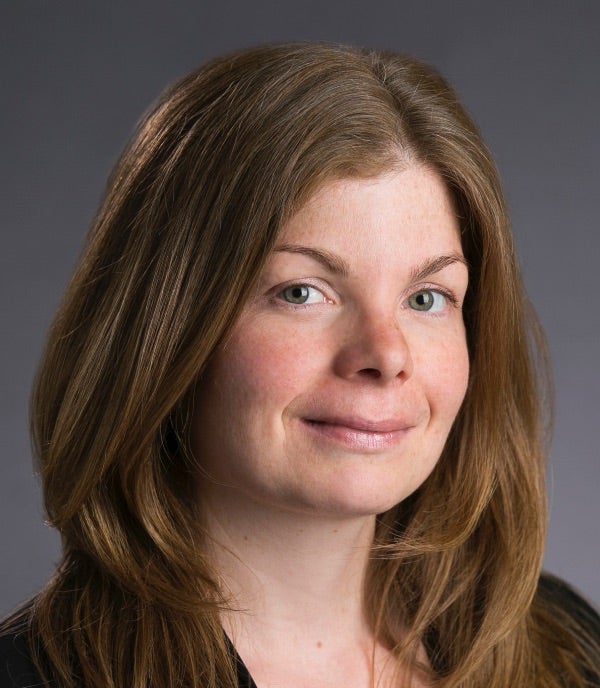 When the U.S. Supreme Court's decision to overturn Roe v. Wade ushered in rapid and drastic changes in abortion access around the country, Julie Maslowsky, PhD, associate professor of community health sciences, had her sights set on a largely overlooked population in reproductive health: adolescents.
"Adolescents are very underrepresented given the proportion of pregnancies they represent,"
Maslowsky said. "Most family planning researchers are not focused on this population, and as a result, our policies and services are not tailored to young people."
Maslowsky is currently working on two research initiatives aiming to build and understand access to reproductive health services. The first initiative aims to improve contraceptive counseling for this population. The ultimate aim is to create an app that will equip young people with knowledge and information about contraceptive options and side effects before consulting with a doctor.
Through human-centered design research, Maslowsky is engaging with adolescents to ensure the app is developmentally appropriate, given that current contraceptive counseling services are almost exclusively designed for adults. The project is using a reproductive justice framework that reckons with the racist history of gynecology, family planning and coercion in contraception use. The app also will aim for inclusion of LGBTQ+ populations; contraceptive counseling has historically been aimed at people who are cisgender heterosexual.
"We don't have protocols that are developmentally appropriate for adolescents' needs," Maslowsky said. "We want to provide training to doctors and healthcare providers about how to have a patient-centered discussion to make sure they have the best options for their consideration."
Maslowsky is also a co-investigator of a youth voice on abortion project, working with researchers at University of North Carolina Chapel Hill and My Voice, a University of Michigan polling initiative among people ages 14-24. The goal is to understand what young people think about abortion, access, and rights.
So far, the data show that adolescents understand the complexity of decisions around abortion and the impending impacts of changing legality in the United States. Most respondents were opposed to restricting abortion access and expressed negative emotions about the Supreme Court decision. For example, one young person stated, "Making abortions illegal won't stop people from getting abortions. They'll just get them unsafely. If you really want to stop abortions, you would improve sex education in schools, provide proper resources to young people, and so much more."
Researchers are now poring through data that examines youth responses to access to information on abortion and the ability to travel to another state to have an abortion.
"These projects are tying together reproductive health issues with issues of systemic oppression and racism," Maslowsky said. "Without a reproductive justice framework, you have limited solutions that don't recognize the many systemic and complex barriers."