Undergraduate Advisors Earns Campus Award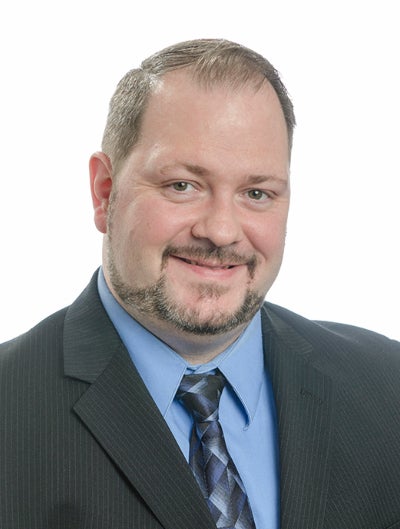 Kevin Price, academic advisor with the BA in Public Health program at the University of Illinois at Chicago (UIC) School of Public Health, has worked with students across a variety of settings – on campus at UIC, with online students at Colorado Technical University and in a number of Chicago-area high schools.  Through it all, he says meeting students where they are at in a point of major transition in their lives is key to his work.
"That in transition in taking your responsibilities in high school to a lot more independence and self-monitoring you need to be successful in college," Price said. "My experiences have given me a lot of understanding about social emotional development and how that carries into adulthood."
Price's advising efforts with students at the School of Public Health earned him the 2020 Provost's Excellence in Undergraduate Advising Award, recognizing professional advisors with exemplary skills and commitment to student success.
"It's very meaningful to be recognized by my peers and students I work with," Price said. "Being recognized for the contributions I make to campus as a whole is really valuable."
Price began his career as a teacher and guidance counselor at Bartlett High School in Chicago's suburbs, later working at Prosser Career Academy, Willowbrook High School and Canton Middle School in similar capacities.  At Colorado Technical University, Price worked as a student success coach with non-traditional students, establishing relationships with at-risk continuing education adult students.
At UIC, Price is building on his experience working with non-traditional students, contributing to the School's high graduation rates for first generation and non-traditional students.  As the primary point of contact for undergraduate students, he provides resources and advice on communicating with faculty, addressing challenges that led to probation, building success plans and coordinating the admissions process for the BA program.
What resonates most with students is that I try to be here for students in any situation. There are never rushed out of the office.  My position affords me the opportunity to work with them on both personal and academic issues.

|
As a trusted point of contact, Price has worked with students addressing mental health challenges, students navigating borderline personality disorder and others recovering from sexual assault.  He says he aims to help students focus on priorities for wellness while maintain a focal point on their studies.
"I really enjoy working with our students because of their diversity, their interesting backgrounds, and what they've overcome to be here," Price said. "Helping them to give back to their communities is always a great reward."
Modified on June 16, 2020