Tracking Coronavirus in Wastewater and Sewers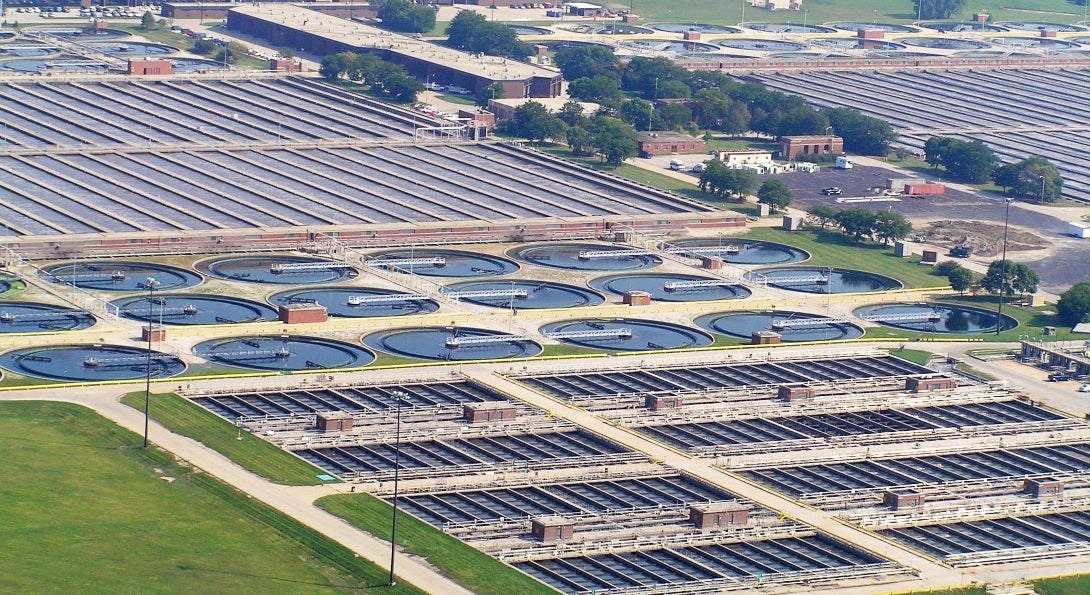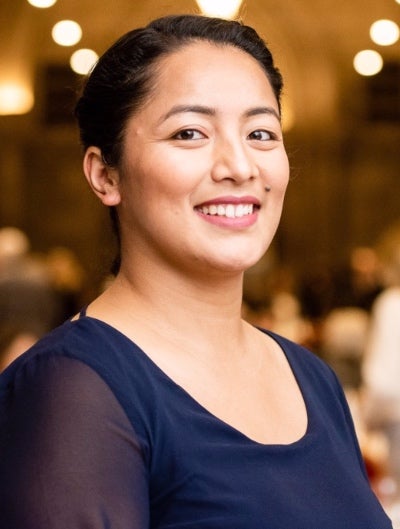 Six months of the COVID-19 pandemic has illuminated that public health data on the virus is only as good as the volume and reliability of testing to back it up.  A new seed grant project funded by the Discovery Partners Institute (DPI) with the University of Illinois system is seeking to build another way to track and predict COVID hotspots using infrastructure that has existed all along – the sewers.
Led by Rachel Poretsky, PhD, associate professor of biological sciences and Abhilasha Shrestha, PhD '19 and MPH '13 in Environmental and Occupational Health Sciences and a research assistant professor of public health, along with a diverse team from UIC, Northwestern University and Argonne National Laboratory, the project on "Tracking SARS-CoV-2 in Chicago Area Waterways and nearshore Lake Michigan" will begin monitoring at three Chicago wastewater treatment plants to analyze composite sewage samples from thousands of people to chart trends in the spread of COVID-19.
"Our methods are not unlike a nasal swab test to quantify the amount of viral RNA," said Poretsky, who is the principal investigator for the project. "If you test COVID-positive, that usually means that SARS-CoV-2 RNA was detected; with wastewater we are doing the same thing, teasing out this specific virus from a complex community of bacteria and particles."
Working with the Metropolitan Water Reclamation District of Greater Chicago, samples from wastewater treatment plants will be taken to the School of Public Health Water Microbiology Research Laboratory, where RNA will be extracted and analyzed.
The ultimate goal is for wastewater analysis to serve as an early detection system, identifying surges in cases before people get tested or test results are recorded. Poretsky notes that other municipalities in the U.S. have detected increasing cases up to seven days before test results mirror the findings. Building on the data generated, Poretsky and Shrestha aim to launch localized tracing in sewers to parse out the meaning of large-scale samples from wastewater treatment plants.
"Even if we see high numbers [from wastewater treatment samples], we cannot really say what it means in terms of case numbers," Shrestha said. "We need to build expertise about how effective these communications can be."
While the project may sound revolutionary, Poretsky and Shrestha have long been involved in wastewater monitoring, including tracking of fecal indicator bacteria in Chicago-area waterways.  Surveillance efforts in other projects using wastewater have included tracking polio virus, monitoring opioid use and charting the spread of influenza.
If a COVID vaccine is approved for use, waterways and sewers can provide another useful layer of analysis, tracking areas of outbreak versus areas where vaccine access is lacking or people are refusing inoculation.
While other waterways sampling has taken place almost anonymously, the global spread of COVID-19 has ratcheted up privacy concerns regarding wastewater.  Shrestha notes that data could be granular to the point of analyzing households, but this project expects only chart outcomes at the level of Chicago's 77 neighborhoods. Beyond privacy concerns, public health agencies are thinking about how to report increases in viruses in one region without inducing fear and panic.  The pair are working with the Chicago Department of Public Health to build communications strategies around the project.
"We have to think about ways to disseminate data, to share with each other and share with the public," Poretsky said. "We need a way of reporting that is both anonymous but also can get very specific."
Modified on September 23, 2020