SPH alum leads NIH All of Us initiative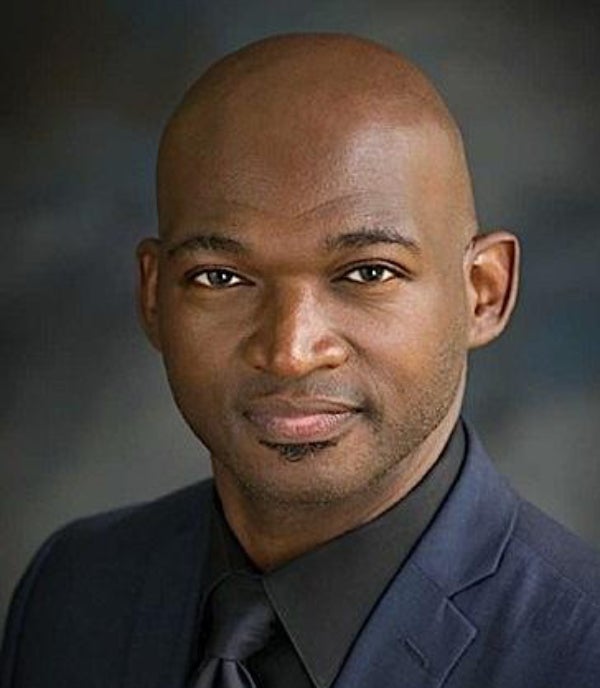 These days, Karriem Watson, DHSc, MS, (MPH'10), is embracing a new challenge. And it's a big one.
Having devoted his professional life to bridging disparities and improving health equity, Watson is now leading the ambitious effort to build one of the globe's largest and most diverse health databases as chief engagement officer for the All of Us Research Program at the National Institutes of Health.Named to the post last August, the Michigan native is directing the six-year-old program's network of community partners, participant ambassadors and research organizations focused on engaging people and communities historically underrepresented in biomedical research.
"The All of Us program is one truly committed to being inclusive and moving us away from a one-size-fits-all approach," said Watson, who served as the associate director of community outreach and engagement for the University of Illinois Cancer Center and the associate executive director of UI Health's Mile Square Health Center prior to joining All of Us last fall.
Unlike traditional research studies targeting one disease or group of people, All of Us is constructing a diverse database – at least one million enrollees, in fact – to inform studies on various health conditions. With more than 90 percent of participants in genome-wide association studies being of European descent – a severe lack of diversity that widens health disparities and slows scientific discovery – All of Us prioritizes diversity. The program's ever-growing database features data from populations historically underrepresented in medical research, including racial and ethnic minorities, individuals from rural populations, people who are LGBTQ+ and those with disabilities.
By providing researchers with data at a scale and level of diversity previously unavailable, All of Us unlocks powerful opportunities for researchers to better understand risk factors for certain diseases, discern which treatments work best for people of different backgrounds, connect interested individuals to appropriate clinical studies and drive biomedical discoveries with the potential to improve health outcomes.
"A lot of the health disparities we see derive from a lack of data," Watson said. "Our aim is to get in front of researchers with diverse data, so they can begin asking questions and disentangling problems."
Watson calls "building a community engagement ecosystem reflective of the rich diversity of the United States" his foremost priority – and a task that will ultimately help science better address community needs. It is an admittedly heavy lift that requires constantly creating opportunities and avenues for participation and involving participants as active partners who feel heard, respected and secure.
"Research moves at the speed of trust," said Watson, who is also charged with helping to build the All of Us program's genomic research database in the face of a continued pandemic that stirred new public unease with the medical establishment in some communities.
But the work is not only about broadening the number of participants. Incorporating researchers from diverse groups is critical as well, Watson said, adding that more than 2,000 investigators are currently utilizing All of Us' platform for data analysis, the Researcher Workbench, which includes data from surveys, electronic health records, whole genome sequences, wearable technologies and more. The richness and depth of the database ignites opportunities for compelling scientific inquiry and advancing new prevention strategies and treatments for pressing health challenges ranging from obesity and hypertension to heart disease and cancer.
"We want to ensure researchers are aware of the database and access it so they can develop research questions reflective of the populations we serve," Watson said.
It is multi-layered, spirited work that leverages Watson's experience as a cancer disparities researcher, a healthcare administrator and community engagement specialist as well as his education and professional career at UIC.
"My training and work at UIC prepared me for this," Watson said. "I always had a commitment and passion for the equitable engagement of community members, and UIC, where community is part of the education, showed me ways to put that passion into practice."