SPH Alum Calls for Extreme Heat Protections for Workers in Scientific American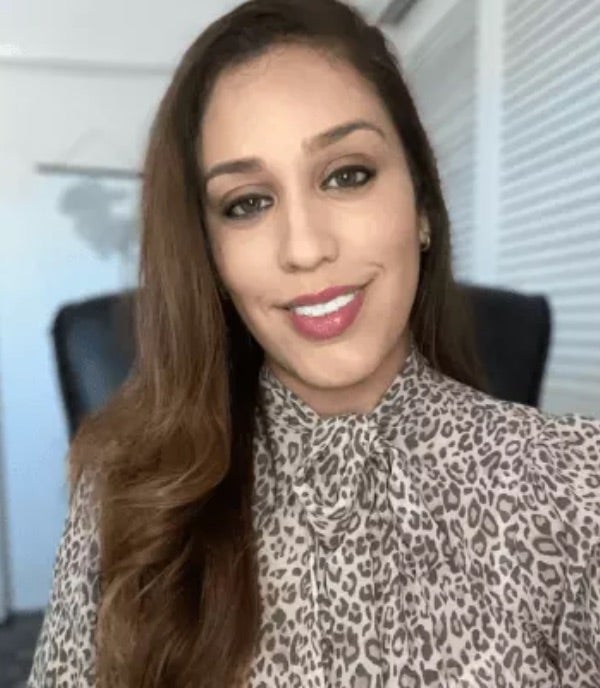 Jessica E. Martinez is co-executive director of the National Council of Occupational Safety and Health and earned her Master of Public Health at the UIC School of Public Health.  Along with two co-authors, she penned an op-ed in Scientific American calling for a renewed focus on worker protections with extreme heat on the rise as the effects of climate change become more pronounced:
At 6 A.M. on a sweltering Saturday in June 2021, Sebastian Francisco Perez began work at Ernst Farm and Nursery, south of Portland, Ore. A recent immigrant from Guatemala, Perez was installing irrigation pipesfor trees used in home and business landscaping.
Temperatures soared to 107 degrees that day. Shortly after 3 P.M., Perez' co-workers found him collapsed and gasping for breath. He died from hyperthermia and dehydration.
Perez is one of several Oregon workers who died during a record-shattering heat dome, fueled by climate change, that settled across the Pacific Northwest. Nationwide, as many as 2,000 workers die each year from extreme heat, with an additional 170,000 heat-related incidents that lead to injuries and illnesses.
Yet only five states have specific safety standards to protect workers from the dangers of heat exposure; there is no federal standard. Extreme heat is becoming more common; millions of people in the U.S. have experienced record-breaking heat waves this summer. Government at all levels must protecting the health and welfare of the public, including workers. But employers must also take measures to reduce the risk of heat-related illness or death for the people who work for them.
In July, President Biden announced ramped-up enforcement for heat safety violations and increased inspections in high-risk industries, but these modest steps are simply not adequate. We urgently need consistent, nationwide regulations, including a framework for abatement, enforcement and training. Easy access to rest, water and shade are well-documented measures that can reduce the risk of heat stroke.
To get these protections in place, our organization—the National Council for Occupational Safety and Health (National COSH) —is joining with workers, unions and safety advocates to call for rapid action by the U.S. Congress. A proposed new law will require the Occupational Safety and Health Administration (OSHA) to create an interim heat stress standard within one year. OSHA must then carry out the longer and more laborious process of drafting a permanent standard. A federal heat standard was first proposed during the Nixon administration in 1972; now that high temperatures are far more widespread, it's long past time to complete this vital task.
Modified on September 11, 2023