Retiring faculty: Lorraine Conroy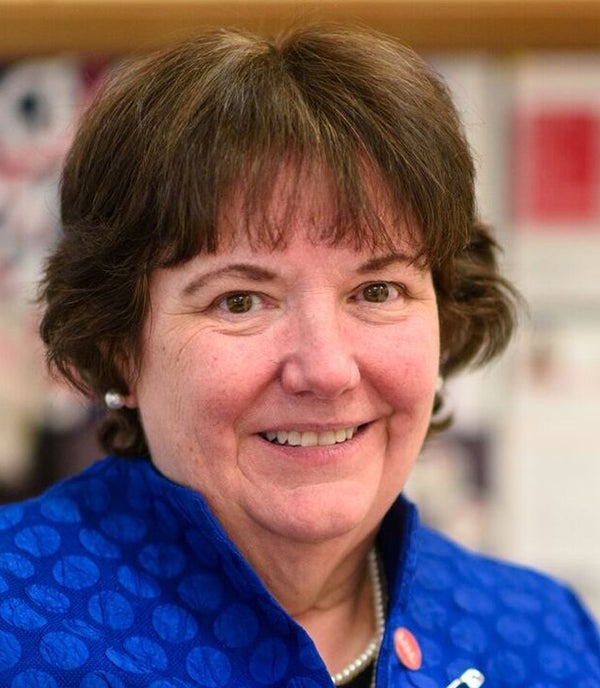 Lorraine Conroy, ScD, professor and division director of environmental and occupational health sciences,
joined the School of Public Health as a new faculty hire fresh out of graduate school after earning her
doctoral degree. More than three decades later, she is still at SPH and wrapping up a long and impactful
career in public health.
"I've seen EOHS evolve in quite a lot of different ways," Conroy said. "We've had a very strong air pollution
group, a strong occupational health program that is continuing to grow and new faculty that are really
growing the environmental side of our work."
Conroy's research expertise is as an industrial hygienist, assessing workplace exposures and creating interventions to control those exposures. In the early 90s, her work focused on the resurgence of tuberculosis and ventilation systems needed to protect healthcare workers. She also worked with construction laborers who were facing severe lead exposures, in an industry that at the time was under-regulated for lead by the federal Occupational Safety and Health Administration.
More recently, Conroy has led the UIC Center for Healthy Work's efforts to examine healthy work arrangements – how people are hired, their level of job security, the precarity of their employment and how all those factors influence health. The COVID-19 pandemic spurred a return to her work on healthcare ventilation, measuring levels of virus exposure at UI Health healthcare facilities.
"Much of my work has been along the same trajectory looking at exposures and working conditions," Conroy said. "The exposures keep changing depending on how employment is changing in the U.S."
Conroy says her retirement will involve more time spent with her family but continued involvement with the Center for Healthy Work along with mentoring of new EOHS faculty.
"I think I'm leaving EOHS on an exciting trajectory," Conroy said. "We have a lot of strengths, new faculty and a lot of opportunities."
Modified on December 13, 2022