Preparing for a COVID-19 Vaccine with Native Populations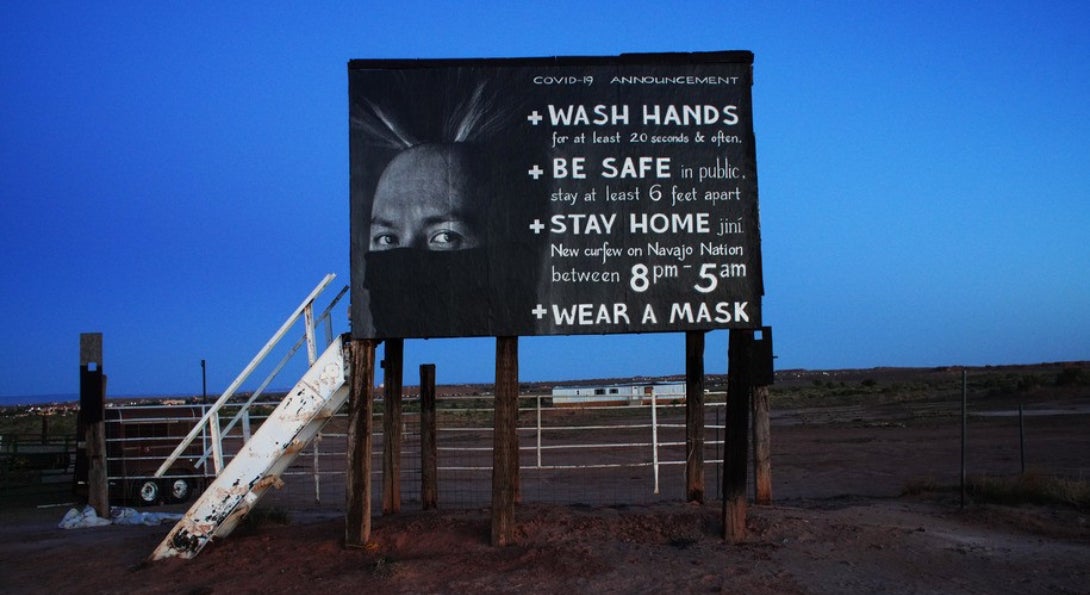 Story text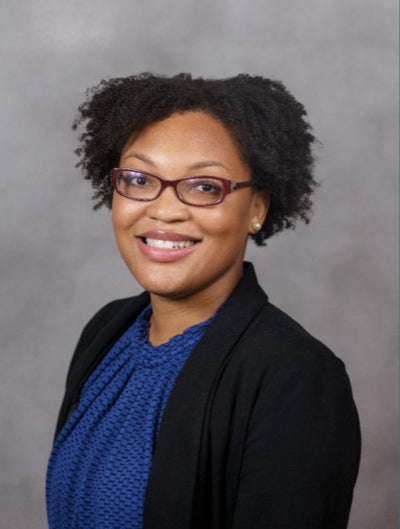 The dissemination of a future COVID-19 vaccine will require intense coordination between multiple partners, which includes the Centers for Disease Control and Prevention (CDC), the U.S. Department of Health and Human Services, federal agencies, state and local health departments, tribes and other partners.  Jillian Doss-Walker, a third-year Doctor of Public Health Leadership (DrPH) student at the University of Illinois Chicago (UIC) School of Public Health, is laying the groundwork to ensure American Indian/Alaska Native (AI/AN) communities are prioritized in the creation and dispersal of a vaccine.
As a public health advisor with the CDC's immunization services division, Doss-Walker is assigned to the Indian Health Service's (IHS) immunization program where she serves as the interim immunization program manager.
"We try to remind our partners there's a uniqueness to this population, because we support and respect tribal sovereignty, and self-governance of tribal nations within the United States, our approach towards vaccination is unique," Doss-Walker said. "It's education as a first strategy, reminding our partners each tribe has their own cultural characteristics and traditions, and to work in partnership with AI/AN communities, by incorporating local expertise and knowledge to identify their needs, and utilize the IHS health care delivery system to reach AI/AN people."
The IHS provides healthcare and public health services in 37 states to more than two million federally-recognized American Indians and Alaska Natives.  No other racial group has a dedicated health care delivery system, so leveraging this existing system as part of any COVID vaccination effort is key.
Doss-Walker's team has been addressing the pandemic since January, when the first cases were reported in Washington state, home to numerous tribes.  The ensuing nationwide spread of COVID-19 has significantly impacted many tribal communities, especially the Navajo Nation.  Doss-Walker cites high rates of diabetes, asthma, tobacco use, substance abuse, lack of access to health care in both rural and urban settings, crowded housing, lack of water and other socio-economic risks as contributing to a disproportionate impact of from the virus among tribal communities.
Selected Quote
"Many AI/AN populations live in multi-generational households, where community, culture, and traditions are celebrated and valued," Doss-Walker said. "Despite the challenges of the pandemic, Native people are strong and resilient and are coming together as a community to help each other."

|
Story text, continued.
As part of planning for a future COVID vaccine, Doss-Walker is collaborating with the CDC's Advisory Committee on Immunization Practices to build recommendations for the prioritization of a vaccine for particular populations.  In 2019, the CDC created an influenza pandemic model in which state immunization programs would distribute vaccines.  Some state programs already enroll American Indian and Alaska Native children in immunization programs, but few adults are connected to this infrastructure.  With the IHS running essentially in parallel with state and local services, Doss-Walker is working with immunization managers across each of the 37 states with IHS , Tribal, and Urban health facilities to standardize a process for including these health facilities on distribution lists.
"We use what happened during the H1N1 pandemic as an example, when American Indian and Alaska Natives were hit very hard," Doss-Walker said.  "Once a vaccine comes out, there won't be an abundance of doses right away, but we need to make sure our population is getting protected given the high risk of COVID due to comorbidities and challenges implementing key public health prevention strategies, such as social distancing."
Doss-Walker hopes the CDC may empower the IHS to provide inoculations using its own infrastructure.  She notes IHS has its own national supply centers and has infrastructure for distribution based on experience providing flu and adult vaccines.
Like many populations within the United States, some AI/AN populations have become increasingly hesitant toward vaccines of any type.  In the Pacific northwest, southern Arizona, Minnesota, Wisconsin and Michigan, Doss-Walker says childhood immunization rates for Native populations are declining.  However, during the pandemic, she says some IHS providers are seeing an increase in requests for flu vaccines and identifying other ways to maintain routine immunizations (such as drive thru clinics).  With the potential for a multiple-dose vaccine, she says a large-scale messaging plan needs to be developed to ensure people across populations comply with requirements.
"We need to show there's that safety piece, because that will be people's biggest concern for a new vaccine," Doss-Walker said. "Negative effects can create mistrust of vaccines for everyone, which will make vaccinating those at highest risk challenging. Our goal is always to protect the health and well-being of the people we serve."
Modified on September 30, 2020