PhD Student Named Health Policy Scholar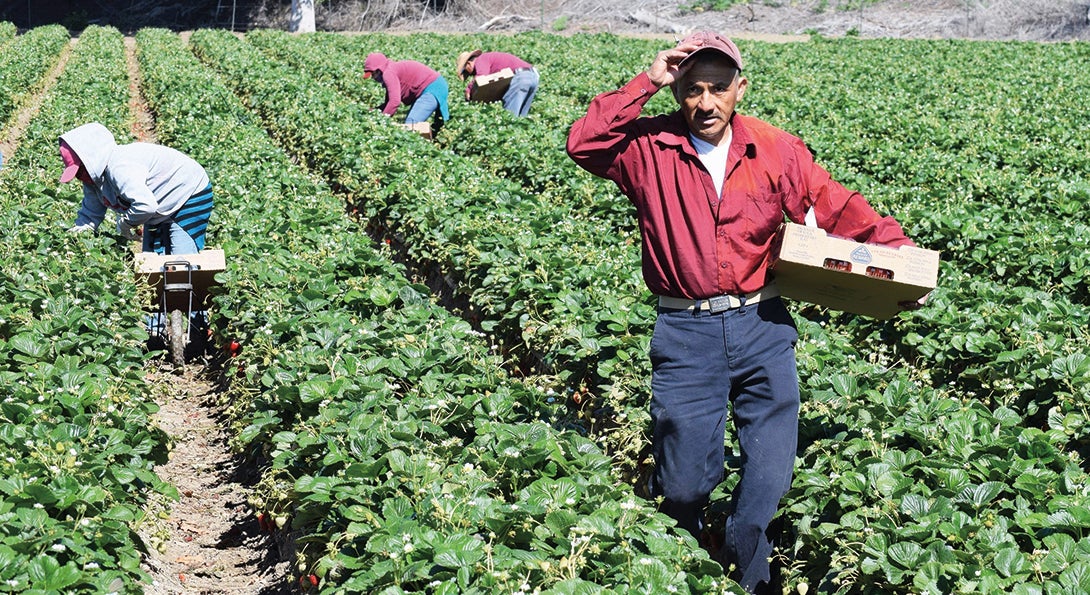 Story text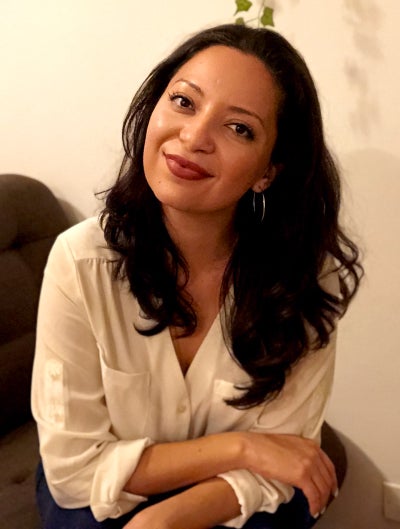 For Lupita Quintana, her interest in environmental health is a natural outgrowth of her global health experiences.  With degrees in biology and global health, Quintana studied parasitic infections among children in India.  Her research exposed her to the crucial role social determinants of health play in mitigating infection.
"The research is important, but there are so many other factors, environmental factors contributing to why children are getting sick," Quintana said. "If we don't address the social determinants, then we are just treating but we aren't preventing."
Her current focus on pesticide-related illness surveillance as a PhD in Environmental and Occupational Health Sciences student at the University of Illinois Chicago (UIC) School of Public Health has been recognized by the Robert Wood Johnson Foundation, as she has been named a Health Policy Research Scholar.  The program brings together underrepresented students in specific doctoral disciplines in a four-year program with a focus on advancing health and equity in America.
Her doctoral research at UIC is examining disproportionate effects of pesticide-related illness on migrant farm workers.  Illnesses among these workers are often not tracked, and migrants may face barriers to seeking treatment for pesticide exposure.
Quintana notes surveillance programs are in place in only a handful of states, of which Illinois is not a part.  She hopes her research can launch a program for Illinois to begin data collection and tracking.  She will begin with National Poison Center and hospital data, along with death records, to create a comprehensive look at cases in the state.  Her analysis will explore demographics, occupation, types of pesticide and classifications of exposed workers.
"You have to take your research and be able to apply it in the real world," Quintana said. "One of the best ways to do this is to help inform policy, to talk to the right people, the right agencies, to be able to understand how this can be practical."
Quintana is acutely aware of the role social determinants of health play in exploring these environmental and occupational issues.  Her father was a migrant dairy farm worker, with her family often living in provided housing on dairy farms.  She says her family moved 14 times during her childhood based on where her father could find employment.
"The ability to pay for things determined anything [migrant workers and families] did in life," Quintana said. "The ability to survive was the most prominent thing."
Before coming to UIC, she worked at a county hospital in Arizona that served populations with significant numbers of under-insured and undocumented people.  Those experience informed her understanding of the connections between environment, socioeconomic status, political capital and physical health.
"This scholar program will provide students like myself with equity of the opportunities we may have missed during our upbringing," Quintana said.  "I'm excited to learn to be a more effective leader and apply research in a way that is effective."
Modified on November 04, 2020