Exploring the Pandemic's Impact on Mental Health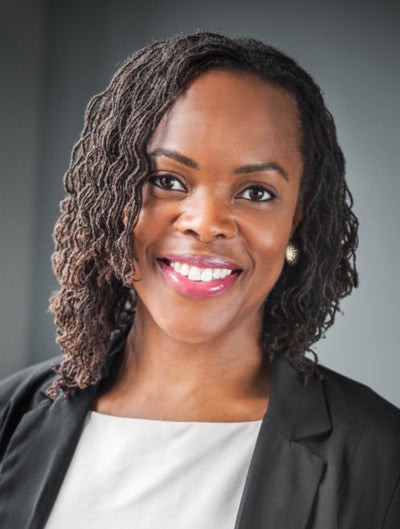 Public health researchers and practitioners have long been addressing social determinants of health as root causes of health disparities. A new project from SPH's Uchechi Mitchell, PhD, assistant professor of community health sciences, is examining how the COVID-19 pandemic has created new economic, social and healthcare-related stressors and exacerbated current ones, particularly among people of color who make up the majority of essential workers.
Her project, COVID-19 Community Opportunities to Protect and Engage (COVID COPE), explores differences in the impact of the pandemic on the mental health and psychosocial well-being of Black and white Chicago residents by examining Black-white differences in COVID-related stressors, resources and resilience processes. The study takes place against a backdrop of disproportionately high COVID-19 morbidity and mortality rates among Chicago's Black population.
"Without a doubt, we should all be concerned about the mental health of all Chicagoans and Illinois residents during this pandemic, but it is important to focus on the communities that are disproportionately affected," Mitchell said. "We want to identify and leverage the assets and resources already available in these communities while working diligently to mitigate the stressors they are facing."
Working with the Endeleo Institute, a nonprofit focused on creating a culture of health in Chicago's Washington Heights neighborhood through repurposing existing asset and community-engaged research, Mitchell is designing a community survey about people's experiences during the pandemic with co-investigators Yamilé Molina, PhD, assistant professor of community health sciences, and Joseph Hoereth, PhD, director of the UIC Institute for Policy and Civic Engagement.
Post-survey, in-depth interviews with Black Chicagoans will elicit insight into unique experiences and opportunities for action. Researchers will follow up with a virtual community forum to share findings from the community survey and gather initial insights about what community members think should be done to better support them.
Mitchell notes differences in the availability and use of personal and community resources for coping with stressors represents a challenge to protecting mental health and psychosocial well-being. She says Black Chicagoans may face distinct stressors and rely on unique, culturally specific resources and assets within their communities. In addition to several other community resources, Mitchell is also exploring the role of churches with primarily Black congregations as major sources of support for Black populations that provide food, clothing and emotional support during times of need. Likewise, she notes extended networks of family members and friends that are characteristic of social networks among Black populations may serve as a key asset for protection and well-being.
"We use a community-engaged approach to comprehensively examine these processes with the intent of informing interventions and policies and fostering greater individual and community resilience within the Black community," Mitchell said