Commentary: Respirators can be reused, but decontamination not well studied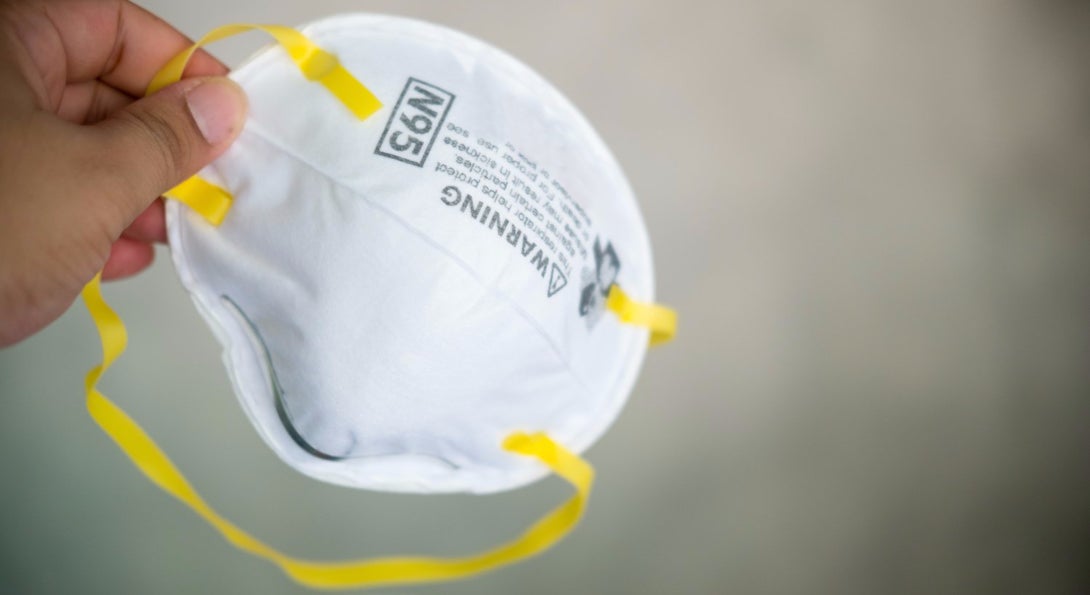 Note:  this commentary was originally published by the Center for Infectious Disease Research and Policy.
Perhaps lost in the recent debate and federal recommendations on cloth masks for the general public has been the key issue of protecting those putting their lives on the line daily: hard-working healthcare workers as hospitals face limited supplies of N95 filtering facepiece respirators (FFRs) during this pandemic.
Key to such protection are issues surrounding respirator reuse and decontamination to optimize use of FFRs, which are personal protective devices constructed largely from filter material worn on the face that prevent inhalation of viral aerosols by the wearer.
This commentary assumes, however, that healthcare institutions are already implementing all other engineering controls—such as isolation rooms, physical barriers, and ventilation systems—and administrative controls—steps like limiting patients being admitted, practicing telemedicine, and cohorting healthcare workers—as recommended by the Centers for Disease Control and Prevention (CDC) in its conventional and contingency strategies for optimizing respirator supplies.
In China, the response to COVID-19 included cohorting patients in separate locations. Those with mild symptoms were housed in temporary hospitals fashioned from large open buildings such as sports stadiums. Those with more serious or life-threatening symptoms were cohorted in wards or hospitals with more medical resources and higher levels of engineering and administrative controls.1This allowed healthcare workers to wear a single respirator throughout a shift.
These same practices, recommended by the CDC in its conventional capacity strategies, along with respirator reuse, would greatly limit the number of respirators required to care for patients with mild symptoms, thus saving them for healthcare workers in higher-risk settings.
Modified on April 13, 2020