An app for global HIV care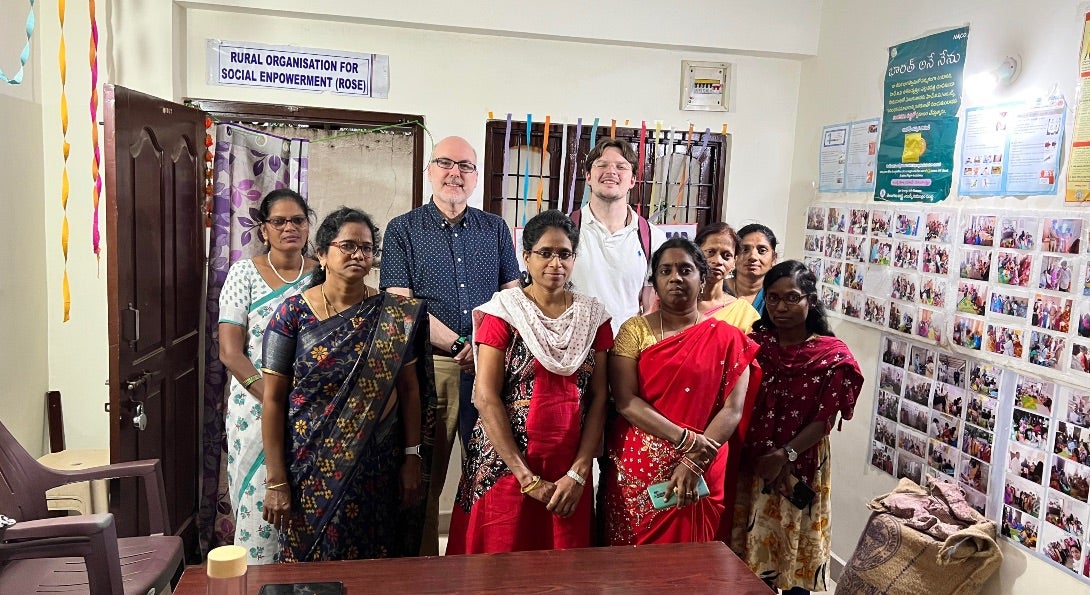 After piloting an avatar-based app in the U.S. to promote HIV medication adherence and clinical visits, SPH's Dr. Mark Dworkin, student researchers and global partners are testing the efficacy of the app in Hyderabad, India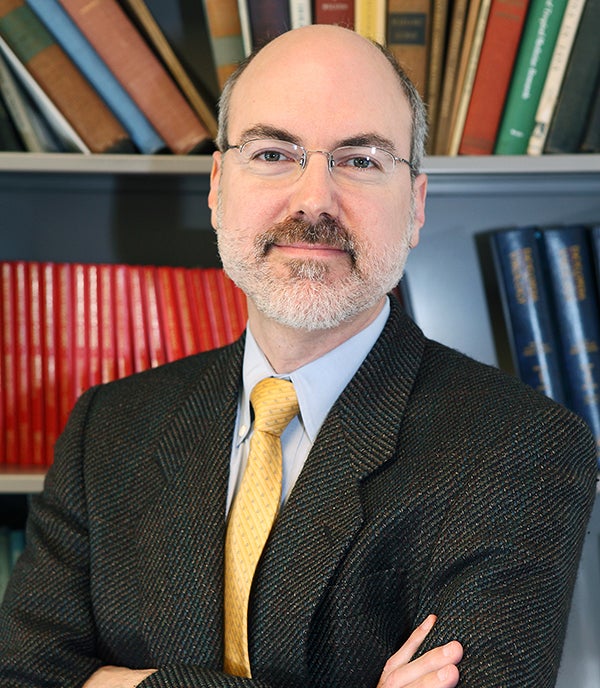 SPH's Mark Dworkin, MD, professor of epidemiology and biostatistics and an infectious disease physician, saw a unique opportunity to merge his research interests and uplift a vulnerable population – and he didn't let it pass.
In 2015, Dworkin spearheaded the development of My Personal Health Guide, an avatar-based talking mobile phone app designed to boost medication adherence and retention in care among young Black men living with HIV in the U.S. who have sex with men (MSM). More recently, Dworkin wondered if he might translate the app to people living with HIV in India, a population he had been working with throughout the last decade.
"India has a lot of people living with HIV and many with low health literacy, so this avatar-based app seemed an approach with real potential," Dworkin said. Two years ago, Dworkin brought the idea to SHARE India, a healthcare- oriented nonprofit based in the southern India city of Hyderabad. Dworkin's longtime partners were immediately interested in collaborating on a promising intervention that could promote health literacy and help combat HIV stigma in a country whose Supreme Court had only decriminalized homosexuality in 2018.
But this was no plug-and-play project.
"In a global context, you can't just create a replica and think it's going to work," said Casey Morgan Luc, PhD student with a concentration in epidemiology and a My Personal Health Guide project team member since 2020. "You want to make sure you deliver an app that is respectful and tailored to the needs of local communities."
To that end, Dworkin and his team have spent the better part of the last two years adapting My Personal Health Guide for their population in India, a significant, time-consuming effort featuring countless Zoom calls, a crash course in cultural differences, a trip to India and an earnest commitment to creating a relevant, impact-driving solution. Dworkin and his team truncated the app, preserving some functions while deleting others, and edited the script alongside SHARE India representatives to ensure it relayed HIV-related information, motivation and behavioral skills in clear, simple language. Often, the group bumped into process or patient care differences prompting changes. Sierra Upton, PhD student with a concentration in epidemiology, said the project team encountered differences in local systems, including how India's HIV healthcare system operates and how societal structures influence health.
There were the inevitable cultural differences, too. For instance, the app's U.S. version illustrated the importance of medication adherence by showing an individual steering a car with two hands to ensure safety. While that visual resonated with U.S. audiences, it lacked relevancy in India, as many people in the app's target group would not own a car. The UIC team responded by shifting to the more relatable image of a motorbike in the India version.
"As much as we wanted to move quickly, we had to identify cultural differences and design with those in mind," Dworkin said.
Thereafter, the collective translated the app into the local language (Telugu), an effort demanding careful attention as one poorly translated word or phrase could alter the meaning of content. Finally, SHARE India partner Gandhamalla P. Sabitha Rani recruited a local media professional to record the script. The script read is a particularly instrumental piece of the project, Dworkin said, as a human-like avatar speaking with animation and emotion helps individuals better relate to the information, which heightens their individual engagement with medication adherence and care.
"It's a lot like acting," Dworkin said. "You don't want a robotic voice, but rather a voice encouraging healthy behaviors, acknowledging stigma and speaking with empathy." Dworkin calls the app, which also includes valuable functions like private medication reminders and tracking of viral load, a powerful supplement to clinical care for those either recently diagnosed with HIV or struggling with adherence.
"We're providing information in an accessible, entertaining way while offering the benefit of privacy, encouragement, education and motivation to set people up for improved care," Dworkin said.
In February 2023, the Dworkin-led team learned that the local regulatory authority approved the project. With that approval in hand, Gandham will soon begin demonstrating the app to prospective users and funneling data to the UIC researchers, who will examine the acceptability and feasibility of the app and determine next steps.
"It takes an enormous amount of time, patience and perseverance to launch a research study in a global setting, and we're just getting started," Upton said.
And though Dworkin insists he is not thinking beyond Hyderabad at this point, he acknowledges My Personal Health Guide's long-term potential in other global settings.
"What we can accomplish here sets the stage for what we might be able to do next," Dworkin said.
The app development research was supported by the National Institutes of Health under Award Numbers R21NR016420 and R01MH116721.
Modified on November 02, 2023