Alumnus Featured on Chicago Tonight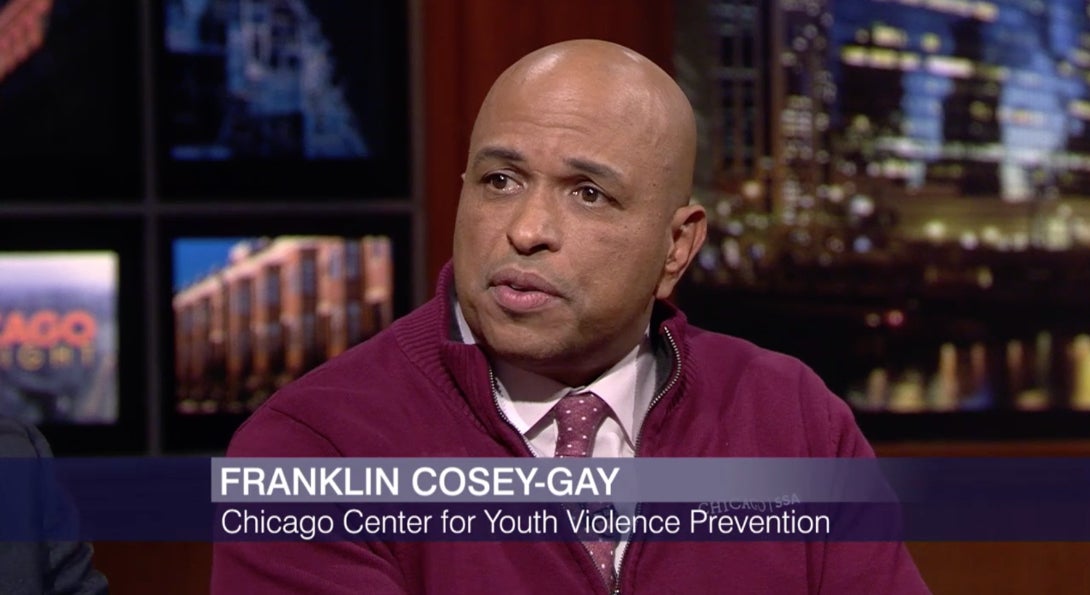 Alumnus Franklin Cosey-Gay, PhD in Community Health Sciences '19, was featured on WTTW 11's Chicago Tonight analyzing data-driven approaches to violence prevention in Chicago.
"We look at administrative data, we look at census data, city crime data, we also interview our residents in the community," Cosey-Gay said. "We're interested in what residents think when it comes to protection at the neighborhood level, what ideas do they have about the community, and what ways can communities come together to use informal social control.  How can they enforce the things they want in their community without inviting in outsiders like police?"
Modified on November 20, 2019