Alumna "Pays it Forward" Through Generous Estate Gift
About the donor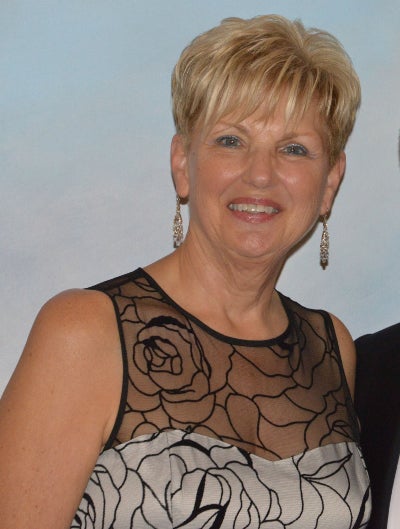 Saundra Spilotro (MPH '76) recalls the very day she first became interested in public health.  She was an undergraduate student working on her nursing degree and, as part of her clinical work, she joined a visiting nurse on rotation.  Helping care for people in their home was already part of Mrs. Spilotro's life mission, but she knew that obtaining a Master's degree in public health would help advance her career.  "Nurses have a broad knowledge of health care," she explains, "and I wanted a degree that would allow me to hold leadership positions where I would have the most impact."
Over the course of a thirty-year career, Mrs. Spilotro helped develop the first home health care department at Rush Hospital, went on to become a CEO of a home care company, and traveled around the country to speak about standards for accrediting home health and hospice organizations.  Her success, she and her husband, Peter, say, is due in part to the education she received at UIC.  When it came time to establish an estate plan, Mr. and Mrs. Spilotro knew that UIC would be one of the places they supported.  "We wanted to give back to an institution that contributed so much to our success," Mr. Spilotro said.
As a graduate student at UIC in the mid-1970's, Mrs. Spilotro was a young, newly married, nurse just starting out in her career.  She says she was fortunate enough to be the recipient of a scholarship.  "This enabled me to earn my degree with less financial stress.  Today, the cost of college tuition is a burden on so many people and we felt it was time to pay it forward."
Mr. and Mrs. Spilotro became charter members of the UIC School of Public health Legacy Society in 2014 when they listed the school as a beneficiary of their estate. By including the school in their estate plan, they are making a long-term and long-lasting investment in the future of public health.
Her philanthropic relationship with UIC SPH didn't start when she and Peter decided to leave a gift in their will. As a member of the UIC SPH alumni board throughout the 1980s, Saundra led an effort to raise the first endowed fund at the school honoring SPH's founding dean, Dr. Paul Q. Peterson.  "As a board, we wanted to do something that would have the largest impact for students and fundraising for scholarships made the most sense," Mrs. Spilotro recalls.  "I am excited to see that the school now has several endowed scholarships."
The Spilotros' gift to the school will support a registered nurse pursuing an advanced degree in public health.  "Peter and I are fortunate to be able to do this.  It just feels right," Mrs. Spilotro said.  "We hope our gift will inspire others who have been successful in their careers, and are in a financial position to do so, to give back."
Modified on February 20, 2020